Penton Media Buys Farm Progress From Fairfax Media
Penton Media Buys Farm Progress From Fairfax Media
Acquisition creates largest, most diversified agriculture information business in North America, fits perfectly with Penton's strategic growth agenda.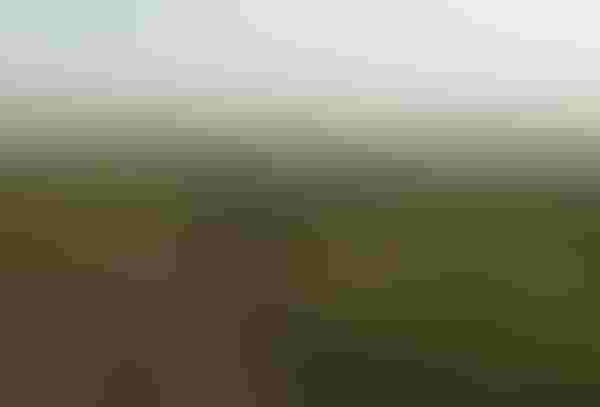 Penton Media, parent company of BEEF magazine and BEEF Daily, has acquired Farm Progress from Fairfax Media Limited of Sydney, Australia, significantly expanding its agriculture sector footprint to become the largest and most diversified agriculture information business in North America, offering live events, digital products, data, marketing services and publications. This acquisition directly supports a key Penton strategy of increasing investment in existing sectors that offer strong long-term growth potential, and it more than doubles Penton's position in agriculture, which becomes the company's largest sector group. The purchase price was $79.9 million before certain adjustments.
The acquisition boosts Penton's U.S. agriculture market coverage, connecting it to nearly 75% of the 2.2 million farms and ranches in the U.S. and an estimated 85% of the nation's annual agricultural gross domestic product.
Farm Progress features four of the industry's leading farm trade events, including the nation's largest outdoor farm show, a robust broadcast division and many well-established media brands. They join Penton Agriculture's portfolio of market-leading franchises.
Agriculture: a long-term, global growth industry
"Our investment is supported by several inarguable global economic trends including rising demand for nutrition, limited arable land and water, and strong export potential for agriculture products, capital equipment and related production technology into developing countries," says Penton CEO David Kieselstein.  
"The world looks to the U.S. as the center of innovation in agri-science, which gives Penton a unique opportunity to help this industry grow both domestically and internationally," he says.
How Farm Progress fits into Penton
"We've always had tremendous respect and admiration for Farm Progress and its products. We also have a clear, strategic commitment to grow our agricultural information business, and Farm Progress perfectly supports that goal," Kieselstein says.
"Farm Progress is a high-quality company – the team has delivered excellent organic revenue and EBITDA growth," he continues.  "Moreover, this business fits with Penton's heightened focus on properties that have high levels of user engagement. The fact that Farm Progress events attract more than 200,000 attendees from across the agriculture community every year is a prime example of that value."
The business case for combining Penton Agriculture and Farm Progressis compelling: the two companies have deep market and content expertise, but the agriculture sub-industries and geographies they serve have minimal overlap. Together, they represent a uniquely powerful strategic reach advantage for any agriculture marketer looking to maximize their business results.
Farm Progress will become part of the Penton Agricultural Group reporting to Penton Senior Vice President, Dan Bagan. Jeff Lapin, president of Farm Progress, will leave the company at the end of the year.
Farm Progress will remain headquartered in St. Charles, IL.
About Penton Media, Inc.
For millions of business owners and decision-makers, Penton makes the difference every day. We engage our professional users by providing actionable ideas and insights, data and workflow tools, community and networking, both in person and virtually, all with deep relevance to their specific industries. Then we activate this engagement by connecting users with tens of thousands of targeted providers of products and services to help drive business growth. Learn more about our company at www.penton.com.

Penton is a privately held company owned by MidOcean Partners and U.S. Equity Partners II, an investment fund sponsored by Wasserstein & Co., LP.
PRODUCTS AND SERVICES
Penton Publications
Beef
Corn & Soybean Digest
Farm Industry News
Delta Farm Press
Hay & Forage Grower
National Hog Farmer
Southeast Farm Press
Southwest Farm Press
Western Farm Press
Farm Progress Events & Publications
EVENTS
Farm Progress Show
Husker Harvest Days
Farm Progress Hay Expo
NY Farm Show

PUBLICATIONS
American Agriculturist
Beef Producer
California Farmer
Carolina-Virginia Farmer
Dakota Farmer
Farm Futures
Feedstuffs
Indiana Prairie Farmer
Kansas Farmer
Irrigation Extra
Michigan Farmer
Mid-South Farmer
Missouri Ruralist
Nebraska Farmer
Ohio Farmer
Prairie Farmer
Southern Farmer
Tack 'n Togs
The Farmer-Stockman
The Farmer
Wallaces Farmer
Western Farmer-Stockman
Wisconsin Agriculturist
BROADCASTING
Farm Progress America
Subscribe to Our Newsletters
BEEF Magazine is the source for beef production, management and market news.
You May Also Like
---