Politicians, OCM have checkoff programs in the crosshairs
Politicians, OCM have checkoff programs in the crosshairs
The Organization for Competitive Markets has teamed up with politicians to undermine the work being done by the beef checkoff to build beef demand.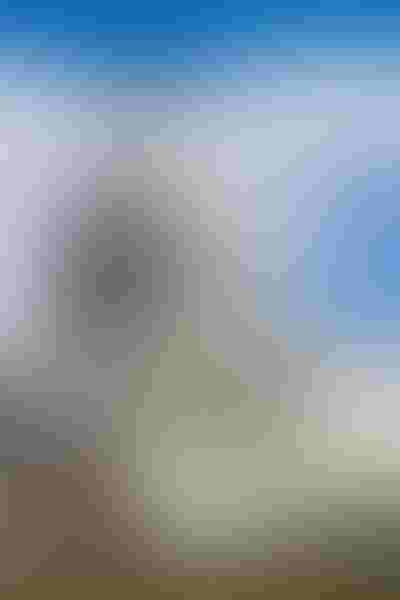 Thinking big, at least for the Organization for Competitive Markets (OCM), means going after all commodity checkoffs, instead of just the beef checkoff, in order to get at their admitted real target, NCBA. Or as OCM put it in a news conference this week, "Terminating the NCBA gravy train."
What is really sad is, in their efforts to paint a vivid woe-is-me picture, OCM can ensnare folks who ought to know better. For example, we've often admired Sen. Mike Lee (R-Utah) for his stout conservative stands on many issues. But in his anti-big government zeal—in which we normally cheer him on—he's overshot the mark this time.
Lee spoke at a Congressional briefing in Washington on Tuesday to introduce two bills and almost the first words out of his mouth were in error. He said checkoffs "use your tax dollars" and abuse them.
Some staffer should have saved Lee from that huge error. Senators have a lot of issues to keep track of, but in a state where agriculture is one of the top industries, Lee should perhaps have known by himself that no taxpayer dollars go into the beef checkoff.
Even the funds expended by USDA in its oversight of the beef checkoff are reimbursed back to USDA from checkoff funds. The beef checkoff was designed and voted into existence by cattlemen and is funded and run by cattlemen.
Lee's second error has to do with one of the fundamental functions of USDA and FDA. That has to do with standards and labeling.
USDA is the agency responsible for tracking the contents of foods, the definition of food products, labeling and food producers' adherence to those standards. Lee raised the question of whether mayonnaise has to have, by definition, egg yolks in it. The details of the story are murky, but because the American Egg Board is involved, Lee decried the government "deciding what the contents of a food product are," and if we "let the federal government define mayo, we've run into a problem."
That's ironic, given that OCM has been a big proponent of pushing the federal government to further define and pin down the definition of "unfair," such as prohibiting deceptive practices in the GIPSA rule. Yet Lee is decrying a basic government function to prevent consumer deception, i.e. is it mayo or not?
Lee's next complaint was that the checkoff allows "big, corporate interests" to gather together and use the "immense protective power of the federal government."
As one who has farm and ranch friends all over America, many of whom don't run enough cows to rely on them solely for their income and engage in farming other crops or livestock, selling semen or seed or chutes or teaching school in town to keep the operation afloat, I resent that characterization of cattle-raising families. I even know a cattleman and corn farmer who is a minister and I defy you to decide for him what is his most important calling. But he is not a "big corporate interest" and he has been a checkoff supporter all along.
USDA statistics report that 97% of all U.S. farms are family-owned. That has a lot to do with supporting the rural communities OCM purports to be concerned with. And that is after decades of farm families having to work harder, get bigger and manage more efficiently and intelligently to survive and grow.
Concentration and specialization have occurred since tribal days. The immutable laws of economics hold that as your competitors get bigger, faster and stronger in any industry, you will have to do the same.
Sen. Lee has introduced one bill with one co-sponsor, Sen. Corey Booker (D-N.J.) that would do a list of things that already are law, and at least in the case of the beef checkoff, already being complied with. The bill would prohibit the checkoffs from contracting with any organization that lobbies (check), prohibits anti-competitive behavior (check), requires publication of budgets (check) and audits (check).
Lee has put his reputation on the line here by ignoring or being ignorant of the separation and financial firewall between NCBA's dues-supported division and its checkoff-supported promotion division. And try as they might, OCM has still not come up with any credible evidence of the "abuses" they and Lee claim.
Lee has no co-sponsors for his second bill that would prohibit checkoffs from being mandatory. Not being familiar with checkoffs, Lee mistakenly believes that most of the operations that object to participating are small family farms. Long-time industry observers know better.
But I really bristled at Lee's parting shot that checkoffs "take money away from the have-nots and give to the haves. That is the nastiest form of government."
The beef checkoff is a self-help program that uses USDA as a third-party auditor—a concept checkoffs developed long before it became popular—and is designed, paid for and run by cattlemen and cattlewomen for one purpose. That one purpose is to better serve, protect and satisfy the consumers of America and the world.
It is not a nasty form of government. It does not give money to either the haves or have nots. And it is paid by the haves and the have-nots of the industry alike. But at least they voted to do so. Did any of us vote for the federal income tax?
Dittmer is a longtime beef industry commentator and executive vice president of the Agribusiness Freedom Foundation.
Subscribe to Our Newsletters
BEEF Magazine is the source for beef production, management and market news.
You May Also Like
---