Producers must drive conversations on cattle & climate change
Producers must drive conversations on cattle & climate change
How we can change the way consumers look at cattle and greenhouse gas emissions; Frank Mitloehner, air quality specialist, offers some food for thought.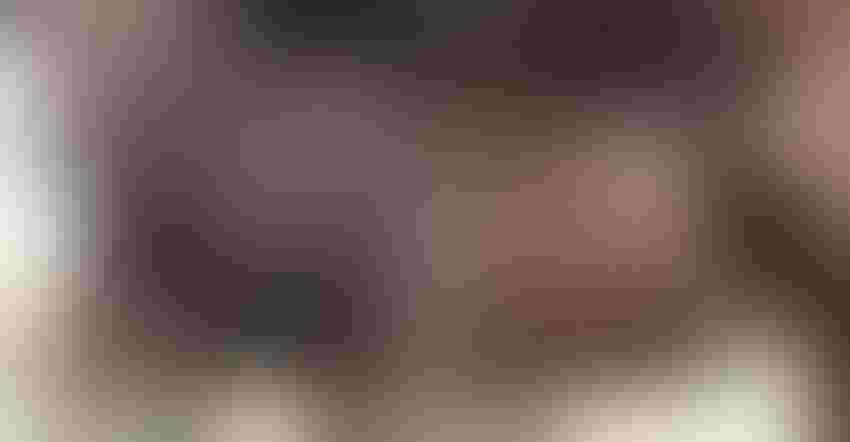 For the nation's beef producers, we've been guilty until proven innocent when it comes to cattle and climate change.
And since 2006, when the United Nations released its erroneous and damaging "Livestock's Long Shadow" report, the myth that cattle emit more greenhouse gases (GHG) than transportation and electricity combined has plagued our industry.
Yet, we have a champion in our corner who is working relentlessly to counter these falsehoods. His name is Frank Mitloehner, and he's a UC Davis Department of Animal Science professor and air quality Extension specialist.
Also known as the GHG Guru on Twitter, Mitloehner recently presented at Alltech's ONE19 conference in Kentucky. Speaking in the beef session, Mitloehner addressed the misconceptions surrounding cattle and climate.
"For those special friends who say cows contribute the most GHG emissions, that's simply not true," he told the audience.
Mitloehner explained that livestock account for just 3.3% of all U.S. GHG emissions.
Addressing the falsehoods in the UN report, he told a recent Senate Ag Committee hearing on climate change that the claim about cattle's GHG emissions, incorrect by a long shot, was the result of a methodological error. "The claim that was responsible for the lion's share of greenhouse gases was the shot heard 'round the world. To this day, we struggle to unring the bell."
While cattle emissions have been largely overstated, Mitloehner says the figures presented for transportation don't portray the whole picture.
For example, cattle figures include estimations of GHG emissions that include everything from growing the crops for cattle feed to the refrigeration required on the retail side, and everything in between.
Meanwhile, transportation figures, which were reported as 28% of all GHG emissions, only factored in direct emissions from the tail pipes of vehicles.
"It's important to note that all fossil fuels-using activities equal 80% of GHG emissions," said Mitloehner. "For our friends who say numbers matter, I say, I do, too!"
Looking at the numbers, Mitloehner said it's also critical to look at the nutrition derived from beef production.
"Beef is a nutrient-packed product that is unrivaled," he said.
Referencing a study published in Translational Animal Science, titled "Estimation of human-edible protein conversion efficiency, net protein contribution and enteric methane production from beef production in the United States," published in October 2018, Mitloehner explained how cattle efficiently and sustainably provide protein for the masses.
According to the study's authors, "Our results suggest that each individual beef sector and the entire value chain produce more high-quality human edible protein than is consumed in production. Accordingly, beef is a net contributor to meeting human protein requirements."
To further explain this concept, researchers looked at the nutritional needs of a three-year old.
"So, how many three-year-olds could reach their protein requirements, or more specifically, their amino acid requirements, with 1,400 pounds of corn?
"That amount of corn would meet the annual protein requirement for half a child. To consume 1,400 pounds of corn in one year, a child would have to eat nearly four pounds of corn per day, which is a lot.
"In general, humans are not deficient in calories. They tend to be more deficient in nutrients. That child would likely become obese before reaching the protein requirement if he or she ate that much corn," the report authors say.
"On the other hand, if we feed the corn to a steer and it converts those nutrients into beef, that amount of beef would meet the annual amino acid requirements of two children.
"By moving that corn through cattle, we are able to quadruple the amount of human edible protein, and it's in a format that is more nutrient efficient (less calories) and more desired by most people."
Another interesting point that Mitloehner covered in his 25-minute presentation is the fact that methane has a life span of 10 years. This is a critical distinction that turns the myth of smog-creating, gastric cows on its head.
To summarize Mitloehner's point, he said that methane stays in the air for about 10 years, while CO2 stays in the atmosphere for 1,000 years. In a nutshell, methane emitted from ruminant animals is subject to oxidation and is converted to CO2.
Because of this, livestock contribute to the CO2 cycle, so the amount that animals add to the environment is equal to what is destroyed.
"Essentially, if your farm maintains the same number of cattle through the years, after the first 10 years, you aren't adding any additional methane to the atmosphere," he said. "This changes the way we discuss GHG emissions in a profound way."
Mitloehner urged the audience to engage with consumers, politicians and retailers about this subject. He encouraged young people to consider pursuing this particular science to help balance these climate change conversations.
And he said it's time for beef producers to, "Take this issue and make it yours. Be part of the discussion. That's how you move the needle."
The opinions of Amanda Radke are not necessarily those of beefmagazine.com or Farm Progress.
Subscribe to Our Newsletters
BEEF Magazine is the source for beef production, management and market news.
You May Also Like
---