Ranching Voices Part 1: How can producers take back control?
Ranching Voices Part 1: How can producers take back control?
As concerned producers meet to discuss current challenges in the beef industry, what are we doing now to save our own butts?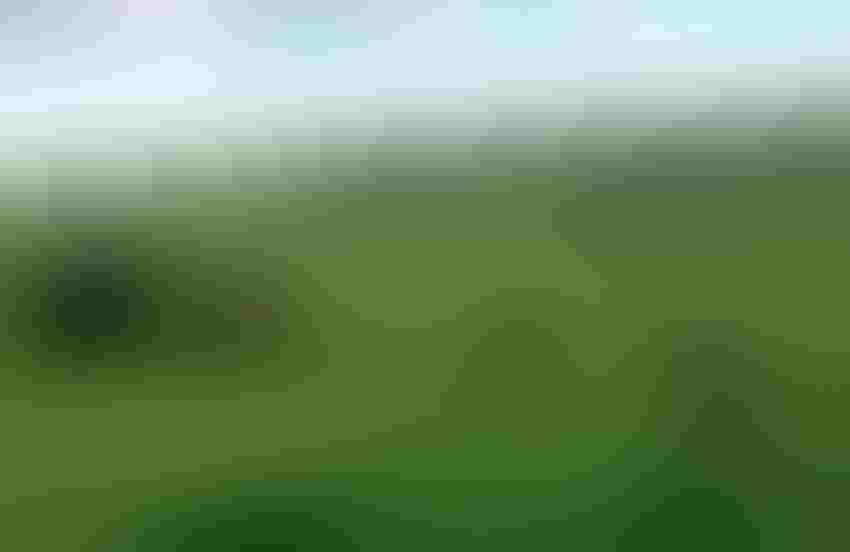 If there's anything I know about being in the cattle business, it's when times are good; nobody questions why. We just take our checks and enjoy the fruits. Take, for example, one of the best years ever (2014), you can bet we sure celebrated after we sold our calves at the sale barn that year!
I didn't care if it was a drought in Australia, low herd numbers in the U.S. or a by-product of labeling that got me there — I was just happy that finally my calf check reflected the labor and hard work I had put into my cattle operation that year.
However, when times are bad, everybody is looking for as scapegoat and someone to blame.
Is it other countries riding on our coattails to success?

Is it internal industry fighting?

Is it retailer demands for greater sustainability in our business?

Is it the politicians who want to regulate us out of existence?

Is it the media who loves to smear our reputations at every turn?

How about the hypocritical elite in Hollywood? What gives them a say to talk about our industry like they're experts?

Is it a push for plant-based diets from people who want to control the land and the populace by controlling our food supply?
And the list goes on.
You could argue one or all of these factors as being the potential final nail on the coffin of so many ranchers. I, for one, get scared considering some of these threats facing our industry.
But a little tough love here (and I know I'll get raked over the coals for saying this), but we could also look in the mirror and see ourselves as either the problem or the solution to our own economic woes.
Over the weekend, I attended a local cattlemen's meeting in Wessington Springs, S.D. Hosted by the newly organized Foothills Cattle Producers, the event was a full house with nearly 300 cattlemen and women in attendance, anxious to hear from speakers Corbitt Wall on cattle markets; Suzy Geppert on the beef checkoff; and Senator Mike Rounds on the U.S. Beef Integrity Act.
And although it was a jovial event with friends and neighbors gathering for a roast beef dinner with all the fixings, the tension in the room was quite palpable. You could feel the stress, anxiety and worry in the room as these ranching families face yet another tough year in the cattle business. And it was hard not to wonder — how many of these folks will be in business next year? How about in 10 years?
What are the answers? And where do we go from here?
Certainly, we could look at some of the questions I posed above as things we need to "fix" or "address" in the upcoming years, but will these producers last that long to make institutional change before they are out of the business completely?
How about we look internally on what we can do right now to save our own butts?
On the drive home, I contemplated this myself, and my husband and I had a serious discussion about what we could do to make our own futures brighter in this business.
After all, if every producer in the room calves in the spring, sells weaned feeders in the fall and fights through the cold winter months, what makes each one special enough to earn a premium? Is it the producer who backgrounds? The one who buys the best bull at the fanciest seedstock sales? The one who has all black hides? The one who studies the cattle markets religiously all year long? Or how about the even bigger question, do we automatically deserve a premium just because we operate in the United States and have been doing this for generations?
Now I ask these tough questions to play devil's advocate and to force us all to face our own realities and figure out how to not just survive but thrive in the changing dynamic of the meat business.
If we are to make it to the next generation, we've got to ask ourselves what we can do better or how we can cut out the middle man who we are sure is leading us to our own demise.
Does that mean finding a niche way to produce your cattle? How about marketing direct to consumers? I see a lot of young millennials starting subscription beef boxes and going direct to their urban audiences to gain a premium for their product?
If you can't scale production to lower input costs, how about teaming up with other producers? Maybe we need to do a better job of talking to the neighbors and making larger groups when it's time to market calves in the fall? And then how about using that leverage of size and scale to get the best price and negotiate for the best deal possible? Simply stated, what are you doing now to earn yourself a premium while you fight and battle to change the institutional challenges plaguing our industry?
Oh, and are you involved in an association or organization that aligns with your values and is working for you in Washington, D.C.? If so, are you certain you know what this organization stands for and who their bedfellows might be? If not, do a little digging and make sure you're aligned with a group who has good intentions.
Now don't shoot the messenger for asking the tough questions. Instead, carefully consider what you can do in 2020 and beyond to save your family's operation. Just like previous generations had to adapt from the one-horse plow to tractors with horse power, perhaps our generation will need to shift and change to evolve with the times, as well!
It might be a hard pill to swallow, but it's something we need to ponder.
But who cares what I think! You're probably most interested in hearing from the folks featured in this producer meeting.
In part two of this four-part series, we'll hear form Corbitt Wall, of DV Auctions, who walked the ranchers in attendance through the past and present state of the cattle industry, the challenges we currently face and what we can do to control our own destinies. Stay tuned!
The opinions of Amanda Radke are not necessarily those of beefmagazine.com or Farm Progress.
Subscribe to Our Newsletters
BEEF Magazine is the source for beef production, management and market news.
You May Also Like
---