Shop small & local this Christmas season
Shop small & local this Christmas season
Let's help businesses weather lockdowns by shopping small and local this Christmas.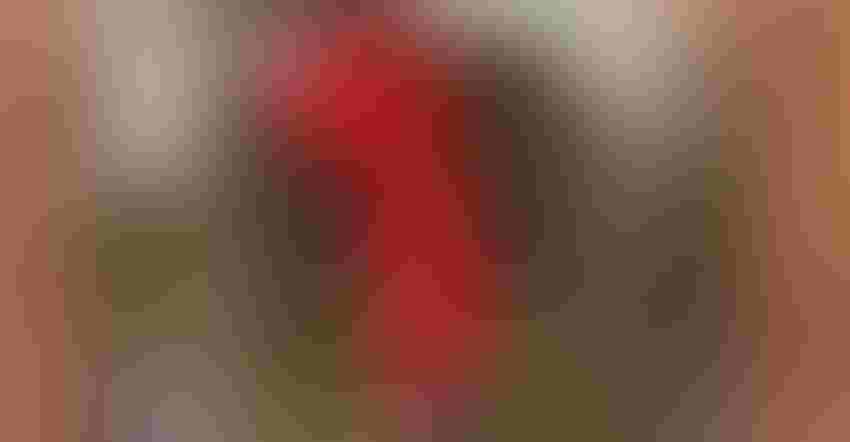 Many parts of the country are locking down for another round in response to this second wave of COVID-19.
While I can certainly see the concerns about slowing the spread and alleviating the strain on health care workers, it's very frustrating to watch the total disregard for the other consequences that are incurred when lockdowns and mandates are forced upon society.
In this pandemic, we have lost precious lives to the virus, but we have also seen the rates of depression, suicide, divorce, child abuse and neglect and so much worse escalate in 2020.
We have also watched as hundreds of thousands of family-owned businesses lost everything this year, all while the big box stores like Walmart remain open to the public. Every business is an "essential" one for the families it supports, and frankly, watching the government pick and choose the winners and losers in this pandemic is frightening, unsettling, defeating and alarming.
So what can we do to push back against this power grab and support our rural communities and the people who help make our main streets a vibrant place to visit?
It starts with our dollar. And although I understand the convenience and necessity of ordering goods online from places like Amazon and Target, I urge you this year to filter your dollars to small and local companies instead. Although maybe more expensive then the two-day, free shipping options that are available, the lasting impacts are huge if you choose to support the entrepreneurs in your own communities.
The fourth quarter is a critical time for most businesses. As we enter the holiday season with Black Friday shopping just around the corner, I ask you to join me in this effort to save America's entrepreneurs so they can continue to serve us for years to come.
I recently asked my friends on Facebook to help me crowd-source their favorite American-owned, agriculturally-based companies. And boy, did they deliver!
This list is just a small sampling of the many wonderful businesses we could choose to support this Christmas season. Please, check them out, and don't forget to drive up and down your own main street and stop in the small shops owned by your friends and neighbors.
Want a beautiful handcrafted piece that represents God and America? Here it is! This wooden cross is handcrafted by United States Veterans right here in Michigan. The cross is 18 inches x11 inches. The stars are 3D and it comes equipped with a hanger on the back so you can pull it out of the box and hang it on your wall. When purchasing this cross, you're supporting our mission of employing veterans and giving back to veteran organizations!
Each month you will receive different items from American companies made by American workers. Crates can include a variety of products such as bar accessories, outdoors supplies, grilling equipment, kitchen supplies, grooming products, items that showcase our country, handcrafted one-of-a-kind items, and books about American history, the military, or other American topics among a variety of other products. You will also learn about the companies and the products featured in each box.
Ever since the gold rush, women have been wearing men's pants when they need to get serious work done. Founded in 2006, Red Ants Pants was the first company dedicated to making work clothes for women.  We are based in White Sulphur Springs, a small ranching town in the middle of Montana. We love hard work and we love pants that fit. Finally.
Farm to fork meats, cheeses, coffee & more
I received several suggestions of families who are selling beef online. Rather than leave any of the mentions out, I'll list them here. May these folks serve as an inspiration to all of us as an example of producers who are working hard to earn a premium for their product while making priceless connections with consumers.
The Moores started making bits, spurs, and buckles in the family garage, soon thereafter they began to build dehorners. Next came bullnose fencing pliers, and later, knives, saddle pliers, and other fencing and ranching tools. Today Moore Maker INC., is the largest manufacturer of knives and ranching tools in Texas. 
All Moore Maker products are top quality and guaranteed to last, some for as long as the life of the owner. The reason Moore Maker emphasizes quality in their products over any other aspect, is that if a consumer buys the best, and that item lasts him or her forever, then that person will come back and buy from us again, and he will tell all of his friends. That reputation is what we strive for.
Get the most out of your vaccines with the use of a CattleVacBox livestock vaccine cooler. Vaccines break down in sunlight and warm temperatures, making them less effective and even dangerous. Safeguard your investment by keeping your vaccines cool, sorted and protected while processing cattle, goats, sheep, pigs, horses or other livestock.
Pendleton's Brave Star Blanket
Pendleton is always a classic, and this American company creates the highest quality wool blankets and goods. I wanted to share this beautiful contemporary interpretation of the American flag on this wool blanket. This is definitely on my Christmas wish list!
With a vision to create a product from their locally grown upland cotton, Ty and his wife, Tracy, spent years dreaming of a way to share not just their story, but the story of agriculture. And after an actual dream in December 2017, Covered in Cotton was born with a mission to cultivate.
Welcome to the first and only farmhouse style planner & organization company in the industry that blends a combo of inspiration and encouragement in the form of stylish and practical tools — built with heart and just for YOU — someone who loves all things farmhouse living— even if you're a city slicker and the closest you'll get to the farm is the next episode of Fixer Upper.
Heritage Style is a vision, where Native American heritage meets Texan Style. It is a dream that is so much more than selling jewelry.
Simply Done provides wholesome, delicious meals for families in Northwest Arkansas looking for healthy options. Meals are prepared and delivered, ready to be heated (or not) and enjoyed!
For the stock show family, this family-owned company features wood decor, fabric items and more celebrating pigs, cows, sheep and kids!
There are so many more great companies I could add, but in the interest of time and length, I'll stop here. However, I would love to hear more about your favorite American-owned, agricultural companies that you love to support! Shoot me an email at [email protected] or drop your suggestions in the comments section below.
Thanks for your help and thank you for shopping small and local this Christmas season!
The opinions of Amanda Radke are not necessarily those of beefmagazine.com or Farm Progress.
Subscribe to Our Newsletters
BEEF Magazine is the source for beef production, management and market news.
You May Also Like
---