Should your ranch diversify with a hunting enterprise?
Should your ranch diversify with a hunting enterprise?
Before allowing hunters onto your land, consider the risks and potential pitfalls. Then plan accordingly.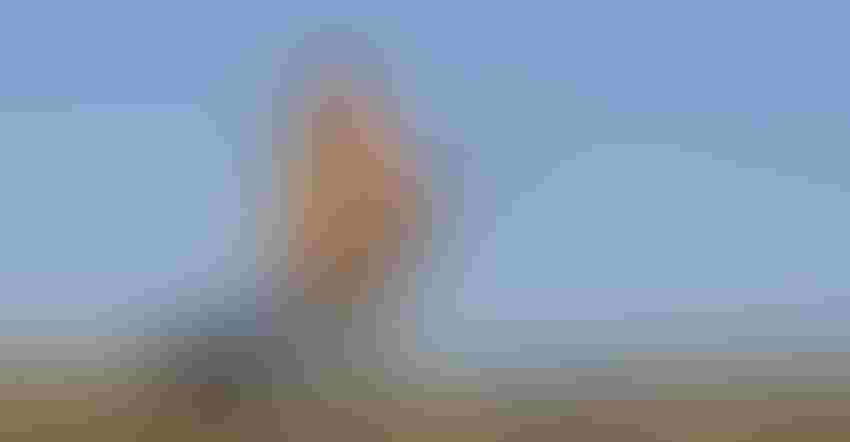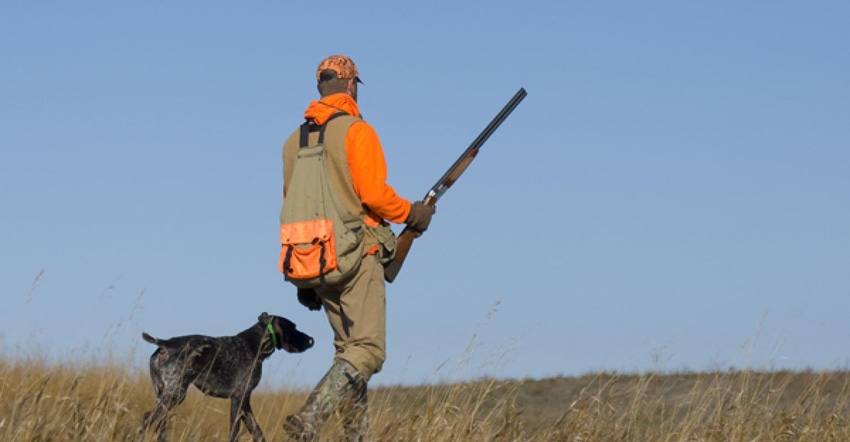 In mid-October, South Dakota will be the place to be as hunters from around the world flock to hunt pheasants. Considered to be the "Pheasant Capital of the World," these birds are the foundation for many area businesses. In my state, pheasant hunting generates $223 million in annual retail economic impact.
Although COVID-19 may put a damper on some travelers, I imagine there will be many hunters who will be ecstatic to travel to South Dakota to spend some time outside, away from the hustle and bustle of the urban cities they've left behind.
And as South Dakota Governor Kristi Noem recently said in a pheasant hunting video, "More hunting, less COVID-19," and that's a campaign I can certainly get on board with!
Similarly, in our neck of the woods, deer, ducks, geese, doves and even coyotes are popular game for people to hunt. Throughout the year, we receive many knocks on our front door from college kids wanting permission to hunt.
The question is — do you grant permission? What is your liability for accidents? What about starting a hunting business? Is that a good way to diversify your operation? What is considered neighborly and where do you draw the line on your private property? What are the risks? And does the potential increased revenue outweigh the challenges you may incur?
Long gone are the days where you can just wave a stranger onto your land and tell them to have a great time. In today's litigious society, we must be careful to protect our assets, our private property and our financial security.
As we prep our orange and camouflage and anticipate the official opener of pheasant hunting in South Dakota, this topic has been top of mind.
Randy Saner, University of Nebraska-Lincoln Extension (UNL) educator and J. David Aiken, UNL Extension water and agricultural law specialist, recently answered all my questions in an article that addresses the things you should consider when adding hunting leases to your agricultural enterprise.
Aiken and Saner write, "Landowners seeking additional income options for their operation might consider leasing out their land for wildlife activities. The potential income can be considerable. Leases could be for hunting, fishing or birding.
"Written hunting leases are the key to how your enterprise will be ran and how profitable it may be.  A hunting lease is an agreement between the landowner (lessor) and hunters (lessees) that grants the hunter access rights for hunting game animals (and other specified activities) on your property for a specified time period. Hunters usually pay an agreed-upon dollar amount per acre or per hunter.
"Leases can fall into two basic categories: short-term (for a particular season, deer, turkey, pheasant, quail, trapping), or long-term (one year or more for one or more species). The type of lease you offer depends upon the type of wildlife you have on your land, how hunting may affect the daily operation of your farm or ranch, and what services you are offering the renter."
In the article, they list five questions you should ask before diversifying your ranch with a hunting business. These questions include:
Are you willing to let more people on your operation?

Are you willing to manage for wildlife as part of your operation?

What are your long-term objectives and sustainability goals for your natural resource base?

Are you willing to find the resources necessary to get the enterprise up and running?

Is the leasing program compatible with your other land management objectives?
To learn more about how to calculate your breakeven costs, how to value your habitat, how to add value by the acre to your business, how to price yourself to be competitive in the marketplace, how to take sealed bids and how to handle things like rented lands and hunting guide services, you can read the entire article here.
Does your ranch have a hunting enterprise? What are some pros and cons to diversifying in this way? Any pitfalls we should avoid? Share your advice in the comments section below.
The opinions of Amanda Radke are not necessarily those of beefmagazine.com or Farm Progress.
Subscribe to Our Newsletters
BEEF Magazine is the source for beef production, management and market news.
You May Also Like
---