Six Ranches Vie For National Environmentalism Award
Six Ranches Vie For National Environmentalism Award
Six diverse cattle operations are regional honorees competing for the 21st Environmental Stewardship Award. Honoring producers who have been innovative environmental leaders, the ESA is presented annually by the National Cattlemen's Beef Association and the National Cattleman's Foundation, and sponsored by Dow AgroSciences and USDA's Natural Resources Conservation Service (NRCS).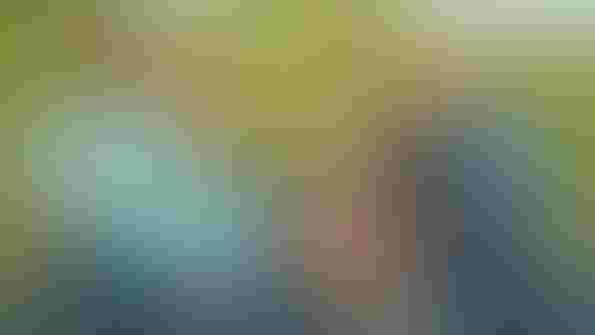 Six diverse cattle operations, regional honorees of the 2011 Environmental Stewardship Award (ESA), will compete for the national award presented at the national cattle industry's winter meeting in Nashville, TN. 
Honoring producers who have been innovative environmental leaders, the ESA is presented annually by the National Cattlemen's Beef Association and the National Cattleman's Foundation, and sponsored by Dow AgroSciences and USDA's Natural Resources Conservation Service (NRCS). Nominations for 2012 awards are now open. More information can be found at www.environmentalstewardship.org.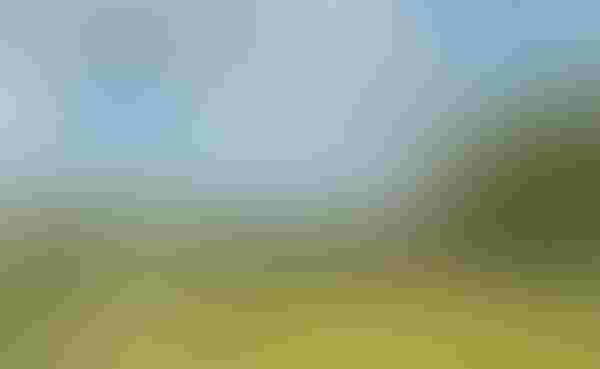 Region I | Masonic Village Residents, Elizabethtown, PA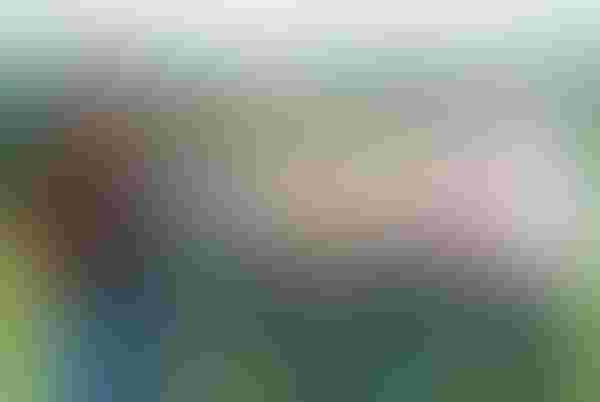 For more than a century, the Masonic Village has successfully combined a 1,400-acre crop and livestock operation with a continuing care retirement community. Owned and operated by the Grand Lodge of Pennsylvania, near Elizabethtown, PA, the Masonic Village residents enjoy the beauty of an environmentally sound farming operation that grazes 150 cow-calf pairs each year.
With nearly 300 acres dedicated to intensive grazing, Masonic Village Farm runs a predominantly purebred Shorthorn cowherd. The operation depends on the partnerships of various federal and state agencies, as well as private agriculture organizations, to effectively manage natural resources and succeed in its responsible land-management goals.
Understanding that the water that runs through their pastures eventually flows to the Chesapeake Bay, Masonic Lodge has pioneered protecting and improving water quality by:
• Installing concrete, stabilized creek crossings to prevent erosion.
• Improving water quality and enhancing wildlife habitat by removing a century's worth of sediment.
• Fencing off streams from livestock.
• Developing livestock-watering systems.
The operation utilizes a rotational grazing system to maintain pastures, uses manure from feedlots as fertilizer, and the residents maintain a produce garden. Additionally, Masonic Village Farm invites the public to tour the facilities and learn more about the possibilities of agriculture stewardship, as well as purchase product grown at the village.
Region II |
Daigle Farms, Ragley, LA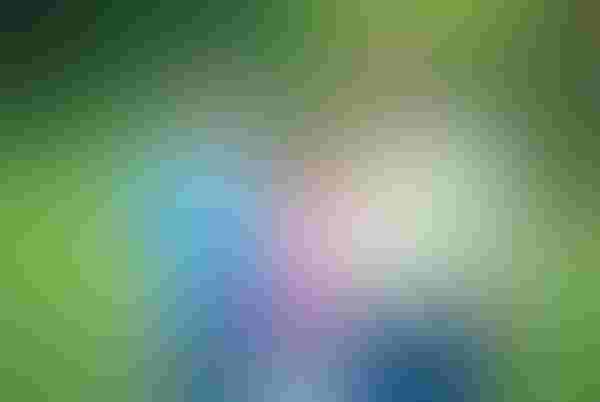 Classified as "Critically Imperiled Habitat" by the Louisiana Natural Heritage Program, Daigle Farms, an 1,100-acre cattle operation in the long-leaf pine savannahs of Ragley, LA, feel an overwhelming obligation to preserve and improve their natural environment. As a result, owner David Daigle, an environmental scientist by education, uses many stewardship practices to ensure the sustainability of the ranch's ecosystems.
Through partnership with federal and state agencies, Daigle strives to consider how management decisions affect long-term sustainability of the whole system. He, wife Mary Ann, and daughter Clara combine environmental practices and cattle genetic selection to raise minimum-input Brahman and Braford cattle.
The operation also generates income from high-quality timber, all while continuing to provide habitat for a variety of species. Specifically, Daigle practices grazing-management techniques and prescribed burning to maintain a home for the endangered red-cockaded woodpecker and the American chaffseed plant.
"To David Daigle, sustainability is simple," says Chris Ebel, NRCS rangeland management specialist. "Manage the natural resources so that the system works to produce products that are useful to man. If the manager does this without substantially degrading any of the system components, then you have sustainability. He continuously goes out of his way to promote conservation and sustainable agriculture."
Region IV |
Matador Ranch, Matador, TX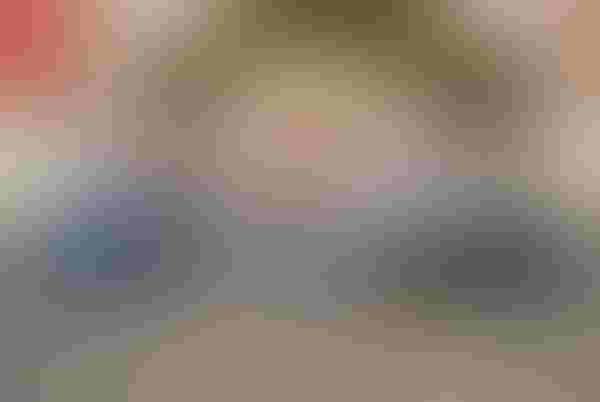 Spread across 130,000 acres and boasting more than a century of history, Matador Ranch is one of the largest and oldest ranches in Texas. Managed by Bob Kilmer, Matador, TX, the operation runs an Angus, commercial and Akaushi cowherd and manages a hunting and deer-breeding program.
Over the years, the historic Matador brand has become a symbol of quality cattle and sound ranch management practices, and its environmental stewardship work ensures that legacy will continue.
Winners of the 2010 Lone State Stewards Award, the ranch utilizes innovative ideas to implement environmental practices, such as a well-organized grazing rotation and brush management program, prescribed burning and water development. The installation of several miles of pipeline creates livestock watering systems that allow the ranch to capitalize regardless of the opportunities Mother Nature offers.
As a result of  dedication to market-based principles and strategies, the Matador Ranch has achieved a number of successes in ensuring that its natural resources are not only being used to produce a customer-preferred product, but also to improve resources for the long term.
Kilmer and his colleagues have worked with a number of governmental and nongovernmental agencies and third-party consultants to successfully manage their natural resources and ranch lands.
Region V |
M/M Feedlot, Parma, ID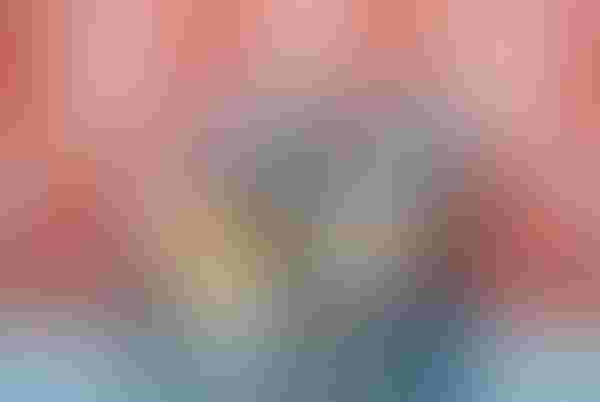 M/M Feedlot in Parma, ID, serves as a shining example of how productivity and conservation can coexist in cattle feeding. Located on the western edge of Idaho, Kent Mann and son Darin run the 500-head dairy calf-feeding operation and grain farm.
Focusing on innovative management practices to ensure environmental stewardship, M/M Feedlot feeds more than 10,000 head of cattle/year. Conscious of the waste produced by their operation, the Manns implemented waste management and water-purifying practices. They created a pond that allows sediments from a nearby stream to settle before the water enters the Snake River and started a composting business using the manure cleaned weekly from the pen.
The Manns utilize the help of an exceptional manure-management system with concrete scrape alleys and storage boxes, which help prevent odor, manage manure buildup and control the fly population at the feedlot. The manure is composted onsite and then used on their fields or marketed commercially for home and garden use.
Jennifer Ellis, Idaho Cattle-men's Association past president, praises M/M Feedlot for setting a standard of excellence in every area of stewardship that can be ascribed to a cattle producer.
"Their carefully managed operation is a showpiece for the industry and their management practices have influenced other operations," Ellis says. "The Manns have implemented forward-thinking practices in nutrition, purchasing, waste management, resources conservation, moving and handling of cattle, neighbor relations, community involvement and more."
M/M Feedlot has worked closely with NRCS, the Idaho Department of Agriculture, Idaho State Depart-ment of Fish and Game, and the Boy Scouts of America. They also host many student and consumer groups to educate them about the feedlot and sustainability practices.
Region VI | Della Ranches, Grouse Creek, UT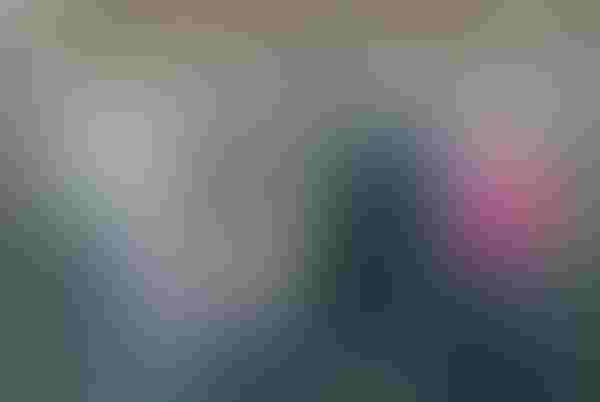 Settled in the mid 1870s, Della Ranch-es has been an example of environmental stewardship for more than 136 years. Owned by the Tanner family in Grouse Creek, UT, the operation runs nearly 1,000 cows across 192,000 acres of private and public land in Utah and Idaho.
The Tanner brothers have made responsible environmental practices part of daily ranch life. With the combined efforts of Blaine and Julie Tanner, Jay and Diane Tanner, and Brent and Conny Tanner, the family works to reduce soil erosion, maintain forage for cattle and wildlife, increase water quality and preserve local native species.
Despite being located in a harsh, high-desert environment, the Tanner family continues to make rangeland improvements. To combat invasive species in their pastures, Della Ranches works closely with the local NRCS office to clear trees and promote regrowth with prescribed burning. They've also implemented measures to protect streams and riparian areas, and partnered with the state to develop spring-fed troughs for their cowherd.
They partnered with the Utah Department of Natural Resources, Utah Division of Wildlife, the U.S. Fish and Wildlife Service, Bureau of Land Management, wildlife research biologists, and many others to effectively manage their sprawling grasslands.
However, their stewardship efforts don't stop at the ranch gate. The Box C Guest Ranch, also owned and operated by the Tanner family, is their opportunity to share their stewardship story with consumers.
David Eliason, president of the Utah Cattlemen's Association, commends the Tanners on their ongoing stewardship practices: "They certainly made a beautiful and productive ranch in an area that took a lot of effort to be successful."
Region VII | The Center of the Nation Cattle Company, Newell, SD
The Center of the Nation Cattle Company, owned by Jeff and Kim Smeenk and their parents Steve and Kay Smeenk, stretches across 7,000 acres outside Newell, SD. The ranch's legacy of stewardship goes back more than a century; serving as a continuous example that ranching and wildlife can go hand in hand.
Believing stewardship is "to build it up and make it better," the Smeenks effectively manage grass to maintain their 250-head cowherd and create a habitat for wildlife. They use birds as an indicator of grassland health. In addition, they have promoted wildlife cohabitation with cattle by installing antelope crossings in their fence lines and ramps in water troughs so birds and smaller animals can easily escape.
With the intent of passing the ranch down to many more generations, the Smeenks have taken innovative steps to protect their natural resources by improving water quality, reducing soil erosion and controlling invasive wild plants. Additionally, to be proactive with their sometimes drought-prone pastures, they actively manage stocking rates and installed water pipeline and a storage tank to ensure cattle have water, regardless of moisture levels.
The Smeenk family also participates in education seminars and eagerly shares their stewardship knowledge with other ranching families.
Steve Fairbairn, U.S. Fish and Wildlife Service biologist, says the Smeenks manage the range in a manner that allows them to maximize grass and beef production while protecting the natural environment at the same time – a win for both cattle and wildlife.
Subscribe to Our Newsletters
BEEF Magazine is the source for beef production, management and market news.
You May Also Like
---