South Dakota rancher's new 3 in 1 facility does it all
South Dakota rancher's new 3 in 1 facility does it all
Slideshow: The Dacars' new ranch headquarters in Whitewood, S.D., includes a barn, shop and machine shed.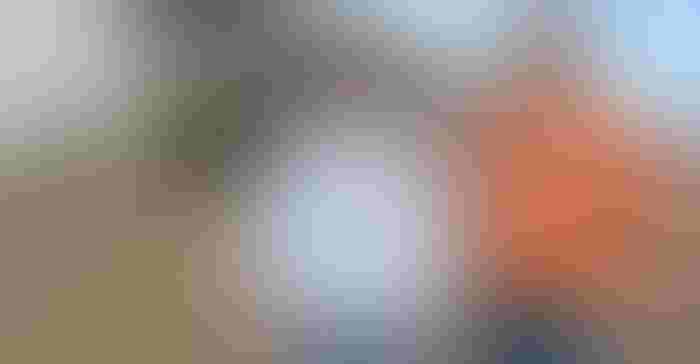 Curt Dacar and his son, Marcus, got a rare chance to build a new ranch headquarters from scratch. There weren't any existing buildings on the site they had purchased in Whitewood, S.D. It was a true "greenfield" design project.
The Dacars built a barn, shop and machinery storage building that are all connected and share the same roof line.
On one end of the facility is a 48-by-48-foot cattle barn with 14-foot-tall sidewalls.
On the opposite end of the facility is a 30-by-64-foot machinery storage building with 14-foot sidewalls.
Between the barn and machine shed is a 60-by-64-foot shop with 17-foot sidewalls.
Morton Buildings, Rapid City, S.D., designed and built the structures.
Inside features. The barn has custom-built cattle handling equipment inside. The equipment includes a sorting tub, alley, hydraulic chute, alleys and pens.
The heated, insulated shop has a work bay, space for parking the chore tractor in winter, a parts storage loft and a ranch office.
The machinery storage shed was initially constructed with an open side. But after seeing how snow drifted into the building, the Dacars enclosed the open side with two power lift doors.
Cattle corral. Off the end of the barn and around the back of the shop and machinery storage building is winter corral for their 230-head Red Angus cow herd. The pens have fence line feed bunks on and concrete feed pads.
With the cows in the lot over winter, it's easier to keep an eye them, says Marcus, who lives on the site.
"We don't worry about snowstorms either" he says.
The Dacars grind hay and feed it in the steel fence line bunks. They like feeding in the bunk better than feeding bales in ring feeders. There is less hay loss and they can closely track how much feed the cows eat.
Foundation system. The buildings were constructed with Morton's new concrete column foundation system. None of the wood posts are in contact with the ground, which is important for structures exposed to mud and manure, says Bruce Saber, Morton Buildings' Rapid City manager.
The Dacars are pleased with how their facility turned out. It cost less to build than three separate, free standing buildings because the barn, shop and storage shed share two common walls. It helps them run their new cattle enterprise efficiently.
"The setup is pretty handy," Marcus says.
See the slideshow for an inside look at their new ranch headquarters.
Subscribe to Our Newsletters
BEEF Magazine is the source for beef production, management and market news.
You May Also Like
---