Trending Headlines: A Veteran's tribute
Trending Headlines: A Veteran's tribute
This week's Trending Headlines is dedicated to the men and women who have bravely served our country.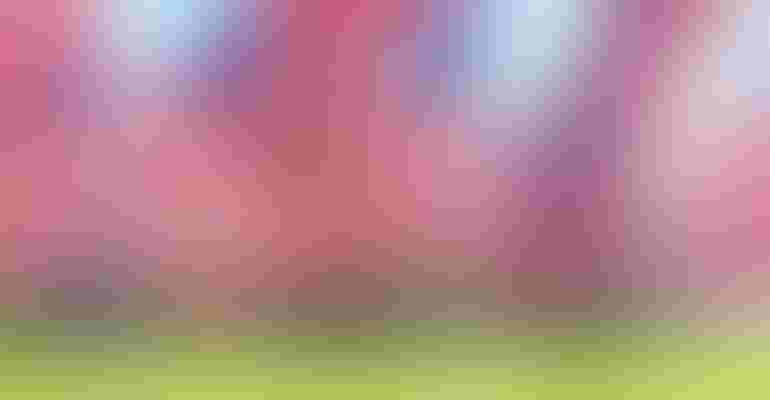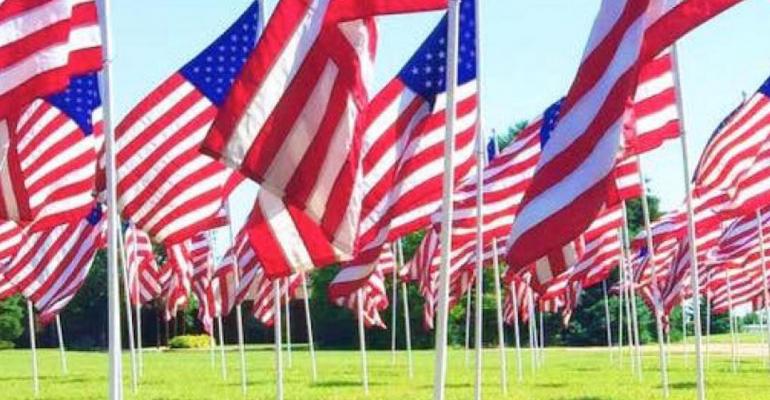 Today is Veteran's Day — a day to honor the men and women who have bravely served our country.
I don't think there are enough words in the English language to express my respect, gratitude, support, and admiration for the individuals who sign up to protect and preserve our constitutional freedoms that we so enjoy in the United States of America.
Although I don't have the words, let me say it quite plainly — I salute you, and I thank you. A thank you is not nearly enough, but if you are a veteran, I hope you never forget that your servitude heart and your dedication to this country are absolutely appreciated and valued here and around the world.
Todays' Trending Headlines are dedicated to our veterans. Check out what's going on around the country this Veteran's Day, and please thank a veteran today.
1. "Where can veterans get free food on Veterans Day? IHOP, Denny's, Wendy's, Applebee's and more." by Kelly Tyko for USA Today
Tyko reports, "Restaurants are saluting veterans and active-duty military personnel Thursday by offering free meals, treats and special discounts on Veteran's Day to show appreciation for those who have sacrificed for the country. Proof of service such as a military ID is typically required, and a few businesses will allow dressing in uniform as a form of identification. Discharge papers, VA cards and veteran organization membership cards also can be used to prove service at most businesses."
2. "Veterans United gives 11 homes to 11 deserving service members" by Audrey Conklin for Fox News
According to Fox News, "Veterans United Home Loans, a Missouri-based mortgage lender and the nation's largest Department of Veterans Affairs (VA) loans provider, on Wednesday announced its donation of 11 homes to 11 deserving U.S. veterans.
"Veterans United teamed up with Marine veteran and comedian Rob Riggle to select 10 veterans making a difference in their communities for 10 home giveaways and is donating one more to any veteran who enters for a chance to win at ThanksToVeterans.com."
3. "Students honor veterans with a drive-by parade" by Robert Cohen for St. Louis Post-Dispatch
View these images of students honoring veterans. Ross Elementary students honored military veterans with a drive-by parade through the school's parking lot on Wednesday, Nov. 10, 2021 in Creve Coeur.
4. "America's veterans have a long history of feeding the hungry around the world" by William Lambers for Chicago Tribune
Lambers writes, "Our veterans have been among the greatest advocates for feeding the world's hungry, and we need their spirit more than ever. For as Veterans Day arrives, there are millions of people worldwide on the brink of starvation, including in war zones.
"Veterans Day, originally known as Armistice Day, marks the ending of World War I on Nov. 11, 1918. That war put much of Europe on the brink of famine, and this danger continued long during the aftermath. One army officer assigned to feed the hungry war victims was Col. William Haskell of Albany, New York."
5. "Veterans feed the very communities they left to serve" by Natalie Monroe for American Farm Bureau
"I remember the moment, standing in Jim Cochran's organic strawberry field overlooking the Pacific Ocean," reflects the founder of Farmer Veteran Coalition, Michael O'Gorman. "Jim had served during Vietnam. The three women standing with us – Mary Tillman, Dolores Kesterman and Nadia McCaffrey – all lost their sons in Iraq or Afghanistan."
The opinions of Amanda Radke are not necessarily those of beefmagazine.com or Farm Progress.
Subscribe to Our Newsletters
BEEF Magazine is the source for beef production, management and market news.
You May Also Like
---