Trending Headlines: Packing plants & meat processing in the news
Trending Headlines: Packing plants & meat processing in the news
The COVID-19 pandemic has impacted the packing plant business. What does that mean for cattle producers?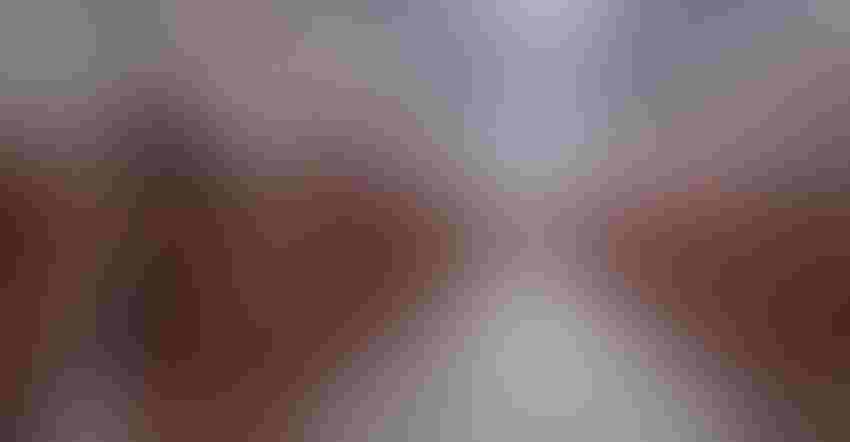 It's been a long year. Between the election and the pandemic, I think many of us are hoping for a better 2021.
A vaccine rollout has given many hope for the future, while others remain uncertain of its efficacy and safety. A contested presidential election has left the American people in limbo.
And frankly, I'm holding my breath for what's to come next because at this point, would anything surprise you?
Meanwhile, attacks on the meat industry continue, and in upcoming blog posts, I'll shine a light on exactly what obstacles await livestock producers in the days ahead.
For now, I'm focusing my attentions on potential meat shortages, once again, as we see packing plants shutting down or slowing down due to worker outbreaks and concerns. Will packing plants survive the ups and downs of this pandemic? Will we see temporary shortages in the meat case? What does this mean for beef producers?
I don't think I have the answers, but I've rounded up the latest headlines to show you what I've been seeing in the news lately as it relates to COVID-19, meat processing and the challenges packers are facing in the current climate.
1. "Meat processing facilities argue for vaccine priority" by Tyler Mickelson for WEAU News
Mickelson reports, "Now that the Coronavirus vaccine is available, the next decision is who will get those shots after frontline medical personnel and senior citizens. Leaders of the food, restaurant, aviation and utility industries are all making arguments that their people should be next in line. Executives at Cargill, Smithfield foods and Perdue Farms have been busy the last few days trying to convince decision makers that workers in meat packing plants should get a high priority in order to safeguard the nation's food supply. And in some states, like Kansas, with lots of packing plants, the message is getting through as governors are saying those workers will get some priority over other groups. The federal government says it should have enough vaccine to vaccinate 100 million people by the end of February."
2. "Beyond the illness: how COVID-19 is negatively impacting those who are not infected" by Society for Risk Analysis
Here is an excerpt, "The COVID-19 pandemic affected workers in our nation's meat-packing plants disproportionately, especially in the early months. In April 2020, meatpacking facilities were deemed an essential business and forced to remain open, but many meatpacking workers have fallen ill from COVID-19 as a result of hours spent in high-risk facilities, leading to plant closures that have caused economic problems for livestock producers, meat processors, grocery stores, and consumers."
3. "The bipartisan stimulus proposal leaves working people on the cutting-room floor at the darkest time of the pandemic" by Corinne Roller for The Hill
Roller writes, "As workers have struggled to stay both employed and healthy throughout this crisis, our leaders are leaving these workers on the cutting room floor. In America, where the lowest-paid working people are also least likely to have access to paid leave through their employers, it's both an ethical imperative and a vital public health measure to guarantee adequate paid leave for every working person. Congress has an obligation to do so. From a meat processing plant worker in Iowa to a front-line grocery cashier in New York City, we must ensure that when people get sick, they can stay home. Any stimulus proposal must include emergency paid leave, without it, the price we pay in human suffering and infection rates will be immeasurable."
4. "Meatpacking plants tied to more COVID-19 cases than known before, new business outbreak data shows" by Maria Perez by Milwaukee Journal Sentinel
Perez writes, "The data shows that early in the pandemic only a small fraction of long-term care facilities, jails or prisons, food processing facilities and manufacturing plants had reported outbreaks. But those industries accounted for the vast majority of cases linked to outbreaks in businesses and other facilities."
5. "Cargill temporarily idles Canadian beef plant due to COVID-19 outbreak" by Kristen Leigh Painter for the Star Tribune
An excerpt reads, "Cargill Inc. is temporarily closing an Ontario beef plant due to a new COVID-19 outbreak. Local health officials on Thursday said 82 out of the 200 people it tested since first declaring the outbreak on Dec. 4 have tested positive, with 129 others now self-isolating. Cargill said this is part of a wider community-spread event in Guelph, Ontario, the town where the plant is located about an hour west of Toronto.
"Despite efforts to prevent spread of the virus, North American meat processors in recent weeks have experienced a new series of outbreaks, including at pork plants in Colorado and poultry facilities in California."
The opinions of Amanda Radke are not necessarily those of beefmagazine.com or Farm Progress.
Subscribe to Our Newsletters
BEEF Magazine is the source for beef production, management and market news.
You May Also Like
---