Trending Headlines: WOTUS, fake meat, fair cattle markets & more
Trending Headlines: WOTUS, fake meat, fair cattle markets & more
WOTUS, fair cattle markets, IP-13, fake meat, drought — these are the topics on the forefront of producers' minds.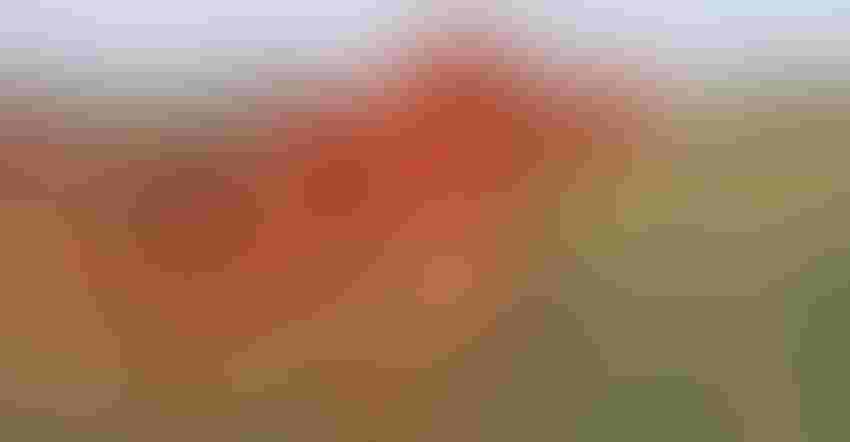 What's the latest in beef industry news? Ranchers testify in Washington, D.C. Lab-grown meat ramps up production. WOTUS re-emerges. Drought conditions worsen. Oregon producers fight back against IP-13. That and more awaits you in this week's Trending Headlines.
VIDEO: U.S. Senate hearing "examining markets, transparency, and prices from cattle producer to consumer"
Watch the footage from the U.S. Senate where beef industry leaders offered their views on fair cattle markets.
"The world's first lab-grown meat factory just opened up" by Victor Tangermann for The Byte
Tangermann writes, "Israeli biotech company Future Meat has opened what it claims to be the 'world's first industrial cultured meat facility,' a watershed moment in the development of futuristic meat alternative products.
"They say the facility is capable of producing 1,100 pounds of lab grown — rather than plant-based — meat products a day, or roughly the equivalent of 3,000 medium-sized hamburgers."
"Senators introduce the Define WOTUS Act" by Jamie Dickerman for News Dakota
Dickerman writes, "Grassley and Ernst recently sent a letter to Agriculture Secretary Tom Vilsack to express concerns over the Biden administration's decision to roll back the previous administration's Navigable Waters Protection rule."
Grassley states, "Adding more federal red tape for home builders during construction or to a farmer's day-to-day decisions on the farm is government overreach." Braun of Indiana says, "Farmers and families need a reasonable, practical definition for WOTUS, and that's why Congress should do its job and define the law."
"Half the country is facing an apocalyptic summer" by Stephanie Pappas for Live Science
Pappas writes, "About 91% of the West was in drought as of June 22, with 55% experiencing extreme or exceptional drought, while two back-to-back heat waves exacerbated the drying of soils and vegetation, increasing the potential for wildfires.
"Meanwhile, water supplies are dwindling: Lake Mead, the reservoir formed by the Hoover Dam, is the lowest it has been since the 1930s when it was first filled, and California's reservoirs are 50% lower than usual for this time of year, according to the Associated Press."
"MeaTech announces filing of provisional patent application for novel bio printing method" from PR Newswire
According to the press release, "MeaTech 3D Ltd., a technology company developing a suite of advanced manufacturing technologies to produce cultured meat products, today announced that it had filed a provisional patent application in the United States Patent Office (USPTO).
"The patent application is directed to a novel method for bioprinting that MeaTech believes has the potential to provide exceptional control of bioink printing during multi-layered bioprinting process. The novel technology allows for significant control during in situ inkjet printing of each droplet size, the volume of droplets, and the precise placement of the droplets onto a sacrificial substrate layer. MeaTech believes these attributes could allow for bioprinting resolutions that are highly advantageous in achieving premium, thick meat emulating products."
"A dozen farm groups ask for ag review of harmful petition" published on the Oregon Cattlemen's Association
"Twelve leading Oregon agricultural groups have petitioned the Oregon Attorney General's Office to clarify the sweeping devastating effects (IP) 13 would have on all Oregonians. The measure would criminalize good animal husbandry practices, hunting and fishing, animal breeding of both pets and livestock, and even home rodent control. It also would create a new felony category for teachers, advisors, or parents who show children how to care for animals. "Everyone from horse trainers to pet groomers to dairy farmers to anyone who kills a rat in their own home would become criminals under this measure," said Oregon Farm Bureau Public Policy Vice President Mary Anne Cooper. "Even farmers protecting their fields and crops from rodents would be made criminals. I have never seen an initiative that would have such an immediate and devastating impact on more Oregon families than IP13."
The opinions of Amanda Radke are not necessarily those of beefmagazine.com or Farm Progress.
Subscribe to Our Newsletters
BEEF Magazine is the source for beef production, management and market news.
You May Also Like
---