Trump expands Farmers to Families Food Box Program
Trump expands Farmers to Families Food Box Program
Farmers to Families Food Box program closed the gap from farm to fork during COVID-19-related food supply disruptions.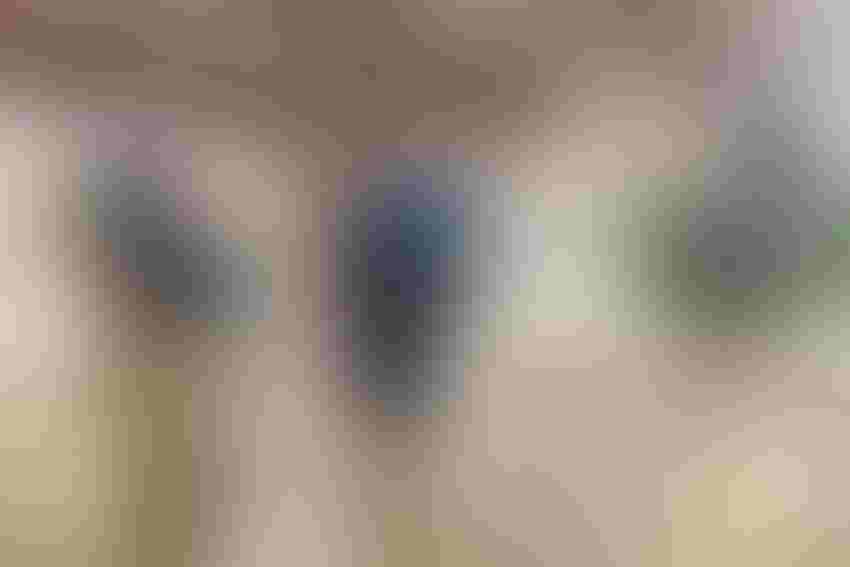 COVID-19 has brought a great deal of issues in 2020. From the loss of life, to the loss of jobs, to the social isolation, school cancellations and more, people are dealing with some really difficult challenges this year.
For farmers and ranchers, the interruptions in the supply chain due to virus outbreaks have been additional hurdles we have had to overcome. And on the consumer side, meat shortages were seen in many grocery stores at various times throughout this ordeal.
For the food insecure in this country, the need to bridge this gap and ensure that food is still available, even during these unforeseeable circumstances, has been an issue the Trump administration has focused on.
As part of the Coronavirus Food Assistance Program, the USDA launched the Families First Coronavirus Response Act, which was used to purchase and distribute agricultural products to those in need.
Through this program, USDA's Agricultural Marketing Service partnered with national, regional and local distributors to purchase up to $3 billion in fresh produce, dairy and meat products from American producers of all sizes.
According to the USDA, "The program will supply food boxes of fresh fruits and vegetables, dairy products, meat products and a combination box of fresh produce, dairy or meat products. Distributors will package these products into family-sized boxes, then transport them to food banks, community and faith-based organizations, and other non-profits serving Americans in need."
The first round of purchases totaling up to $1.2 billion occurred from May 15 through June 30, 2020. The second round will aim to purchase up to $1.47 billion July 1 through August 31, 2020. AMS may elect to extend the period of performance of the contracts, via option periods, dependent upon program success and available remaining funds, up to $3 billion, according to USDA.
As of August 25, 35.6 million food boxes were purchased in the first round (May 15-June 30) and 36.1 million food boxes were sent out in round two (July 1-Aug. 31).
Earlier this week, President Trump, USDA Secretary Sonny Perdue and Ivanka Trump visited Flavors First Growers and Packers in Mills River, N.C., to celebrate the success of this program.
Speaking to a crowd, Trump said, "When the China virus struck our nation, many farmers had no place to send their crops or livestock. At the same time, families across the country were in need of groceries. They wanted to eat well.
"That's why we launched the Farmers to Families Food Box program. Through this program, the USDA is purchasing food from farmers, then local distributors pack and deliver the boxes. And families in need get it, and they get to eat very well. We're tremendously grateful for the 185 employees here at this facility who have packed roughly 7,000 boxes a week."
The Trump administration has committed $1 billion more to this program.
At the event, Ivanka Trump said, "70 million boxes of fresh produce have been delivered from our local family farms to those who are vulnerable across the country, while at the exact same time, saving countless jobs."
Perdue added, "I'm so proud of the people of USDA for designing this program in a very short period of time, a record period of time. Typically, a contract like this would have taken — the COVID would have been over by the time we got it done.
"But we got it done because I knew you wanted to take care of those forgotten people — the farmers who were suffering; the distributors who were suffering with their market loss; but most importantly, those people whose jobs had been going away, and they were shut down and lost their jobs and their families needed food. That's who you were thinking about, and that's why we want to get it done quickly."
Read the full comments from the event here.
Learn more about the USDA Farmers to Families Food Box program here.
The opinions of Amanda Radke are not necessarily those of beefmagazine.com or Farm Progress.
Subscribe to Our Newsletters
BEEF Magazine is the source for beef production, management and market news.
You May Also Like
---