Trump's honeymoon already over for ag, it appears
Trump's honeymoon already over for ag, it appears
Just a few days after his inauguration, President Trump upsets many in the ag world. Is the honeymoon over already?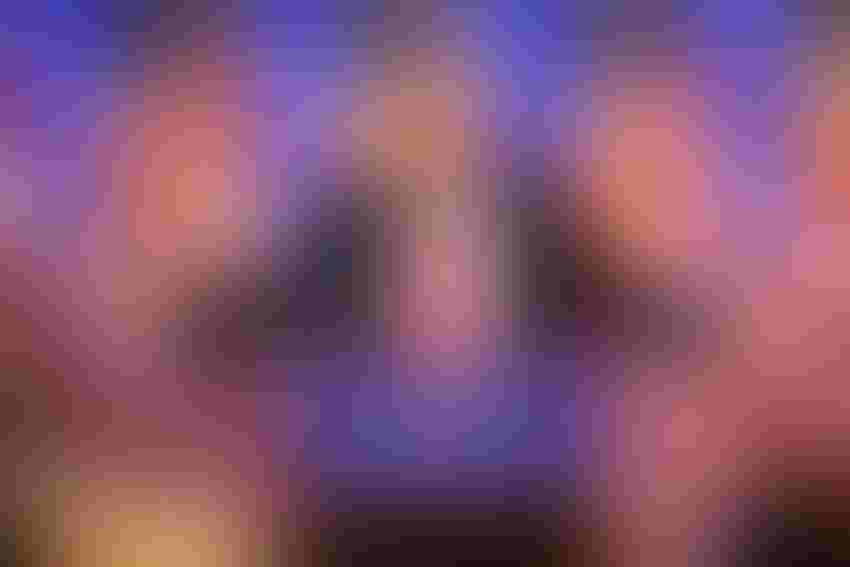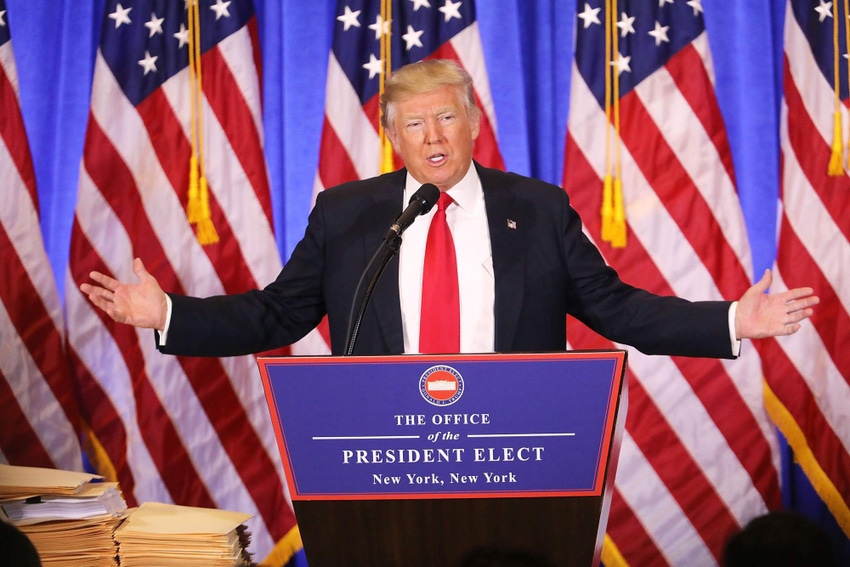 How's this for a fast track? Donald Trump is inaugurated on Friday. On Monday, he signs executive orders, one of which withdraws the U.S. from the Trans Pacific Partnership.  What's more, he has the North American Free Trade Agreement (NAFTA) lined up in his crosshairs. The honeymoon with many in agriculture was over before it ever really began, it appears. And many in ag don't like it.
One of them is Tracy Brunner, president of the National Cattlemen's Beef Association (NCBA). "TPP and NAFTA have long been convenient political punching bags, but the reality is that foreign trade has been one of the greatest success stories in the long history of the U.S. beef industry," he says in a statement released Monday.
"Fact is American cattle producers are already losing out on $400,000 in sales every day because we don't have TPP, and since NAFTA was implemented, exports of American-produced beef to Mexico have grown by more than 750%. We're especially concerned that the Administration is taking these actions without any meaningful alternatives in place that would compensate for the tremendous loss that cattle producers will face without TPP or NAFTA.
"Sparking a trade war with Canada, Mexico, and Asia will only lead to higher prices for American-produced beef in those markets and put our American producers at a much steeper competitive disadvantage. The fact remains that 96% of the world's consumers live outside the United States, and expanding access to those consumers is the single best thing we can do to help American cattle-producing families be more successful," Brunner says.
However, the Organization for Competitive Markets (OCM) applauded the move. "Unfair trade deals of past administrations have been a leading cause of the loss of many of our independent family farmers and with them America's rural economy," stated Mike Weaver, President of OCM. "The President's action not only fulfills a campaign promise, but it restores hope for 'Making America Great Again' by having trade deals that work for America's family farmer."
"For the U.S. economy to work, there must be market safeguards that ensure an open, transparent and fair market opportunity," explained Weaver. "We call on the President to support the USDA GIPSA rules that were issued on December 14, 2016, as they provide fair market opportunity for America's independent family farmers; doing otherwise simply helps multinational corporations that too far often extract the wealth from rural America and ship it overseas."
According to Phil Seng, CEO of the U.S. Meat Export Federation, "USMEF remains fully committed to our valued trading partners in the Trans-Pacific Partnership (TPP) and the North American Free Trade Agreement (NAFTA). These countries account for more than 60% of U.S. red meat exports."
Seng says in some of these key markets, the U.S. red meat industry will remain at a serious competitive disadvantage unless meaningful market access gains are realized. "We urge the new administration to utilize all means available to return the United States to a competitive position, so that our industry can continue to serve this important international customer base and further expand our export opportunities."
Zippy Duval, Farm Bureau president, agrees. "U.S. agriculture creates jobs and supports economic growth in rural America, and American agriculture depends on maintaining and increasing access to markets outside the United States. Trade is vital to the success of our nation's farmers and ranchers. More than 25% of all U.S. ag production ultimately goes to markets outside our borders.
"While President Trump signed an executive order withdrawing our nation from the Trans- Pacific Partnership, we viewed TPP as a positive agreement for agriculture – one that would have added $4.4 billion annually to our struggling agriculture economy. With this decision, it is critical that the new administration begin work immediately to do all it can to develop new markets for U.S. agricultural goods and to protect and advance U.S. agricultural interests in the critical Asia-Pacific region.
"American agriculture is virtually always a winner when trade agreements remove barriers to U.S. crop and livestock exports because we impose very few compared to other nations. We have much to gain through strong trade agreements.
"This is why we believe it is also important to re-emphasize the provisions of the North American Free Trade Agreement with Canada and Mexico that have been beneficial for American agriculture. U.S. agricultural exports to Canada and Mexico have quadrupled from $8.9 billion in 1993 to over $38 billion today, due in large part to NAFTA. Any renegotiation of NAFTA must recognize the gains achieved by American agriculture and assure that U.S. ag trade with Canada and Mexico remains strong."
Subscribe to Our Newsletters
BEEF Magazine is the source for beef production, management and market news.
You May Also Like
---