When a rancher grows older, wiser
When a rancher grows older, wiser
Growing older gives a person a chance to reflect. Would you rewrite your life's story, or just change the plot a little?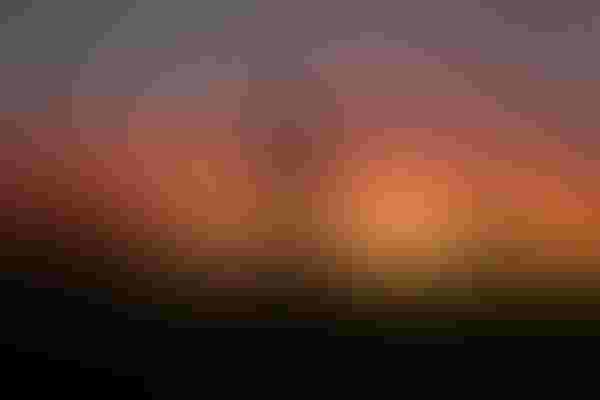 Growing old is an interesting journey. We all begin with that youthful passion and naiveté that makes any dream and goal reachable. Then we transition to that period where we simply get up each morning with the goal of doing our best. The passion remains but it is tempered by a few hundred mistakes that make you a little more likely to settle for good rather than greatness.
The next step, for me at least, is best characterized as a second wind. One more chance to write the story you always wanted to write. The story this time may have a similar ending but the plot has a few different twists and turns.
For those of us on this journey, cows and horses are the focus in this unfolding story, followed closely by fame and fortune. The cows and horses still make you excited to get up in the morning, and money…well, it is a necessary tool. But then again, the cows are just a tool to enable you to help your customers realize their goals. 
It is hard to explain because, if I had the chance to go back and start over, I'd still spend a whole lot of my time with cows and horses and would even be better in my pursuit of the proverbial dollar. But God, family and friends would move to the top of the list.
I don't want to make it sound like pessimism, a cop-out or just old age sentimentality that strikes particularly hard during the holiday season, because the change in priorities is more about wisdom and understanding.  We're still committed to building the greatest cowherd in America, riding that great horse and pursuing fame and fortune.
Yet, just like even our best horse, we all will reach the point where the saddle is removed for the final time, someone opens the gate and puts us out to pasture. That time still seems like a lifetime away, but maybe those changing priorities come from the fact that I know that day will come.
To be honest, 10 years ago, I didn't know that day was coming. Here's hoping when that gate flies open, you can head out with your head high and no regrets.  
Subscribe to Our Newsletters
BEEF Magazine is the source for beef production, management and market news.
You May Also Like
---