Who is the best leader for the beef industry? We all are
Who is the best leader for the beef industry? We all are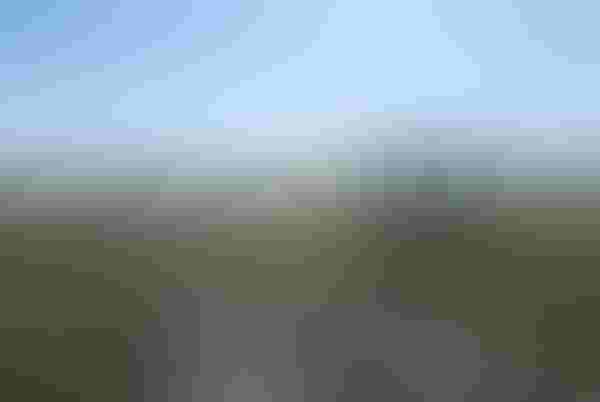 I had a conversation recently that evolved into both of us lamenting the lack of leadership in our industry and the world as a whole. The point often missed about such a critique is that, regardless of whether it's valid or not, we're essentially criticizing ourselves. After all, don't we all have a responsibility to lead?
Whenever I catch myself being an old fogy like this, I find the best cure is to surround myself with the optimism of youth. Our household recently was enmeshed in the application process for a chapter FFA office; I was given the task of checking the grammar in my kids' essays.
I found a few errors but, more importantly, I was reminded of what leadership was about. These young, somewhat naïve kids weren't running for office for the honor, power or prestige. They just want to give back to an organization that's given them many great experiences. Of course, it isn't all altruistic; after all, they realize that by leading, they also personally grow and benefit. Yet, they were truly focused on the common goals of the FFA organization.
These kids understand that leadership is shown through example, and it's their duty to try to inspire and encourage others, as they have been inspired and encouraged by others. Leadership is all about taking action and, to a certain degree, a willingness to sacrifice. They aspire to lead because they believe in the organization and its goals.
The experience made me realize that part of the problem my friend and I were discussing earlier regarding leadership from an industry perspective is that we're simply too caught up with the big picture, the overall strategy, and the proper tactics. Perhaps the best leadership is simply to act and to take care of our own business.

70+ photos showcasing all types of cattle nutrition
Readers share their favorite photos of cattle grazing or steers bellied up to the feedbunk. See reader favorite nutrition photos here.
I think we in the industry sometimes get caught up trying to make what I call "Miss America speeches." It may make us feel better to talk about feeding the world and caring for the environment, but perhaps we merely need to let people know that while we're doing all that, we're also focused daily on trying to feed our own families. That's an appeal that may not resonate with the "elites," but the average American understands that battle all too well. They can relate to that desire to provide for our families in a way that makes their children and themselves proud. It's leadership by example.
We'll never persuade the elites, but we can inspire and communicate with those who work every single day to make a living for their families.
The opinions of Troy Marshall are not necessarily those of beefmagazine.com and the Penton Agriculture Group.
You might also like:
80+ photos of beef calves and cowboys
60 stunning photos that showcase ranch work ethics
21 ATV, UTV and side-by-side units for 2015
How one farm made room on the ranch for nine sons
7 U.S. cattle operations honored for stewardship efforts
5 keys to a profitable beef cow herd
See photos of beef cattle bellied up to the feedbunk
Drought. round two. Are you ready?
Subscribe to Our Newsletters
BEEF Magazine is the source for beef production, management and market news.
You May Also Like
---