You are in control of your ranching and family legacy
You are in control of your ranching and family legacy
Form a team, make a plan and leave your legacy intact.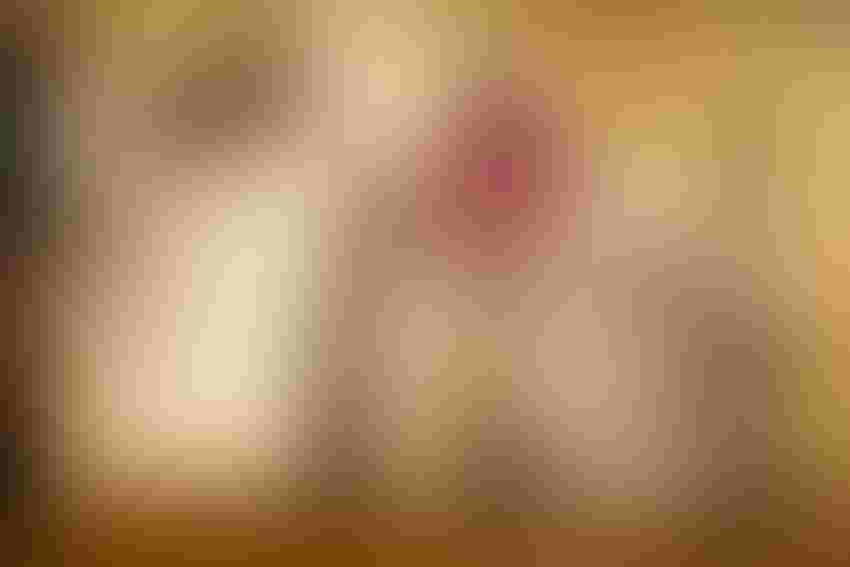 One of the greatest honors folks in agriculture can experience is leaving their legacy for the next generation. After years and years of hard work to build their farm/ranch and survive through the highs and lows associated with forming a business, especially one this is reliant on many uncontrollable factors like markets and weather, there is one issue farm families can control: estate management.
Only 2% of farm families are recorded to have a complete, constructive estate plan. That means the remaining 98% have either done nothing or have pulled together bits and pieces, all of which seem like a good first step in the process, but will not bode well for the transition of their business.
Working with hundreds of farm families throughout the years, succession planning attorney Lindsay Harris with Harris Law & Co. in Sioux Falls, S.D., and Thrivent financial associate Heather Venenga-Whipple of South Dakota, are experienced at leading families through the process with the goal to protect and preserve agricultural family legacies. They work with families to walk through the issues of security, transition strategy, liquidity, and family harmony.
Every entity is unique and requires detailed discussions, planning and expert resources to develop and implement a farm transition strategy. 
"A good transition strategy accomplishes at least four objectives," says Venenga-Whipple. These objectives include transfers of ownership and management of the farmland and other assets; avoiding unnecessary transfer of income, gift, and estate taxes; ensuring financial security and family harmony for all generations; and developing the next generation's management capacity.
Form a team
"Forming a team of resource experts is crucial," says Harris. "Farm families don't have to have all the answers before they start the process, that is not possible."
With ever-changing state and national regulations, a solid advisory team consisting of a CPA, a financial advisor and a focused estate planning attorney are there to help guide the family, gather data, determine objectives, and implementing strategy.
Venenga-Whipple cautions folks to be sure to have a team rather than just one individual. That's because more experience, knowledge, and consistency can be garnered from a team, especially if one individual retires or leaves the group. That way, you don't have to start all over. You still have a base to fall back on.
Wills or trusts?
One of the biggest conundrums to arise during the farm transition strategy process is the determination of which vehicle would be best to transfer the ownership of the farm to the next generation – a will or a trust.
"The biggest misconception is people think a will is their only and best option," says Harris. However, wills differ from trusts in that they are required to go through the court-administered probate process, are expensive to administer for farming families, and do not generally provide instructions for the generations going forward, Harris explains.
Trusts are less well known and understood within the estate planning model. Yet, Harris and Venanga-Whipple have found trusts allow for a smoother transition for many families. The succession planning advisory team can help identify what type of trust is the right for your situation.
Communication is key
Lack of communication between the managing partners most often results in delaying the process and not making it a priority. Before long, years may have passed, a sudden change in the family dynamics or an untimely death has occurred leaving the family faced with an uncertain future and an unfulfilled legacy.
"Partners need to start the communication of what they want to have occur to their assets and begin the discussion, but don't have to have all the answers before they visit with their advisory team," says Venenga-Whipple. "Families are often surprised to learn of new planning options that accomplish their goals. Keeping an open mind and discussing end goals is key," says Harris.
One of the greatest hurdles the experts have witnessed is the parents getting all the family members around one table to try to decide how they will transfer the farm. This has proven to be ineffective.
The focus of the discussion can weave off into emotions and long-held grudges and not remain directed around business-centered decisions. "Dad and mom built the farm. They should be the ones to make the decisions and determine when and how they want to communicate their plans to their children," states Harris.
She recommends reviewing the plan with your children, but not until you have developed an outline with your advisor team.
Follow these tips to aid in the development of proper estate management. After all, leaving your legacy is what you have worked many years to accomplish.
B. Lynn Gordon is a freelance writer from Sioux Falls, S.D. The opinions of the author are not necessarily those of beefmagazine.com or Farm Progress.
Subscribe to Our Newsletters
BEEF Magazine is the source for beef production, management and market news.
You May Also Like
---