Cattle industry insight from Lee Borck: Big risks, bigger rewards, best decisions
Cattle industry insight from Lee Borck: Big risks, bigger rewards, best decisions
"One of the reasons quality has improved is selling on a grid for what you produce. We have improved the industry to where we sell 75-80% Choice beef." Lee Borck offers thoughts and advice on success in the cattle business.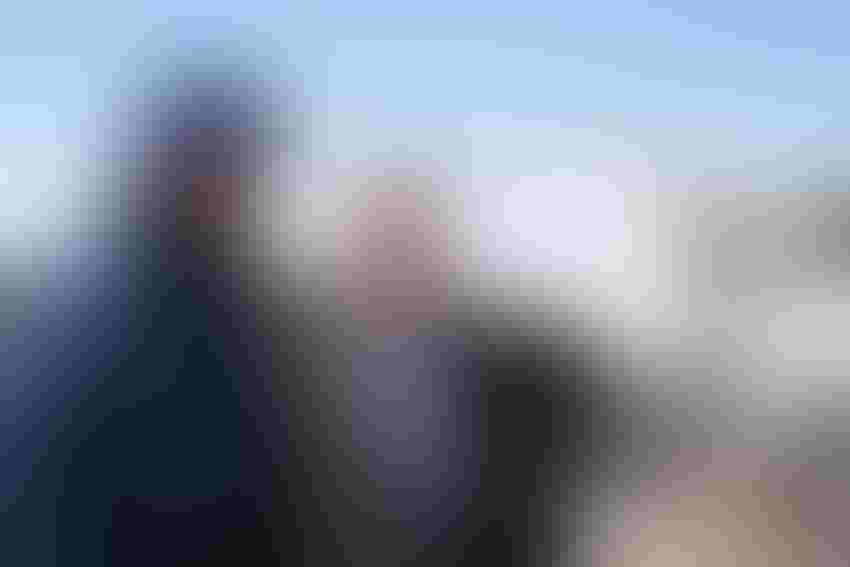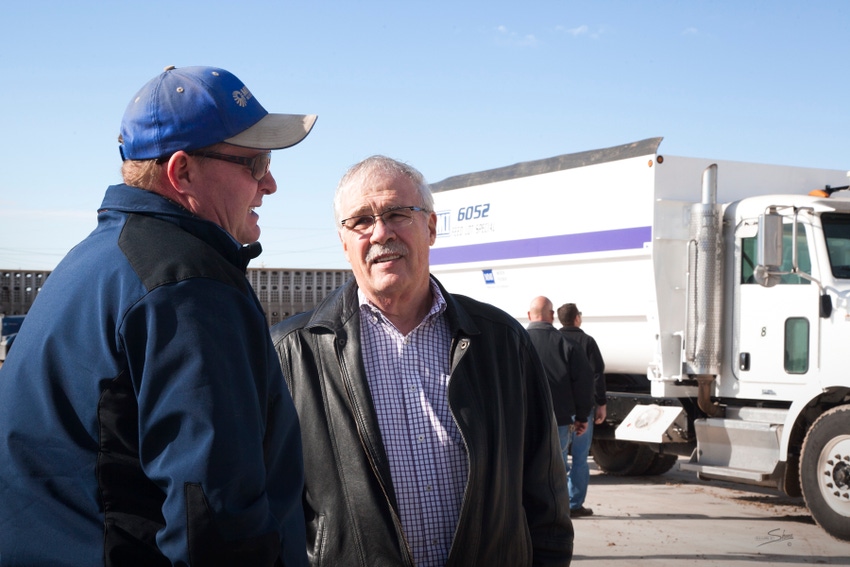 Lee Borck has been disrupting the cattle feeding status quo for three decades. He shares his insights and best decisions with BEEF readers in this unique interview.
Editor's Note: This is Part 1 in a two-part series. Read great cattle feeding insight in part two.
Imagine a beef industry in which producers raised cattle their own way, with no regard for consumer demand, neither in terms of quality or quantity. Additionally, their paycheck and livelihood is determined solely on how cattle looked, without regard to what was truly under the hide.
Insane, right?
That environment was the reality a mere 30 years ago, before Lee Borck and the Beef Marketing Group (BMG) burst on to the scene and upset the proverbial apple cart. Borck and his partners, which he attests got him through the early years of his career, ruffled quite a few feathers when they created BMG; however, more importantly, they revolutionized the way cattle feeders have marketed and raised beef for decades to come.
Starting out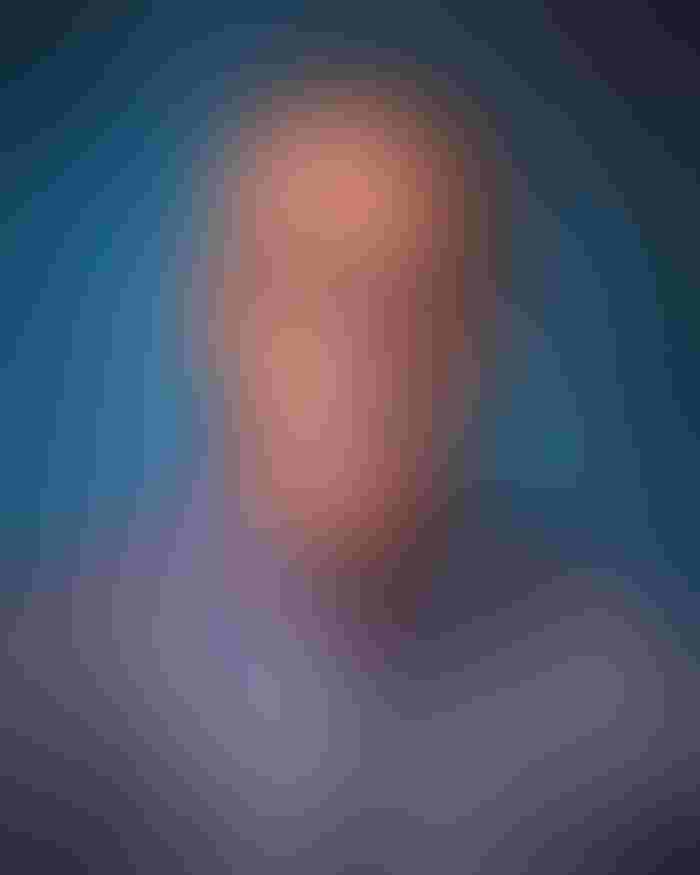 Lee Borck
Borck is the fourth generation to grow crops and raise cattle on his family's land in Marshall County, Kan. His great-grandfather homesteaded the land just south of Blue Rapids, Kan., and was originally a Hereford breeder.
A forever Wildcat, Borck graduated in 1970 from Kansas State University with a degree in agricultural economics and immediately went to work in the Farm Credit system in Larned. Cattle feeding was in its infancy in those days, so Borck was spending a good deal of time at western Kansas feedyards learning about risk management from men like Keith Mull and Jim Reeves. 
After eight years, Borck decided to venture into cattle feeding with a few partners by buying into Ward Feedyard near Larned. A few years later, another opportunity arose to purchase the remainder of the feedyard and Borck jumped on it with backing from his partners, laying the groundwork for great things to come.
Cattle feeding cartel
By the mid-1980s, the cattle feeding business had expanded and the feedyards in western Kansas had grown much larger; by comparison, Ward Feedyard had a one-time capacity of 10,000 head. Consequently, western Kansas feedyards could sell cattle for roughly 50 cents per cwt more because they had greater numbers of cattle available. Borck decided to buck the trend and call his cattle feeding competitors in central Kansas to see what could be done about improving their collective pricing potential.
This meeting of bulldogs, unbeknownst to them at the time, would completely change the cattle feeding and marketing landscapes. Borck laughs while recalling the meeting room in 1988, "We were so distrustful of each other, we had a court reporter there to ensure clarity and details for future communication."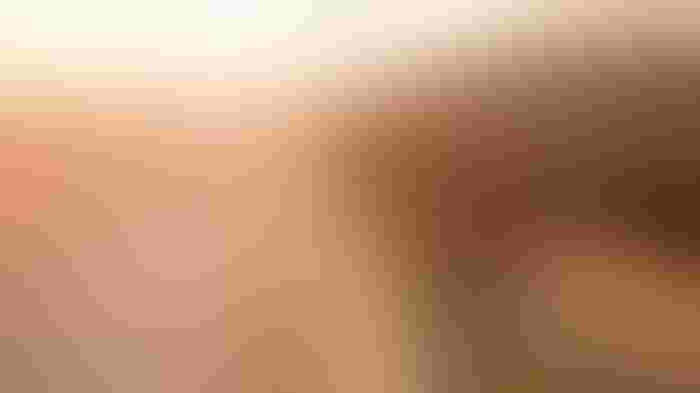 From that meeting, nine central Kansas feeders decided to cooperate and form an entity that would share marketing information every time they traded cattle from the feedyard.
"If I traded at 10:30 a.m., I would send a fax around and the whole group would know by 10:45 a.m. The packers didn't like it at all, since they had been making a living off of the lack of information in the industry. But when we had our first large contract of 50,000 head of Holsteins with Excel, well, that blew the top off of things."
This "Central Kansas Cartel," as they became known in the days of OPEC, did not find themselves receiving flower bouquets and congratulatory greeting cards. To put it lightly, they were not fondly regarded.
At that point, Borck and his partners decided to form a marketing cooperative and operate under the umbrella of the Capper Volstead Act of 1922, which would exempt them from anti-trust laws on a national basis. Soon after, they left Excel and transferred their business to Tyson (formerly IBP), which Borck professes is his career's best gamble.
"Choosing Tyson as a partner was a great decision. Their plants fit us very well and the agreement has been mutually beneficial. For our plan to work, the street has to run both ways." 
As BMG was taking off, Borck continued to collaborate and increase his overall cattle feeding capacity. Ward Feedyard merged with Great Bend Feeding to form Innovative Livestock Services, Inc., (ILS) which has headquarters in Great Bend and Manhattan, Kan. Purchases of eight additional yards have brought ILS to its present capacity of 200,000 head.
Beef Marketing Group, of which ILS is a majority owner, has a one-time feeding capacity of 325,000 head, and although it has added several new members over the years, the same basic contract is still at its crux.
Disrupting the status quo
As one can imagine, this disruption, as some might call it, of the cattle feeding and beef marketing business received a heap of negative attention. Captive supply had become a touchy issue and BMG received the lion's share of the blame.
As an early player in the marketing game, BMG negotiated the option to market cattle on a grid as IBP was looking to expand. Today, most cattle in the industry are marketed on a grid because feeders are producing what the packers demand and being paid for it.
"One of the reasons quality has improved is selling on a grid for what you produce. We have improved the industry to where we sell 75-80% Choice beef. It's now an expectation. When Tyson has a product they want, they adapt their buying practices in terms of size, quality and price," he says.
"This is a very successful way to market cattle, although the rest of the industry didn't seem to agree at the time. There was more than one lawsuit filed against IBP, claiming that a packer didn't have a right to pay more for these cattle. However, Tyson knows what our cattle will look like hanging because we have a performance history and today, 80% of cattle are sold in the same fashion as BMG."
Borck adds that ILS, working with Tyson, has developed grids for many different types of cattle. He explains, "They all have their own assets and liabilities so we have a different grid for each one."
Check out Part 2 of our interview with Lee Borck and see what advice he has for young producers starting out in next week's Cow-Calf Weekly.
Brandi Buzzard Frobose is director of communications with the Red Angus Association of America. This article is the first in a series of "Best Decisions" interviews with influential beef industry leaders, featured exclusively in BEEF.
Subscribe to Our Newsletters
BEEF Magazine is the source for beef production, management and market news.
You May Also Like
---