11 grazing tips learned from top grazing managers
11 grazing tips learned from top grazing managers
Paddock numbers, herd size, forage recovery time and profit all at play.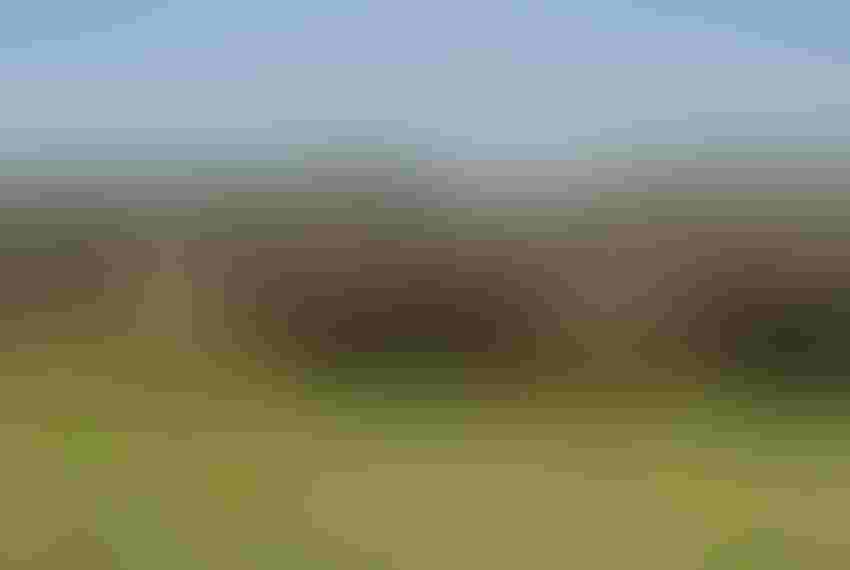 A herd of 5,000 steers moves to a new paddock in north Texas, exhibiting many of the economies of scale and land improvement recently listed by two ranch management consultants.
Alan Newport
I heard a great presentation the other day by Richard Teague, professor of range ecology at Texas A&M's Vernon facility, in which he gave 11 grazing management tips learned from ranchers.
Teague is one of the few researchers actually studying ranchers who use controlled grazing and documenting their successes and failures.
These tips, Teague said, actually were collected by Dave Pratt and Walt Davis over a long period of years, and from personal experience and observation.
Dave Pratt has owned Ranch Management Consultants with his wife, Kathy, since 2001 and lives at Fairfield, California. Pratt has been teaching Ranching for Profit Schools for former RMC owner Stan Parsons since 1992, and has a great reputation for business acumen as well as grazing knowledge.
Walt Davis was one of the early and very successful practitioners of Holisitic Management, mostly on his ranch along the Red River near the tiny town of Bennington, Oklahoma. He and his family sold the ranch several years ago and he now lives at the little town of Calera, Oklahoma, where he grazes a few cows, writes books about management and history, does ranch-management consulting and teaching, and writes a column and blog for Beef Producer.
Here's what they say:
It takes a minimum of 10 paddocks just to stop overgrazing.

Ranchers with eight or fewer paddocks are not rotationally grazing, but rotationally overgrazing.

To support decent animal performance, it takes a minimum of 14-16 paddocks.

The most rapid range improvement takes 30 or more paddocks.

The biggest decrease in workload and greatest land improvement has been with more than 50 paddocks.

The fastest, cheapest way to create more paddocks is to combine herds.

One herd reduces workload a lot. For example, checking four herds of 200 animals takes much longer than one herd of 800 animals.

From such changes, productivity per acre is improved without decreasing individual animal performance.

Carrying capacity and total productivity can be greatly increased at low cost.

Long recovery periods are critical for the best land improvement.

Do not move cattle to the adjacent paddock, but instead to the paddock that has recovered the most.
Subscribe to Our Newsletters
BEEF Magazine is the source for beef production, management and market news.
You May Also Like
---