On Cheerios, honeybees & cattle grazing
On Cheerios, honeybees & cattle grazing
Pay attention, Cheerios and Burt's Bees. Could cattle be the secret weapon to promoting a healthy bee habitat?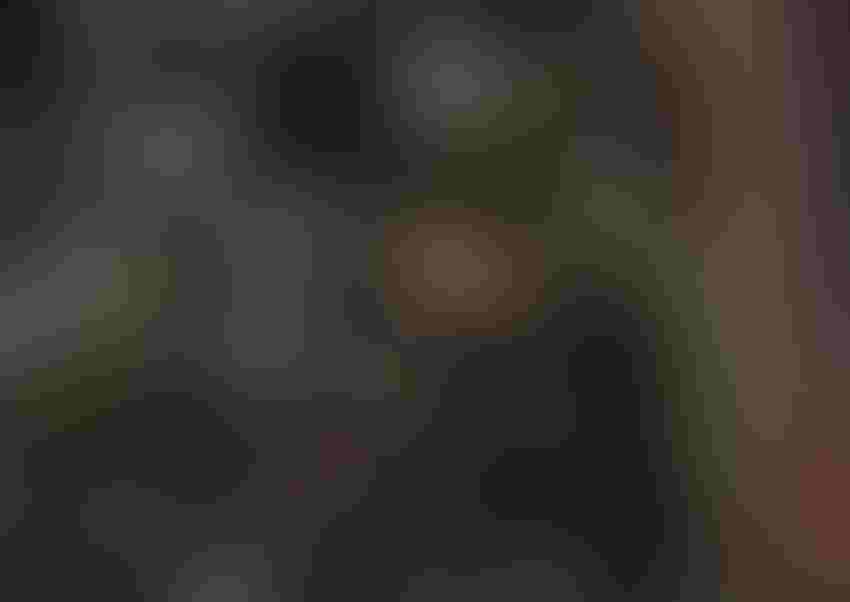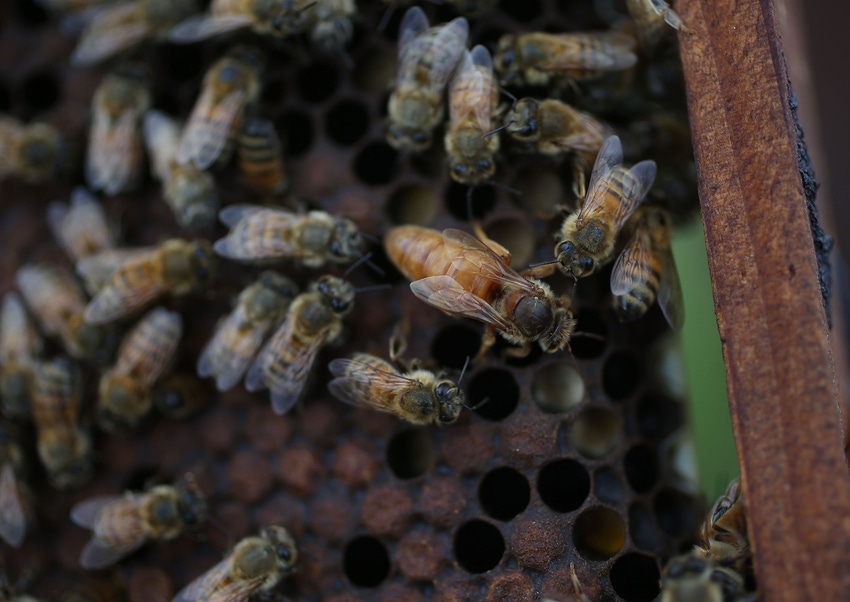 HOMESTEAD, FL - MAY 19: Honeybees are seen at the J & P Apiary and Gentzel's Bees, Honey and Pollination Company on May 19, 2015 in Homestead, Florida. U.S. President Barack Obama's administration announced May 19, that the government would provide money for more bee habitat as well as research into ways to protect bees from disease and pesticides to reduce the honeybee colony losses that have reached alarming rates. (Photo by Joe Raedle/Getty Images)
Getty Images | Joe Raedle
When you've got a house full of toddlers, Cheerios are a popular choice for snacks. I may curse their regular appearance between my couch cushions, on the seats of our vehicles and in every nook and cranny my kids end up in, but they are a quick, easy and popular snack for little kids on the go.
If you've purchased Cheerios in the last year, you may have noticed the company is including "Bee-friendly wildflower mix" with the purchase to help save the bees. The plant packet includes forget-me-nots, wildflowers, orange poppies, coneflowers, asters, corn poppies, coreopsis, blue flax, baby blue-eyes, gilia, indian blanket, tidy tips, sweet alyssum, lavender hyssop, daisies and bergamots.
Despite this noble effort, Cheerios may have missed the mark on finding a flower mix that is appropriate for all climates and all regions of the country.
According to a 2017 article written by Beth Skwarecki for Life Hacker, "Forget-me-nots are banned as a noxious weed in Massachusetts and Connecticut, for example. The California poppy is nice in California, but listed as an 'invasive exotic pest plant' in Southeastern states. And many of the flowers on this list are not native to anywhere in the U.S., so they are not necessarily good matches for our local bees."
However, a follow-up article on the same site points out some additional efforts Cheerios is making to protect bees and the planet. And in 2018, Skwarecki says it's OK to plant this year's variety as it's a single species, Cosmos, which look similar to daisies and are more appropriate for urban gardens across the country.
While agriculture is blamed quite often for a reduced bee population, we can't ignore urban sprawl and the impacts of polished suburban yards interspersed between miles of concrete. An excerpt from the article points this out.
It reads: "But there's more to creating a bee-friendly habitat than just planting flowers. If you spray pesticides on or near the flowers, the bees are once again in danger, so you need to be aware of what you (or your lawn service) is spraying."

Cheerios is also involved in crop farming and has pledged to promote bee habitats around farmland. According to General Mills, "Last spring, Honey Nut Cheerios announced that by the end of 2020, farms that grow oats for Cheerios will house approximately 3,300 total acres of dedicated pollinator habitat on 60,000 acres of land. Previous pollinator habitat plantings on General Mills' supplier farms indicate that each pollinator habitat is expected to double the amount of bees in the area."
Burt's Bees is also involved in an initiative to promote bee habitat, and while I think these causes are noble, both Cheerios and Burt's Bees ignore one very important tool that could be used to promote biodiversity of soil, which benefits bees and wildlife.
Any guesses what that secret weapon for success could be?
If you run cattle on pastures, you are already aware that livestock grazing on grasslands is extremely conducive to soil health, plant diversity and wildlife habitat.
READ: Pasture management a positive story for producers to share
This truth was highlighted in National Geographic with an article titled, "Is more cattle grazing the solution to saving our soil?" Written by Maryn McKenna, the article interviews ecologist Allan Savory who notably spoke on a TED Talk describing how cattle can reverse desertification of the soil. And although the article is a few years old, it's once again making the rounds on social media.
Here is an excerpt: "What can we do to increase productivity, make this pasture more diverse, get more species of grasses to return here?" asks Savory. "We can use livestock. Livestock is the most powerful tool we have."
McKenna writes, "Savory is the originator of a compelling—and in some quarters deeply controversial—theory that argues that everything we know about maintaining natural landscapes is wrong. Instead of fearing overgrazing, and taking livestock off land to rest it, he argues that most grazing lands should have more livestock added, because their movement and their waste and their relentless chomping stimulate grasses to grow. When grasslands restore themselves, he adds, they sequester carbon; so increasing the density of cattle and other grazing animals not only restores the environment, it protects against climate change."
While many environmentalists fight to leave federal land untouched, the fact is livestock grazing on grasslands promote the all-important biodiversity of the soil, which helps the bees and ultimately helps our planet.
Let's keep the cattle on the land and recognize their role in this delicate and important natural phenomenon.
The opinions of Amanda Radke are not necessarily those of beefmagazine.com or Farm Progress.
Subscribe to Our Newsletters
BEEF Magazine is the source for beef production, management and market news.
You May Also Like
---