Why sustainable ranching means enhanced grazing management
Why sustainable ranching means enhanced grazing management
Finding ways to minimize feed costs leads to increased profitability and thus more sustainable ranching.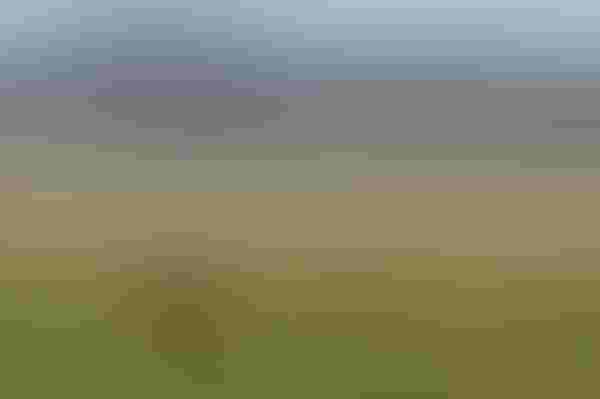 The triple bottom line of sustainability is environmental soundness, social responsibility and financial viability, which squarely makes profitability a key component of sustainable ranching.
Since profitability is the difference between income minus cost (or revenue minus expense), and since the greatest cost in most ranching enterprises is feed costs, it only makes sense that finding ways to minimize feed costs leads to increased profitability. Experts have long noted that one of the most effective means to manage feed costs is to minimize feeding harvested feed, which means a greater reliance on grazing to meet the nutritional needs of the cowherd.
Developing a greater reliance on grazing requires different strategies for each ranch, but most often involves extending the grazing season, which necessitates filling forage gaps.
Extending the grazing season means grazing further into late fall or early winter, or even grazing through the entire winter, or initiating grazing earlier in the spring. To graze in these non-traditional grazing seasons without causing significant pasture damage requires an enhanced level of grazing and forage management. That can exceed a manager's ability unless they have exerted a consistent concerted effort, as well as strategic allocation of resources in the form of such things as fencing, improving livestock watering systems, and, perhaps most importantly, the acquisition of new knowledge.
Grazing within a sustainable ranch setting also often requires utilizing modern forage genetics that provide improved persistence, increased nutrient content and additional grazing options that fill forage gaps. Modern forage varieties produce as much as 2-4 tons more forage (dry matter) per acre than older common forage varieties in use today, many of which were developed in 1940s and 1950s. And not only provide more forage, but often higher quality forage which increases grazing opportunities.
In fact, some forage experts have declared that greater differences exist among grass varieties than among corn hybrids and soybean varieties. This means that with improved forages, there are greater ranges in maturity dates providing more grazing flexibility, improved disease resistance resulting in greater persistence, and better forage quality allowing for increase fiber digestibility, greater energy and protein content for improved herd nutrition.
Enhanced grazing also requires heightened management, which for some will mean the development of a grazing plan if that isn't already a management focus. Grazing systems such as Management Intensive Grazing (MIG), adaptive grazing management, and Holistic Planned Grazing provide a planning framework to enhance the management of a ranches forage base.
These grazing systems create a management perspective that allows a ranch to consider such things as adaptive rotational grazing, swath grazing, cover crop grazing, stockpiled forages and the utilization of deferred pastures in an effort to more fully utilize grazing as a means to profitably and renewably exploit the forage base of a ranch, which is the greatest sustainable resource a ranch has to offer.
Bryan Weech is a consultant and adviser on sustainable agricultural projects. Contact him at [email protected].
Subscribe to Our Newsletters
BEEF Magazine is the source for beef production, management and market news.
You May Also Like
---