5 Trending headlines in beef industry 123775
5 Trending headlines in beef industry
Let's look at some of the news impacting cattle producers. There are many things going on across the United States. Some of the top news includes federal regulators being forced to issue a warning to a railroad company, the current drought conditions and a diesel shortage that is hurting ranchers and farmers.
1. Federal regulators have ordered Union Pacific railroad to make sure a livestock producer gets the grain it needs in California to prevent millions of chickens and hundreds of thousands of cattle from starving.
The U.S. Surface Transportation Board told the railroad it must improve service to Foster Farms to keep it from running out of feed for the livestock it raises. It is the second time in the past year regulators issued an emergency order related to delivery problems at Foster Farms, which is based in Livingston, California, as the railroad struggled with a shortage of crews.
This time, however, Union Pacific blamed the cold weather and blizzard conditions across 20 of the 23 states it services.
Foster Farms called on the STB to get Union Pacific to give priority to grain trains heading from the Midwest to the livestock producer's facilities in Traver, Turlock, and Delhi, California.
2. While some states experienced the coldest Christmas in 40 years, it didn't mean much for the drought in the west. The drought conditions have held steady for the most part over the past couple of weeks. The latest map doesn't show movement in the drought conditions.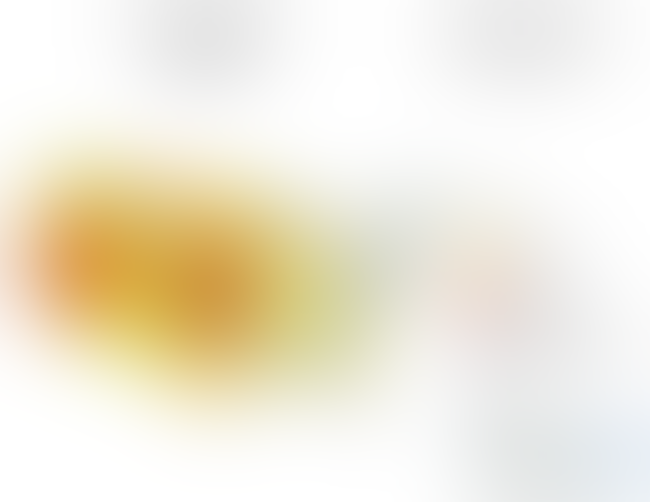 3. Family-owned and operated Wholesome Foods, Inc. will expand its meat processing operation by adding a new, USDA-inspected slaughter facility to its Shenandoah County location.
This project will create 12 new jobs and represent nearly $1.2 million of new investment at the long-standing food distribution company.
The company plans to source nearly all of the livestock for the new facility from Virginia farms, creating an important new market for local cattle and hogs.
"As Virginia's largest private industry, our agricultural sector draws its strength from the diversity of production and the entrepreneurial spirit of families like the Pences, whose company has served the Shenandoah community for more than 50 years," said Governor Glenn Youngkin.
Secretary of Agriculture and Forestry Matthew Lohr said he is pleased to see Virginia partner with Shenandoah County to support this expansion.
"Virginia's livestock producers benefit when family-owned companies with a strong commitment to local sourcing, like Wholesome Foods, make meaningful investments into the processing infrastructure," said Lohr.
Wholesome Foods President Wes Pence said he is excited to grow the business through the AFID program.
Wholesome Foods was established in 1964 by Dean and Syvilla Pence as a home delivery service of poultry, meat and eggs to the Washington, D.C. market. The company has grown into a full-scale food distributor as it supplies wholesale accounts in the mid-Atlantic and provides local home consumers with a variety of meats and cheeses.
The coronavirus pandemic caused backlogs at local meat processors that the company had relied on for beef and pork products. This spurred the company to add in-house slaughter capacity to complement their existing operation and expand their meat processing capabilities. By becoming vertically integrated, the company will be able to better control its meat processing schedule, reduce operating costs, increase production efficiencies, and reduce customer lead times.
4. Just weeks after Oklahoma Gov. Kevin Stitt signed an executive order to continue drought relief efforts for farmers in that state, reports of what some are calling a devastating diesel shortage and the higher prices that come with it are rolling in to accompany farmers into the already harsh winter season.
Oklahoma farmer Tim Heinrich, who runs a 3,000-acre operation in north central Oklahoma, says a modern combine like the one he uses typically needs about 150 gallons a day to get the job done — a job that might ultimately cost him more in fuel than he will get back in sales. And the combine is just one piece of the operation affected by diesel costs.
The U.S. Energy Information Administration said in its Short Term Energy Outlook in November that diesel prices were nearly 50% higher than they were a year earlier, and reserves were at the lowest level since 1951.
"Demand is returning back to where it was in 2019, and supply is literally producing a million barrels a day less than it was in 2019," said Rep. Frank Lucas, R-Okla., former chairman of the House Agriculture Committee.
Lucas said one of the challenges is that 5% of the refining capacity that was around to convert oil into diesel three years ago no longer exists.
"It's been converted to do biofuels, or it was antiquated older equipment, or it was determined to be cost-effective, when demand was down" to scale back refineries, Lucas said. "So we have 5% less refining capacity, but the refineries that are running are working harder than they have in 20-plus years.
"So as demand goes up … supply is restricted by how much we can grow," he said. "You can only get so much diesel out of a barrel of oil. It's just the nature."
5. The first day of the 118th Congress ended Tuesday without a new House speaker.
House Republican leader Kevin McCarthy failed to secure enough votes to become speaker of the House on three ballots Tuesday, heightening tumult around the new GOP majority. For the first time in a century, the House was unable to pick a speaker on the first vote.
Voting is expected to resume today, Jan. 4.
The speaker is a powerful role, in line behind the vice president to succeed the president should the commander in chief be incapacitated. But the more prominent authority the speaker wields is controlling the agenda and committee assignments that shape legislation in the lower chamber of Congress.
When Republicans took the majority in November's midterm elections,  McCarthy became the top contender for the speakership after GOP lawmakers elected to keep him last month as head of the caucus. But a faction of the party balked at giving him the support he would need to secure the position.
Rep. Andy Biggs, R-Ariz., challenged McCarthy for the powerful leadership role and earned 10 votes on the first ballot. Nine other lawmakers voted for "others." The 212 elected Democrats all voted for Rep. Hakeem Jeffries, leader of the House Democrats.
And those are 5 headlines, you don't want to miss this week.
Subscribe to Our Newsletters
BEEF Magazine is the source for beef production, management and market news.
You May Also Like
---