6 headlines with updates on activists, politicians & fake meats
6 headlines with updates on activists, politicians & fake meats
What's new in the world of anti-animal agricultural politicians, companies and activist organizations? Check out these headlines to learn more.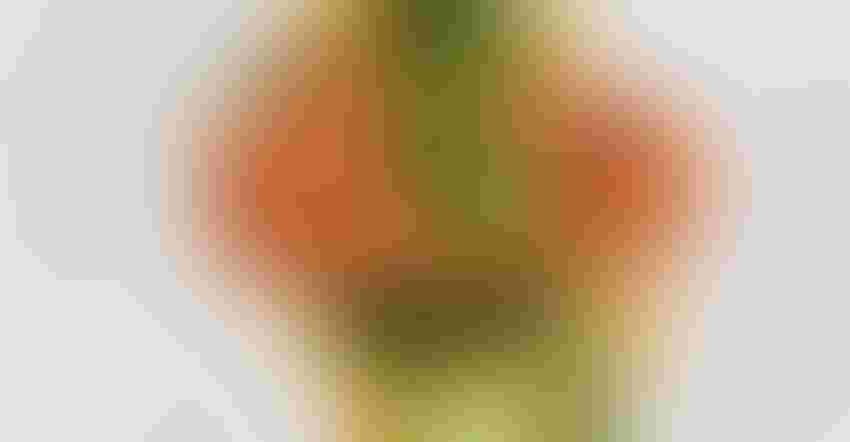 We spent the Labor Day weekend at the South Dakota State Fair, where happy campers enjoy seeing great-quality livestock, attending concerts and rodeos, sampling all the deep-fried foods and gathering freely in our still open-for-business state.
The event garnered plenty of media attention for going on as scheduled, and although it will be a few weeks before we know whether it was a "super-spreader" of COVID-19 or not, I for one am grateful that our Governor, Kristi Noem, is standing strong and allowing businesses and people make decisions freely, without government mandates.
While the hand-washing stations were more plentiful than regular years, the sights, sounds and experiences remained the same. Yet, one thing I noticed as we walked through the brightly lit concessions stands scattered between the dizzying carnival rides was this — there wasn't a fake meat vendor in sight.
I thought it was the "trendy," must-have food item? Maybe not in my state. As I pondered its absence, I did a search to see just how fake meat products are faring these days. Then, I started to wonder what animal rights extremist groups have been up to lately. Turns out, there's plenty going on despite a global shutdown due to this pandemic.
Check out these recent headlines on these imitation burger companies and let me know what you think.
1. "All the major fast food chains servings plant-based meat in 2020" by Dane Rivera for UPROXX
Rivera writes, "It's crazy to think that in just five years, the Beyond and Impossible Burgers have gone from mere eco-conscious curiosities to fast food menu staples as the two brands continue to fight for dominance in the American fast-food space."
2. "Alternative meat startup is hoping a 3D-printed steak to upend the meat industry" featured on Business Insider
According to the Business Insider, "It may look like Play-Doh. But it's actually a 3D-printed steak. It's made by the Israeli alternative-meat startup Redefine Meat, and the technology behind it is one of many contenders in today's sizzling-hot international race to capitalize on the growing faux-meat market.
"Redefine Meat isn't focusing on alternatives to ground beef or sausages, but whole-cut steaks — an area of the market that has yet to hit the mainstream."
3. "HSUS abandons another animal center" by Humane Watch
According to HumaneWatch, "Recently, news broke that HSUS has ceased funding the Fund for Animals Wildlife Center in Ramona, Calif. HSUS had operated the center since it merged with Fund for Animals 15 years ago. The center will now be run by the unaffiliated San Diego Humane Society."
4. "San Francisco passes resolution to reduce consumption of animal products" by Animal Ag Alliance
The Animal Ag Alliance reports, "The San Francisco Board of Supervisors voted to "significantly reduce the consumption of animal products in city jails and public hospitals" with jails reducing purchases of animal products by 50% in 2024 and public hospitals reducing animal product purchases by 15% in 2023. This initiative was largely pushed and supported by activists with Direct Action Everywhere."
5. "Colorado Gov. Polis appoints anti-livestock activists to boards that deal with farmers, ranchers" by Jeff Rice for the Sterling Journal-Advocate
Rice writes, "If Colorado Gov. Jared Polis had deliberately set out to alienate Colorado's fourth-largest industry, he couldn't have done a better job than he seems to have done unwittingly over the past two years.
"Colorado's urban-rural divide has long been a problem in the state's political arena, and it seems to be getting worse. Gov. Polis has filled state boards and commissions while seemingly ignoring the agricultural sector."
6. "Farm site security: Smile — you're on camera" by Loretta Sorensen for the Capital Journal
Sorensen writes, "Emerging technologies such as mapping and artificial intelligence potentially give trespassers and culprits remote access to rural farm sites. If use of these systems results in physical trespass, property and livestock owners can help protect themselves by using camera security systems to capture information and/or alert property owners to unusual activity any time of the day or night."
The opinions of Amanda Radke are not necessarily those of beefmagazine.com or Farm Progress.
Subscribe to Our Newsletters
BEEF Magazine is the source for beef production, management and market news.
You May Also Like
---