9 headlines reveal the highs and lows for fake meat marketers
9 headlines reveal the highs and lows for fake meat marketers
Get the latest scoop on emerging protein alternatives such as plant-based and petri-dish patties.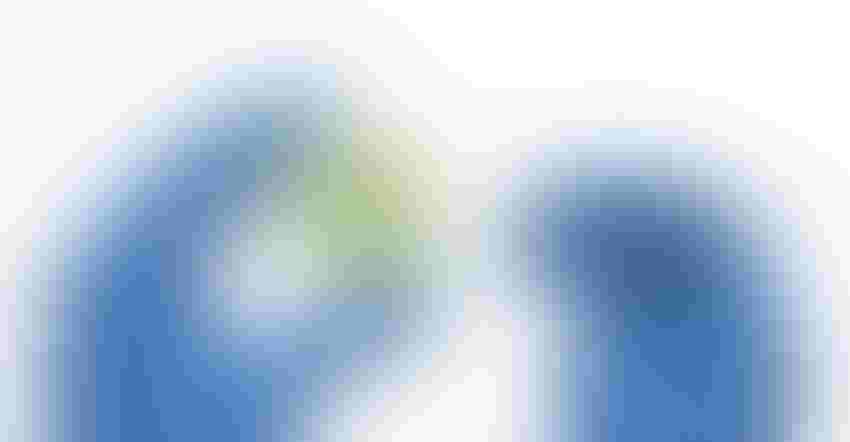 DanComaniciu / ThinkStock
In the next couple of days, the BEEF team including myself, Burt Rutherford and Alan Newport will be speaking at Husker Harvest Days. I plan to post updates from the show on BEEF's Facebook page, so I invite you to follow along on social media. And if you are at the show, stop by the Livestock Exhibitor Barn and say hello!
As I mentioned yesterday, I will be speaking about emerging alternative proteins and consumer trends. While I researching for my presentation, I came across some recent headlines that made for some interesting reading.
Here is a recap of the latest headlines surrounding plant-based and cell-cultured proteins that are dominating the news cycle these days:
1. "The 'eat less meat' movement is growing. Does it distort science?" by Lynne Curry for New Food Economy
Curry writes, "Plant-based fast food offerings, now on the menu at restaurants like Carl's Junior, White Castle, and, more recently, KFC, are luring meat eaters and venture capitalists alike. In the grocery store, Kellogg's MorningStar Farms, the oldest and largest U.S. plant-based brand, which sells 90 million pounds annually of fake chicken nuggets and breakfast sausages, is going vegan. Overall, the plant-based market is projected to reach $9.2 billion by 2023."
2. "Plant-based diets risk 'dumbing down' the next generation, nutritionist warns" by Nick McDermott for The Sun
Here is an excerpt: "Dr. Emma Derbyshire says a plant-based diet lacks choline — a key nutrient for mental development. It is mainly found in beef, eggs, dairy, fish and chicken.
"According to Derbyshire, studies suggest low levels in pregnancy can harm the fetus and raise the child's risk of memory and brainpower problems.
"Nutritionists also say nine in 10 adults are lacking in choline and that will worsen as more ditch meat and eggs."
3. "Analyst slaps sell rating on Beyond Meat, says plant-based meat market not as big as people think" by Maggie Fitzgerald for CNBC
According to the article, "D.A. Davidson initiated Beyond Meat with an underperforming rating and a $130 price target. The firm says the plant-based meat industry could end up smaller than the plant-based milk industry. Beyond Meat's stock was down 3.7% on Friday."
4. "Clean Meat" by Laura Cassiday for the American Oil Chemists' Society
Cassiday writes, "Even if the technological hurdles to clean meat commercialization are overcome, there is no guarantee that consumers will accept the products. Similar to genetically modified organisms (GMOs), clean meat may be considered by some to be 'unnatural' or a 'Frankenfood.' However, cultured meat proponents argue that current meat production systems are far from 'natural.'"
5. "The 'clean meat' industry has a dirty little secret" by Kat McGowan for Medium
McGowan says, "For the big promises of clean meat to come to fruition, meat eaters will need to be confident that these products are just as good and safe as what they've been eating all along. The formula to produce that confidence is still an unknown recipe."
6. "Food giants Tyson, Hormel, Kellogg's and Kroger all want bigger bite of fake-meat market" by Sarah Min for CBS News
"When you've got the largest meat companies in the world effectively reconstituting as protein companies, and launching plant-based meat products, that is transitional and is a huge boon for the entire plant-based meat market," said Bruce Friedrich, executive director at the Good Food Institute, which advocates for the plant-based food industry.
7. "Beyond Meat competitor Impossible Foods beefing up plant-based meat market in China" by Jeanette Settembre for FOX Business
Here is an excerpt: "Impossible Foods is taking on one of the world's biggest meat-eating markets: China. The California-based maker of plant-based meat wants to feed the growing demand for meat alternatives in China where water and land used for agriculture is becoming increasingly scarce, and the price of pork is skyrocketing, the company's chief executive told Reuters. Impossible Foods has already rolled out products in Hong Kong and Macau, and ships to 450 restaurants in Asia. Now, it wants to beef up its presence throughout China."
8. "2 Lessons In Inclusive Marketing From KFC And Burger King's Popular Launches Of Plant-Based 'Meat'" by Sonia Thompson for Forbes
Thompson writs, "KFC, Burger King, and many other restaurants knew their expertise wasn't plant-based food. But instead of just saying 'we don't have the capabilities to serve these customers,' they partnered with companies that did have that expertise. As a result, they were able to serve the market faster, and much more efficiently."
9. "Plant-based meat is officially mainstream" by Mike Pomranz for Food & Wine
According to the article, "Part of the mission statement of Impossible Foods — the plant-based brand behind the Impossible Burger — says the company believes in 'making meat using plants, so that we never have to use animals again.' It's a grandiose idea with an implication that isn't readily apparent. The goal of humans never using animals again isn't something that can be accomplished alone. To achieve it, Impossible Foods essentially needs other companies to get on board. And it's happening. A laundry list of big names is launching their own plant-based products. It's a lot of competition; it also might be a huge success."
As I recap these headlines and more in my Husker Harvest Days presentation on Sept. 10 and 11, the main message I want to stress to beef producers is this: We can handle the competition in the protein space. Our product tastes good and is nutritious to boot. We've got science on our side, and the incredible beef cow can do much more than a patty grown in a lab or a highly processed plant-based alternative.. Yet, we have a public relations problem, in not only promoting beef, but in making the cow cool again in the eyes of our consumers! Let's get to work.
The opinions of Amanda Radke are not necessarily those of beefmagazine.com or Farm Progress.
Subscribe to Our Newsletters
BEEF Magazine is the source for beef production, management and market news.
You May Also Like
---