Ag charities to support on Giving Tuesday
Ag charities to support on Giving Tuesday
On Giving Tuesday, spread some love and holiday cheer and consider supporting this list of agricultural charities and organizations.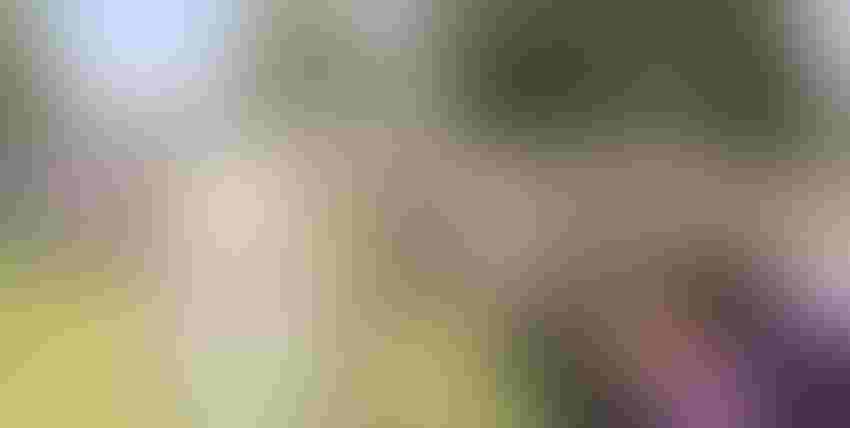 All American Beef Battalion
Retail marketing seems to dominate our social media feeds during Black Friday, Small Business Saturday and Cyber Monday; however, there's one special day that ushers in the holiday season (besides my birthday and Thanksgiving, of course) that I think is worth paying extra attention to — Giving Tuesday.
Each year, the Tuesday after Thanksgiving is earmarked to encouraging acts of kindness. This might mean visiting the elderly at a nursing home, donating much-needed meat, eggs and dairy to your local food pantry, volunteering as a mentor for at at-risk youth, paying it forward by buying someone's coffee behind you in the Starbucks line or being extra generous to your church or school.
While there are many ways to spread joy and kindness this Christmas season, I decided it might be helpful to compile a list of agriculturally-based organizations and charities who are doing good work and serving others.
I certainly have my own personal favorites, but in compiling this list, I decided to crowdsource, so I asked Facebook for help. Based on the recommendations, here is a list of organizations and foundations (in no particular order) that are representing the agricultural industry well.
1. All-American Beef Battalion
This organization needs no introduction as I write about them frequently. My friend, Bill Broadie, is a BEEF Trailblazer who has served more than 500,000 steaks to the troops since he started the Battalion in 2007.
2. Cowboys Who Care Foundation
Battling cancer is a scary ordeal, but can you imagine what it's like to be a kid facing such a terrible diagnosis? To give these kids the bravery and grit often found in cowboys and cowgirls, this foundation has teamed up with Resistol to create custom cowboy hats that are soft enough for kids going through chemo treatments to wear. These cowboys visit hospitals and encourage these kids to fight tough during such a challenging time in their young lives.
3. South Dakota Cattlemen's Foundation
Each year, this organization hosts the Prime Time Gala, raising money to stock up the state's food banks with beef.
In Sioux Falls, S.D., visitors to the Stockyards Ag Experience get to connect with agriculture and where their food comes from.
For many food insecure children, school breakfast and lunch may be their only decent meals throughout the week. Snack Pak 4 Kids gets nutrient-dense beef sticks in the hands of these kids to help fuel their evenings and weekends.
6. Hereford Youth Foundation of America
This foundation supports the next generation through scholarship, leadership and educational opportunities.
7. American Farm Bureau Foundation
The mission of this foundation is to build awareness, understanding and a positive public perception of agriculture through agricultural literacy programs.
This non-profit is an affiliate of the American Angus Associate and was established to support programs involving youth education and industry research.
The Feeding America network is the nation's largest domestic hunger-relief organization.
This organization works to educate the community on today's farming practices through outreach and advocacy programs in their rural communities.
Protect The Harvest was created to defend and preserve American freedoms and to support farmers, ranchers, outdoor enthusiasts, and animal owners.
12. Clinton County Juvenile Probation Bacon N Bits 4-H Club
In Ohio, the Clinton County Juvenile Probation Bacon N Bits 4-H Club provides youth who are currently serving non-violent probation the opportunity to be mentored while exhibiting livestock at the Clinton County Fair. This club provides an opportunity for at least 10 kids each year to have livestock and other projects.
13. Project H3LP
The Project H3LP! Lifemanship initiative is a simple, holistic process designed to help foster responsible development in all four aspects of life (Physical, Mental, Emotional and Spiritual) or "foundations". Lifemanship is the constant development and fine-tuning of the skills necessary for improving one's life. Project H3LP! has developed a five-step course in helping to learn and improve upon these skills.
Are there others you would add to this list? Let me know, and please share today's blog post to help encourage others to give back and support these agricultural foundations this Giving Tuesday. Thank you!
The opinions of Amanda Radke are not necessarily those of beefmagazine.com or Farm Progress.
Subscribe to Our Newsletters
BEEF Magazine is the source for beef production, management and market news.
You May Also Like
---