Cowboys Who Care Foundation gifts cowboy hats to kids with cancer
Cowboys Who Care Foundation gifts cowboy hats to kids with cancer
Here's your feel-good story for the week — the Cowboys Who Care Foundation putting smiles on the faces of kids with cancer with the gift of a customized cowboy hat.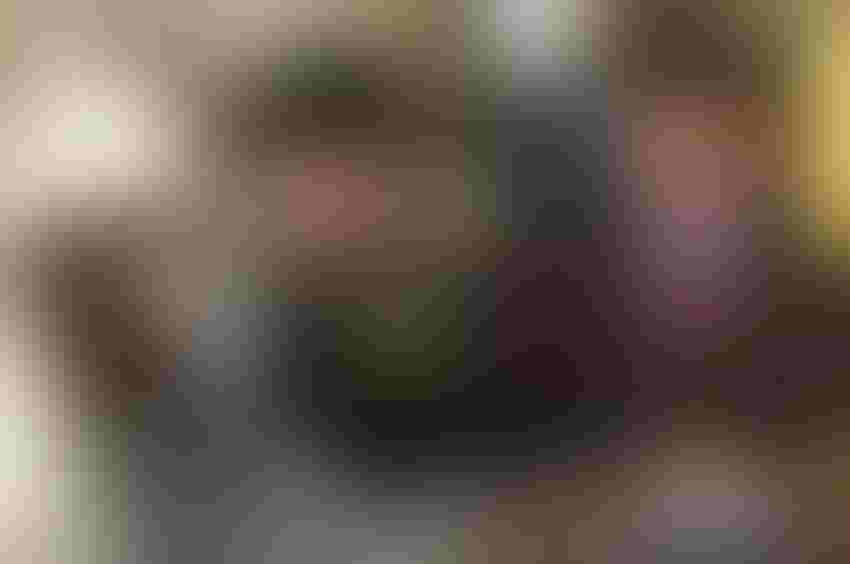 As a blogger for the beef industry, I sometimes feel the majority of my time is spent writing about the negative headlines, fear-mongering celebrities, anti-beef policies and plant-based warriors. And I'll admit it's a daunting and sometimes draining task to continually be working to keep the monkeys off our back.
However, once in a while I run across a feel-good story that gives a reprieve from all the negativity and reminds us about how incredible the people in our industry truly are.
The Cowboys Who Care Foundation is a 501 C-3 non-profit organization founded by comedian William Lee Martin (Cowboy Bill) and his wife, Michele. The organization provides cowboy hats to boys and girls with cancer and other life-threatening illnesses.
"The whole foundation started with one young girl named Ashley," said Cowboy Bill, who helped raise money to support her battle with cancer. "Ashley's story had such an impact on me. And when she bravely lost her battle in June 2011, I knew I wanted to help other kids like her.
"Then this last May, I searched on my computer, 'Kids with cancer – Images' and found all these pictures of kids with big, beautiful smiles and bald heads. And in the mirror, I could see my cowboy hat and it hit me, these kids need cowboy hats."
So far, the Cowboys Who Care Foundation has gifted 8,000 cowboy hats to kids with cancer. The organization averages 80 hats per hospital, and volunteers gift only new, authentic cowboy hats to these kids. Resistol was the first industry sponsor to come on board, donating thousands of customized hats to the cause.
"These are no ordinary cowboy and cowgirl hats," said Cowboy Bill. "Working with our friends at Resistol, we have developed a special COMFORT FIT liner. Often during this period of the kids' lives, scalp sensitivity issues can arise. That's why we put the special liner in most of the hats we give.​ Plus, we only give new hats! While we appreciate you wanting to give us your favorite old hat, we want to give the kids their own hat."
According to the foundation, 13,500 kids are diagnosed with pediatric cancer each year in the United States. Working with specialists in children's medical centers and hospitals to coordinate visits, volunteers shape every hat and hope to bring a smile to the faces of these kids who are facing unimaginable challenges.
What's more, by gifting authentic cowboy hats that will last, in 20-30 years, Cowboy Bill says he hopes these kids will look at their cowboy hats and be reminded of how they kicked cancer's butt and how strong they really are.
"It is our belief that there is nothing more precious than a child's smile," he added. "We have found that cowboy hats help create those beautiful smiles. It is our belief that a cowboy hat is still a symbol of bravery, honor and now with your help, compassion. These kids need cowboy hats. After all, what kid wants to wear a wig? What kid wouldn't want to wear a cowboy hat?"
After a recent hospital visit, one mother of a young boy fighting cancer said, "You will never know how much this meant to me and my son. He had been asking for a real cowboy hat for weeks, but with medical bills it was just not very high on our list of things to get.
"The idea that your organization cares enough to brighten the day of children who are in the hospital for treatment is amazing. My son dreads going in for treatment and many times will begin to cry as we exit the freeway. The gift of kindness he received that day was so much more than just a hat. That experience made that visit one that we both will remember fondly for years.
"Thank you so much for all that you do for children suffering with terrible illness. I pray that God blesses and empowers each of you and your organization to do this important work for years to come."
To support this organization or to make a memorial donation in honor of a kid who has battled cancer, click here.
If you know of a young person with cancer who could benefit from a special cowboy hat, the foundation now has a Request a Hat program. Send your request to Jerry Wolski at [email protected].
Give the foundation some love on Facebook by liking their page and sharing it with your friends. Click here to view the page.
I love the mission of this organization and the impact they are having on young people going through a rough time in their lives. God bless these cowboys and the important work they are doing to support kids with cancer.
The opinions of Amanda Radke are not necessarily those of beefmagazine.com or Farm Progress.
Subscribe to Our Newsletters
BEEF Magazine is the source for beef production, management and market news.
You May Also Like
---