NCBA To Oppose Ag Secretary's Beef Checkoff Proposal
NCBA To Oppose Ag Secretary's Beef Checkoff Proposal
USDA Secretary Vilsack plans to implement a supplemental beef checkoff program to run concurrently with the existing $1-per-head checkoff.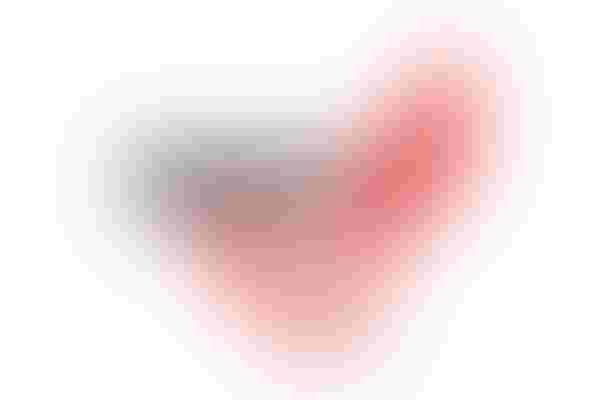 "If it ain't broke, don't fix it" was the message the National Cattlemen's Beef Association (NCBA) delivered in a news conference Friday, Oct. 3, regarding USDA Secretary Tom Vilsack's decision to initiate a new, different and separate beef checkoff program to the current $1-per-head beef checkoff.
According to Forrest Roberts, NCBA CEO, the USDA Secretary's proposed beef checkoff program would be organized under the 1996 Generic Commodity Promotion Act and would run concurrently with the $1-per-head checkoff, which was created by the 1985 Beef Act and Order.
However, Vilsack's timing perplexes NCBA, according to Roberts. For the past three years, the Beef Checkoff Enhancement Working Group, comprised of 11 ag organizations, has been working to improve the current beef checkoff, Roberts said.
"Over the past 11 months, there has been a series of three facilitated meetings where we looked at how do we set aside our differences and find ways to flex to all the needs of all the organizations so we could bring forth a solution to the challenge the Secretary gave us almost a year ago," he said. "The group worked very hard to achieve that outcome and over the course of the past 60 days, we were able to develop a memorandum of understanding (MoU) at a draft level."
According to Scott George, NCBA past president and NCBA representative on the working group, the 11 organizations are considering the draft MoU. "We are still waiting for all those organizations to get their input and come back," he said.
However, one organization decided to leave the working group over its differences in the language in the MoU and another group is opposed to the language, Roberts said. "From (Secretary Vilsack's) perspective, he felt the working group has not yet delivered a solution and therefore, because of the differences with some members of the working group, he was going to move forward with ideas of how to bring more resources into the beef industry through the creation of a new, separate and supplemental beef checkoff program," Roberts said.
The move baffles George, given that the majority of the groups in the Beef Checkoff Enhancement Working Group made some hard compromises to develop a MoU that most industry organizations could support. It also baffles many cattlemen, he said.
"Having participated in these meetings for three years, I was really surprised by the Secretary's announcement," George said. "As I've come home and started talking to other producers and explaining what he is proposing, they're shocked, quite honestly, and surprised."
Roberts concurs. "Today we see a program that has an almost 80% approval rating from beef producers. We see a program that was just measured in terms of an $11.20 return for every dollar invested," he said. "A lot of the feedback I have heard thus far is that it doesn't make any sense. Why not take the proposal that the group has been working on and bring that forward to a successful program?"

Can You Tell Profit When You See It?
Enter our 2014 BEEF Efficiency & Profit Contest & you could win $1,000 cash (indvidual) or $5,000 in Merial product (feedlot group). Enter here!
Meanwhile, George said the working group plans to move ahead in gaining approval for its MoU. And Bob McCan, current NCBA president, said NCBA policy directs the organization to oppose the Secretary's proposal.
"We have policy that was passed by our producer members and sent out in a mail-out ballot confirming that our members are not supportive of any enhancement to the checkoff program that is based on the 96 Generic Act," he said. "We feel the structure of the 1985 act, that has worked so well for us for so many years, is far superior for many, many reasons. So that is what we're basing our actions on going forward."
Other helpful BEEF resources:
Why The Cattle Market Is At A Critical Juncture
70 Photos Honor The Hardworking Cowboys On The Ranch
Cost Of Developing 2014 Heifer Calves Will Be Record High
Wolves Economic Bite On Cattle Goes Way Beyond Predation
8 Apps For Ranchers Recommended By Ranchers
3 Important Goals For Bunk Breaking Calves
Subscribe to Our Newsletters
BEEF Magazine is the source for beef production, management and market news.
You May Also Like
---