No clear signals on cattle herd expansion
No clear signals on cattle herd expansion
Livestock Outlook: Total inventory of cattle and calves in Iowa was down 5.2% from last year, according to NASS.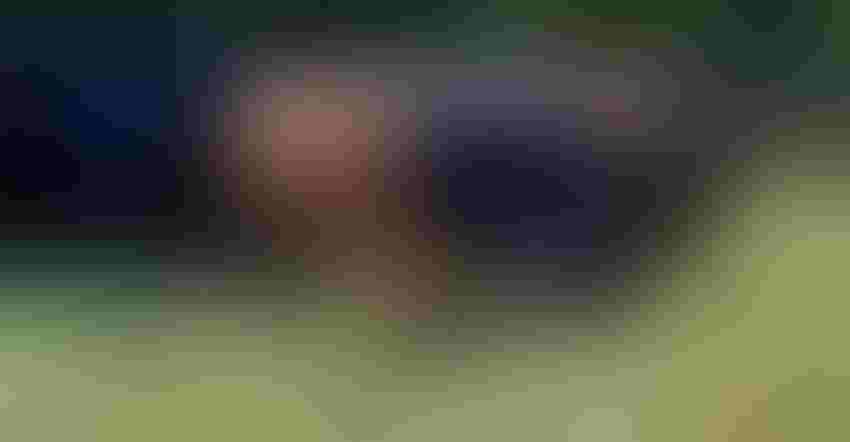 IOWA DIP: The beef cow inventory totaled 890,000 head, down 1.7% and the smallest since 2014.
Farm Progress
Cattle currently have some of the most stable inventories of the entire U.S. livestock sector. That's one conclusion from survey data that USDA's National Agricultural Statistics Service gathered from cattle owners for the annual cattle inventory report.
The 93.595 million head of all cattle and calves in the U.S. on Jan. 1 was down just 0.2% from a year ago. The beef cow inventory was 31.158 million head, down 0.6%. Milk cows, at 9.44 million head, were up 1%. The 35.136 million-head 2020 calf crop was down 1.3% from 2019 and smaller than expected. The smaller 2020 calf crop should tighten cattle and beef supplies in 2021's second half and into 2022.
The most curious national number was the 5.812 million head of beef replacement heifers. It was up fractionally from Jan. 1, 2020. Before the report, analysts expected the inventory of heifers held for beef cow replacement to decline between 0.8% and 3%, with an average of down 1.9%. Government payments likely played a significant role in negating negative returns in 2020, which could have impacted some production decisions.
Cow-calf producers face considerable drought and feed cost pressure, which could significantly dampen returns. Still, with higher calf prices expected, 2021 cow-calf returns should be positive.
Watch cow slaughter for clues
Heifer replacement numbers do not immediately change the trajectory of the beef cow herd, but they eventually do. Beef cow slaughter will be a metric to watch, especially following calving this spring. If producers send more beef cows to market while only having slightly more heifers to put back in the herd, this could lead to a smaller beef cow inventory as early as July, but more likely by January. The reverse could be true as well.
The extent producers are willing to hold heifers for breeding herd replacements versus sending them to feedlots will also dictate expansionary activity. Heifers sell at prices below steers for similar weights. But the January price spread was the narrowest it had been in four years. February has started off the same way. The tight steer-heifer price differential and current price levels could encourage cow-calf producers to sell heifers to feedlots, rather than retaining them as breeding herd replacements. Diverting heifers from cow herds to feedlots reduces the impact of declining supplies of feeder cattle outside feedlots.
Iowa counters national trends
The total inventory of cattle and calves in Iowa was 3.65 million head, down 5.2% from Jan. 1. The beef cow inventory totaled 890,000 head, down 1.7% and the smallest since 2014. Beef replacement heifers in Iowa totaled 155,000 head, up 6.9% year over year. The 2020 Iowa calf crop was 1.03 million head, 4.6% lower than in 2019.
The Iowa feeder supply is calculated at 1.03 million head, down 8%. This is the number of weaned feeder cattle being backgrounded plus nursing calves. It's a summation of the inventories of steers (over 500 pounds), other non-breeding heifers (over 500 pounds) and calves (under 500 pounds) and then subtracting the inventory of cattle on feed. This is the smallest Jan. 1 feeder cattle supply in Iowa since 2005. Cattle on feed in all Iowa feedlots totaled 1.17 million head, down 9.3%, also the smallest since 2005.
Cattle on feed in Iowa feedlots with a capacity of 1,000 or more head totaled 610,000 head on Jan. 1. This was down 9% from Jan. 1, 2020. Iowa feedlots with a capacity of less than 1,000 head had 560,000 head on feed, down 9.7%. Tight supplies of feeder cattle in and outside of feedlots may or may not continue. Feedlots have fixed costs. Managers may strive to keep pens full in order to spread fixed costs over more cattle. Doing so may lead to greater placements of lighter-weight cattle than the current feed cost situation would dictate.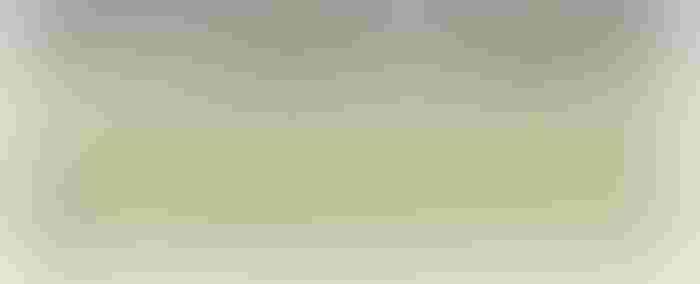 Family farms dominate Iowa beef industry
Family farms comprise 97% of all Iowa farms with cattle and calves and account for 93% of the cattle inventory according to the 2017 Census of Agriculture Farm Typology report, which was released Jan. 22 by USDA's National Agricultural Statistics Service. The report provides a wealth of information about the ownership, size and operational characteristics of farms, as well as their impact on the economy and communities. It also provides some useful benchmark statistics for producers.
The publication defines a "family farm" as "any farm where the majority of the business is owned by the producer and individuals related to the producer, including relatives who do not live in the producer's household." Further, USDA defines a farm as "any place from which $1,000 or more of agricultural products were produced and sold, or normally would have been sold, during a given year."
Family farms are classified based on gross cash farm income (GCFI), which includes:
farm producer's sales of crops and livestock

fees for delivering commodities under production contracts
Non-family farms are "any farm where the producer and persons related to the producer do not own a majority of the business." No size categories are offered for these operations.
Table 1 shows select data for Iowa cattle farms and inventories in 2017. More detailed data are contained in the report. Iowa has 14,090 family farms raising beef cows that have a GCFI less than $350,000. USDA considers these low-sales and moderate sales farms. Most of these farms are small, with 10,976 of them having fewer than 50 beef cows in inventory.
This means that 3,114, or 22%, of the small family farms had more than 50 beef cows in inventory and a GCFI less than $350,000. On the other hand, 254 of 930 Iowa beef cow farms that have less than 50 beef cows have a GCFI of $1 million or more. These are large-scale family farms, where beef is not the major enterprise.
Midsize family beef cow farms, or farms with a GCFI between $350,000 and $999,999, account for 19% of all Iowa beef cow farms and 32% of the beef cow inventory. Most of these farms are still relatively small with fewer than 100 beef cows. Non-family Iowa farms tend to be larger, averaging 92 beef cows per farm compared to a total average (family farms plus non-family farms) of 49 beef cows per farm.
GCFI is very crude measure of profitability because it ignores many items that go on the profit and loss statement. This may help explain some of the variability across cattle farm type and size. Year-to-year variation also is likely to occur. The bottom line: Producing beef, using resources efficiently and providing a quality of life takes farms of all sizes.
Schulz is an Extension economist at Iowa State University.
Subscribe to Our Newsletters
BEEF Magazine is the source for beef production, management and market news.
You May Also Like
---