On agricultural advocacy & cyberbullying
On agricultural advocacy & cyberbullying
Online trolls love to beat up on farmers and ranchers. Is advocacy worth the cost of hate mail and hurtful comments?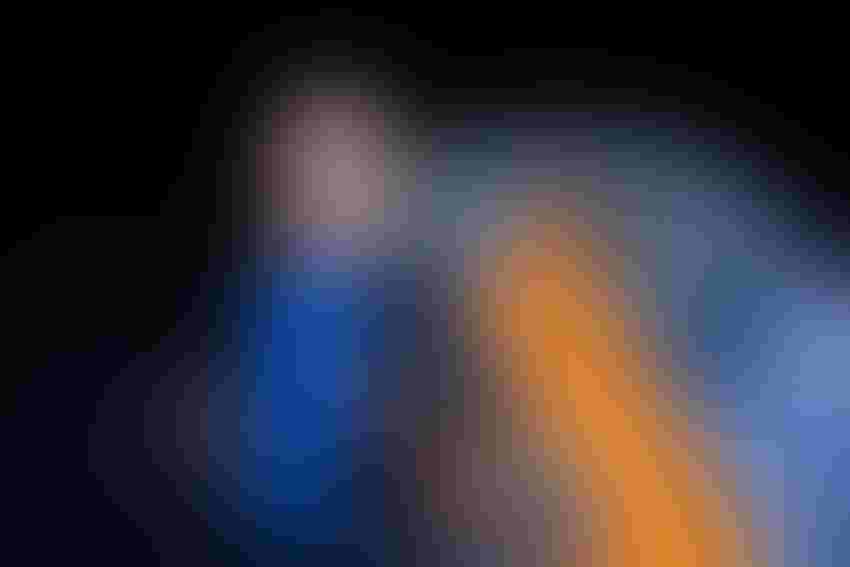 Agricultural advocacy often comes at a price. While it's an outstanding way to connect with consumers and have engaging conversations with the folks who buy our products, being transparent and open often leaves you vulnerable to personal attacks, ridicule, threats and cyberbullying.
I've been writing about and actively promoting beef since 2006. I started engaging with consumers as a National Beef Ambassador, and that experience launched my career as an agricultural journalist where I talk about beef production, nutrition, sustainability and other hot topics on a daily basis.
And you can bet that over the years, I've heard it all.
I will always remember the first negative comment I received on a YouTube video I posted. Forgive me for the graphic imagery, but this particular keyboard warrior threatened to send me through a packing plant floor, slit my throat and serve my fat carcass to an unsuspecting family.
Later, when I became a mom, several vegan activists found my account and said I should have my children taken away from me, that I was an unfit mother who killed animals for my own selfish profits. They accused me of feeding my children poor nutrition because I served them beef and basically said I would be guilty of raising kids with the blood of innocent animals on my hands.
Because of my involvement and support of 4-H and showing cattle over the years, I've had people attack me for eating a steer that was also a beloved, halter-broke animal. They've called me a callous, cold-blooded killer. They've said that youth in agricultural organizations promote violence, all while threatening to hurt me in their writings.
I've had people call me names, incite violence, invite others to chime in and the list goes on.
I don't write this to get your sympathy, but I will admit, that there are days these comments can really drag me down. Someone once told me you eventually earn enough callouses that the verbal injuries don't hurt so badly. Another person likened it to the fireworks show of our outrage society.
You see people tearing you apart, and you think, wow, that's a lot of noise and racket. And just as quickly as the onslaught begins, the fireworks show is over and they've moved on to their next victim.
These keyboard warriors have become very apparent in recent weeks as the Fair Oaks scandal broke. Just browse through the comments and notice the outraged folks who are so mad about the abuse done to a dairy animal, while in the same breath they are threatening to kill or hurt the Fair Oaks CEO and his family.
I believe in the power of social media being used as a platform to have healthy, constructive debates and conversations. However, it's gotten to a point where at times, it's toxic, hurtful, destructive, polarizing and dehumanizing.
And unfortunately, agriculturalists are often the brunt of these attacks.
I recently read an article titled, "Agricultural cyberbullying a growing problem; farmers concerned about online attacks," which was written by Amanda Stephenson for the Calgary Herald.
The article follows Sarah Schultz, a 36-year old nurse and farm wife who blogs under the name, Nurse Loves Farmer. I've followed her advocacy work over the years, and I have always admired her tenacity to take on tough subjects and bridge the gap between producers and consumers.
However, according to this article, she's had to set her efforts aside and stick to safer topics for now.
"I really backed away from agriculture stuff because my mental health was suffering a lot," Schultz said in her interview with the Calgary Herald. "I had physical symptoms of anxiety, it got to the point I was afraid to go on the computer to see what I was going to face that day. I just couldn't deal with the extra stress anymore."
Today, she still posts about what her family does on their farm every day, but she's cautious of the backlash she could receive from any controversial musings.
"What I can do is keep on explaining that I hold the same values as other people. I want food that's grown safely, I'm taking care of our natural resources, and I'm a mom too," she said.
So what's the take-home message for all of us in agriculture, who simply want to farm in peace? Well, we can't or shouldn't bow out altogether, but we don't have to take the daily beatings online either.
I have a policy of ignoring the haters. Someone once told me, "If you wrestle with pigs, you're going to get muddy." So I refuse to engage with those who clearly despise me and are just looking for a fight.
Instead, I focus on the 95% of folks who simply want to know more about where their food comes from and how it's produced. I choose to engage with those folks, and if necessary, I block the nasty commenters, because life is too short to take the verbal abuse from people who are coming from a place of hate.
My best advice is to lead with kindness and understanding, share your stories, post carefully and don't let the negatives outweigh the positives. And most importantly, if you see a brave producer being transparent and sharing their story online, take a minute to like and comment. You never know how that might help balance out the hate mail they may be receiving in their inbox.
The opinions of Amanda Radke are not necessarily those of beefmagazine.com or Farm Progress.
Subscribe to Our Newsletters
BEEF Magazine is the source for beef production, management and market news.
You May Also Like
---