3 ways consumers "shop their values"
3 ways consumers "shop their values"
A survey of 2,100 consumers in 25 American cities revealed consumers feel a lot of guilt when shopping. This presents an interesting opportunity for beef producers who are willing to evolve and meet the demands of these consumers.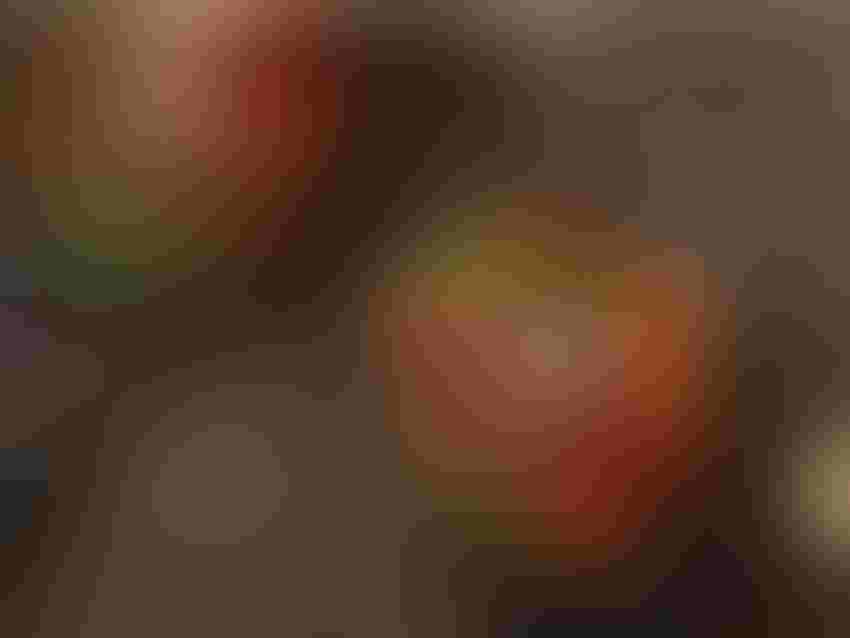 Our society likes to "vote with our dollars," and I do, too. I do my best to choose brands, companies, organizations, food labels and entertainment that aren't inherently against modern agriculture and farming and ranching families like my own.
I'm cognizant of my values when I shop, and today's consumer is no different. In the grocery store, many of today's consumers go beyond choosing for taste and price; they fill their carts with products that also reflect their personal beliefs and ethics.
A recent survey conducted by Crestline revealed the trends of America's shopping guilt as they struggle to "shop their values."
The survey asked 2,100 people in 25 cities across the United States about their buying habits.
According to Crestline, "Shopping can be tough these days. Buying a chicken sandwich at the drive-thru might mean supporting a company with political views you either applaud or abhor. Drinking bottled water from an island in the South Pacific could be harming ecosystems half a world away. Wearing certain athletic shoes might be viewed as either a statement against racism or unpatriotic if the brand endorses athletes who kneel during the national anthem. And what if the company that makes your favorite deodorant tests its products on animals?
"Trying to be an ethical consumer can be an emotional rollercoaster ride of feeling good when we support businesses that share our values, and guilty when we put convenience or price ahead of our beliefs. Most Americans understand that every time we fill our shopping carts, we're rewarding different types of corporate behavior. But with limited time and money — and sometimes few product options — it can be hard to shop your values."
Here are three take-home messages from the survey, which could be helpful to the beef industry in better serving our customers:
1. Do consumers care?
Crestline says yes. According to the report, "Our survey found that 68.3% of Americans want to use their power as consumers to support companies that share their social, political, and environmental values. Only 9.4% are uninterested in the ethics of companies they buy from."
2. Which issues matter most to consumers?
Crestline reports, "As the variety of specialty labels and health claims has grown — giving us 'feel-good' options for everything from coffee to dog shampoo — Americans have had to start prioritizing. We asked people about 11 common product claims. Surprisingly, 'organic' was the least important label for consumers. 'Non-toxic' was the most important."
Ranking these 11 product claims from most important to least, here is the list: non-toxic, cruelty-free, antibiotic/hormone-free, no artificial ingredients, free-range/cage-free, locally sourced, small business/locally owned, fair trade, made in the U.S., non-GMO and organic.
3. How do consumers feel about voting with their buying decisions?
According to the report, "Without a doubt, shopping has become more complicated over the past generation. But most Americans are OK with that. When presented with the statement, 'Shopping has become too complicated; there are too many choices,' fewer than a third (31.2%) of our respondents agreed.
"Most people said they regularly pay up to 10% more for goods that are ethically produced, better for the environment, or made by a company that shares their values. When asked what their primary motivation was for paying extra, 37% said 'it makes me feel good' and 63% said 'I believe it makes a difference.'
"Most consumers have also boycotted businesses because of behavior they disapprove of. The most common reasons for boycotts were harming the environment or treating employees unfairly."
The full survey results, which expand further into consumer perceptions on food labeling claims, production methods and more, can be read here.
For me, the take-home message is some of these consumer perceptions may be misguided, but the customer is always right. So we can either bury our head in the sand about societal demands, or we can seize the opportunity to provide what our customer wants.
So many lament that the beef industry production model is broken. Perhaps there is some truth to that, but maybe we are not seeing what lies in front of us — our consumers are saying they will willingly pay a premium for products that meet their ethics and personal values.
They want more of our product and have the disposable income to buy it! Therein lies the opportunity for profit, so why aren't more taking advantage of it?
Check out this study and get to know who your customer really and truly is. They want to know more about animal welfare, environmental sustainability and antibiotic use. They care a little bit less about country of origin or organic. They really despise companies that mistreat animals or people. And they are eager to support producers who are doing it right.
Are you ready to be that producer? Are you willing to evolve and adapt to meet the ever-changing consumer? It's certainly something to think about.
The opinions of Amanda Radke are not necessarily those of beefmagazine.com or Farm Progress.
Subscribe to Our Newsletters
BEEF Magazine is the source for beef production, management and market news.
You May Also Like
---