"Build back better" our food supply without meat? Hard pass.
"Build back better" our food supply without meat? Hard pass.
Food experts push to solve climate change by changing consumer habits and shifting menus to vegetarian-based meals.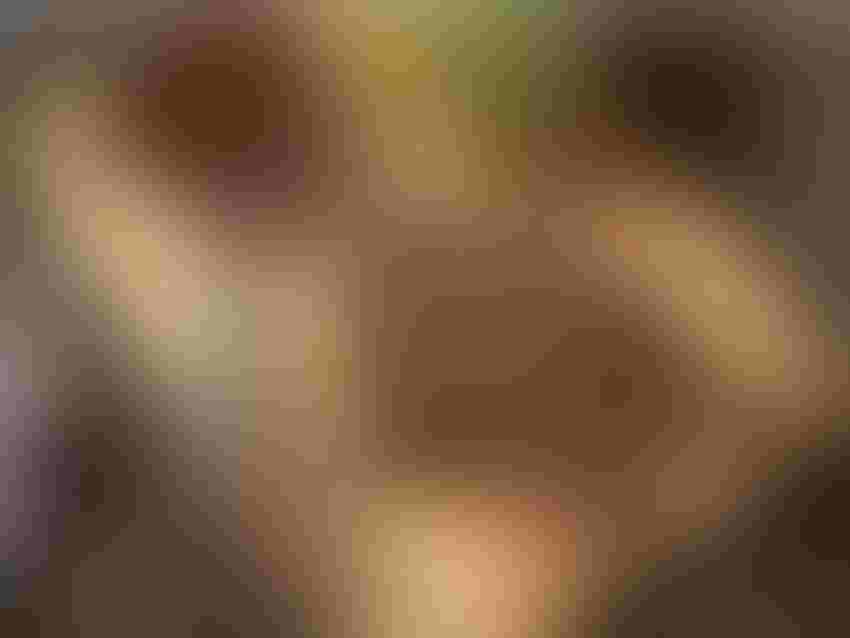 Folks, if 2020 has taught us one thing it's that special interest groups, politicians and media conglomerates truly believe the mantra, "Never waste a crisis."
We are seeing all kinds of ugly things play out since the coronavirus hit the United States, and I believe the rollercoaster is just getting started. Buckle up and prepare for impact.
Now I naively thought that at a time when we are losing lives to a novel virus that is impacting the entire world, the focus would remain on human health, public safety and providing food, medical supplies and other necessities to people around the world.
Let's face it, the disparities are great in this country and around the world. Lockdowns are disproportionately hurting the poor who may be laid off, unable to work, unable to send their kids to school or daycare and are struggling to make ends meet and put food on the table.
I don't know why I'm shocked, but it's always jarring to see how activist groups manipulate people's emotions and prey on their fears during an actual crisis situation where families are being dramatically impacted emotionally, physically and economically.
A recent virtual event called, "SHIFT20," hosted by the Institute of Food Technologists, did exactly that. With a focus on pushing consumers toward plant-based diets, the "experts" who presented placed a load of guilt, shame and burden on the poor in our country.
In an article written by Elizabeth Crawford for Food Navigator-USA.com titled, "SHIFT20: 3 ways to 'build back better, a food system damaged by social inequality and coronavirus," she says, "We see how some groups are using the coronavirus crisis as a way to sound the alarm bell on climate change and further stress those living in poverty to make dietary changes that impact them in negative ways."
"What COVID is showing is that people who are poor, people who have underlying health conditions…are the people who are going to suffer the most," said Tara Garnett, Environmental Change Institute at the University of Oxford and contributor to the EAT Lancet Report (yes, the report that suggested we slash our meat consumption by 90%).
Garnett said that it's because of these inequalities we are living with during this pandemic that also gives us the opportunity to "rethink things and actually see what we can do to not have business as usual. And the food system is a great place to start."
Playing on U.S. residential candidate Joe Biden's campaign catchphrase, "Build Back Better," these folks believe we should build a better food system without meat involved.
Groups like Eat the Change and DefaultVeg are looking at ways to drive this change forward. One way is to encourage convention centers hosting events to default all meals to vegetarian, and attendees would have to request to opt in with a meat option.
They also want to push for greater transparency, which is ironic in light of the fake meat marketing strategies which are 100% confusing and misleading to consumers. They hope to create this transparency with blockchain technology and "tools to reveal inefficiencies" or to measure the environmental costs of growing a crop.
Listen, I'm not against sustainability efforts that improve the land and create new revenue opportunities for producers. What I am against is mandates, initiatives or measures directed from virtue-signaling companies, corporations, organizations, politicians or celebrities, which typically seem to have sinister underlying motives while hurting the very people and planet they claim to care about.
Things of this ilk tend to use more resources, produce less food, create more burdensome regulations on producers, raise the cost of food and hurt those living in poverty who are food insecure. It's elitist, controlling and a narrative that needs to be countered with factual information about animal welfare, the environment, nutrition and using our natural resources to feed the world.
We've got a great story in the beef industry, but the popular narrative is decidedly and firmly against us. I know I say this often, but we need strong, persistent, firm and factual voices who consistently share these stories on social media. We are in a battle for our freedom to farm and ranch, to manage our lands as we see fit, to own livestock and to choose the foods that best fit our dietary needs and our family preferences.
If you enjoy beef now and want to continue to enjoy beef in the future, it's time to ring the alarm bells and call out these elitists who use fear, guilt, shame and pressure to change the dietary habits of the food insecure in order to push their plant-based agendas onto the world.
Oh, and please, if you feel like spreading charity, kindness and nutrition locally in your community — consider donating meat, dairy and eggs to your local food pantry. These folks need so much more than a bag of rice or a head of lettuce. Thank you for doing your part to make this world a better place and to help those critically in need who are suffering greatly due to this global pandemic.
The opinions of Amanda Radke are not necessarily those of beefmagazine.com or Farm Progress.
Subscribe to Our Newsletters
BEEF Magazine is the source for beef production, management and market news.
You May Also Like
---