2019 National Beef Advocacy Team gets to work
2019 National Beef Advocacy Team gets to work
Collegiate advocates travel the country to promote the beef industry and learn from industry leaders.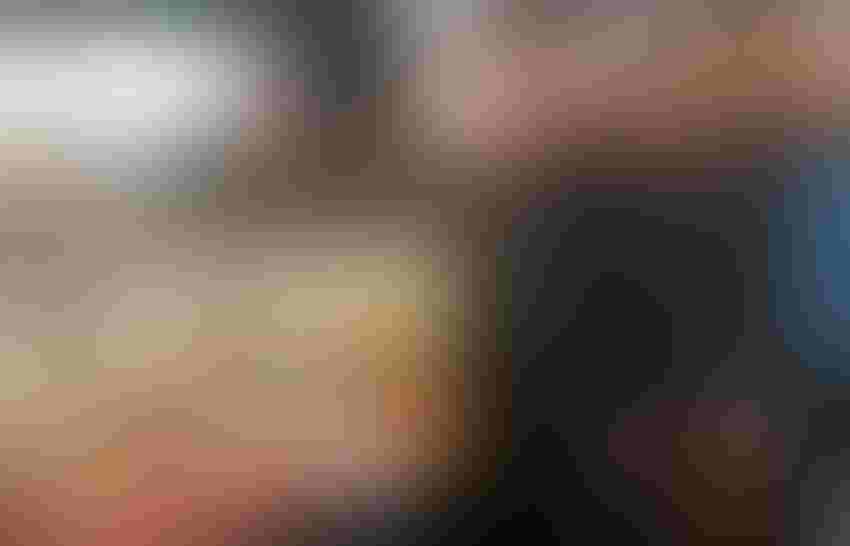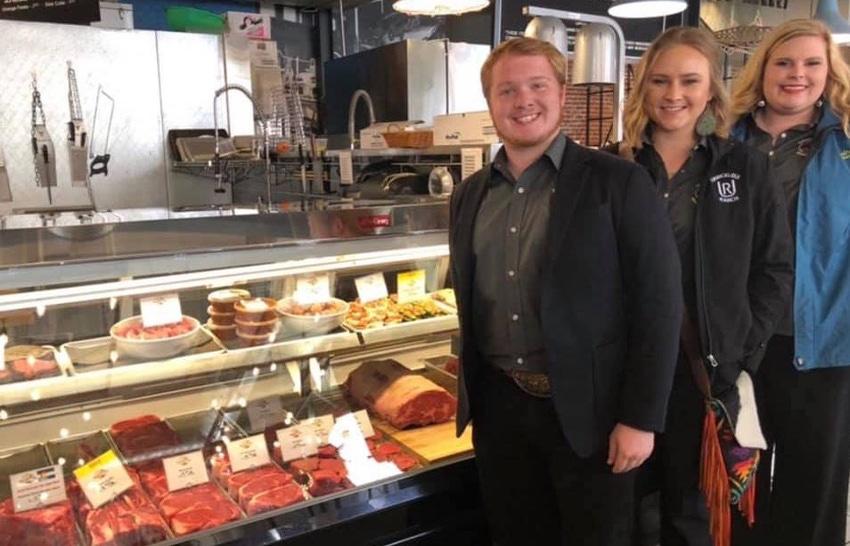 National Beef Advocacy Program
As lab meats and plant-based proteins enter the marketplace, promoting traditional beef with our consumers is more important now than ever before.
Our great-tasting and beloved product can stand the competition; however, it's always a good idea to remind our customers why beef is the perfect protein choice for everything from busy weeknight meals to big milestone celebrations.
Our industry is in good hands with the 2019 National Beef Advocacy Team. Similar to the National Beef Ambassador Program which I was part of in 2007, these collegiate advocates are on a mission to share their passion for beef across the country.
Announced in January during the 2019 Cattle Industry Convention, the NBA team has three members: Ryan Beany, a junior animal science student at the University of Florida; Tyler Schuster, a junior ag services and development student at Tarleton State University; and Valeriana Urricelqui, a senior agriculture science and education student at California State University, Chico.
The team is overseen by Sierra Jepsen, who serves in the role of program coordinator. Jepson was on the 2014 National Beef Ambassador team and currently works at the University of Wyoming as an assistant lecturer, meat judging coach and program coordinator for the Cowboy Branded Meats program.
So far in 2019, the team has been busy traveling across the country promoting beef and learning from industry leaders.
In March, the team kicked things off with a Western Beef Industry Tour. Staring in Colorado, the team visited CattleFax, where they learned about market forecasting for the beef industry and how these industry experts provide timely information to assist the nation's beef producers.
From there, they headed to the National Cattlemen's Beef Association (NCBA) office, where they fine-tuned their beef advocacy skills.
Next, the team met with the Red Angus Association and the United States Meat Export Federation.
Then Sarah Bohnenkamp, a millennial coach and former project manager for the program, offered coaching tips for goal setting, utilizing their strengths and being effective leaders in the industry.
Finally, the team toured JBS and Five Rivers Feedyard. They wrapped up the three-day tour with Greeley Hat Works.
"Greeley Hat Works is a continued supporter of young agriculturalists and has graciously donated a custom-made cowboy hat to each member of the 2019 Beef Advocacy Team," says Jepsen.
I was disappointed when the National Beef Ambassador Program lost its funding a few years after I served in that role. The investment in young people who have a passion for the beef industry should not be overlooked. I believe by scouting young talent and nurturing that talent through leadership and mentorship opportunities that the industry is rewarded 10-fold by what these ambassadors will go on to do.
When I think of some of the outstanding young professionals who are making their mark on the beef industry, it's rewarding to know that many of them previously served as National Beef Ambassadors.
That's why I'm so pleased to see the program revamped and rebooted for the next generation of young people to participate in. I hope the 2019 team has an enriching and rewarding experience. I know they will serve us well as they travel the country promoting beef, and in turn, I hope they find new and exciting opportunities for themselves to explore along the way.
The National Collegiate Beef Advocacy Program is supported by the American National Cattlewomen, Inc. For more information about the program, visit www.ANCW.org or email Jepsen at [email protected].
Follow "Collegiate Beef Advocates" on Facebook to keep updated on the team's advocacy efforts.
The opinions of Amanda Radke are not necessarily those of beefmagazine.com or Farm Progress.
Subscribe to Our Newsletters
BEEF Magazine is the source for beef production, management and market news.
You May Also Like
---