A few minutes with Erin Borror: Uncertain future of American agriculture
A few minutes with Erin Borror: Uncertain future of American agriculture
USMEF has long been on the front lines of international ag trade and Borror is uniquely positioned to be 'up close and personal' when it comes to the finer points of the economic impact of tariffs.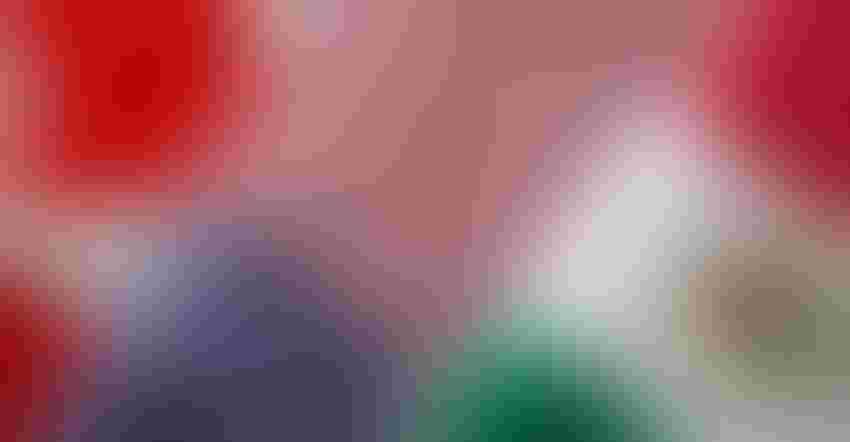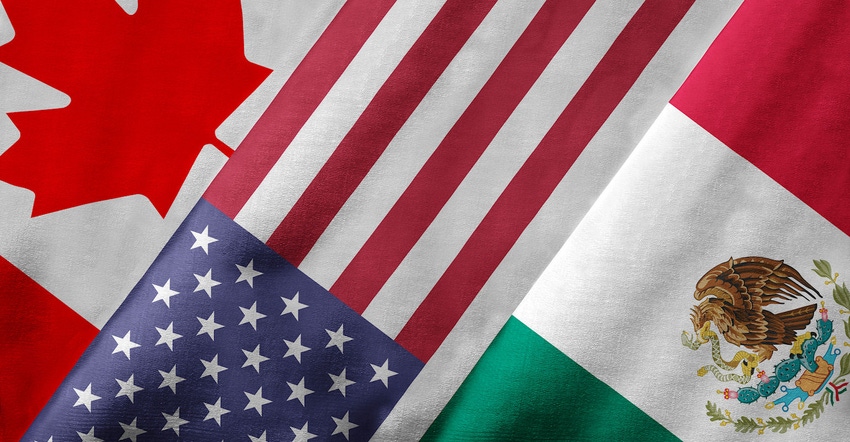 Erin Borror is the U.S. Meat Export Federation's economist. She serves an organization that has spent decades building up a substantial amount of America's meat industry trade with partners around the world. You can understand the concern they have over the very recent international upheavals caused by Trump's tariffs, as well as his closure of the Trans-Pacific Partnership (TPP) and his wounding of the North American Free Trade Agreement (NAFTA). 
Recent NAFTA talks with Mexico, though, are starting to look closer to 'besame mucho' than the once dueling pistols at 20 paces. If not in the kiss and make up stage, there does seem to be a cautious shaking of hands. Trading agricultural products covered by the agreement was in danger of ending until the Trump administration withdrew some of its harsher demands, bringing the two nations closer to a mutually beneficial deal.
Talks with Canada, one of our largest ag trading partners, have been stalled for weeks with no change in sight. Signaling continued trouble with the U.S. position, Canadian Foreign Minister Chrystia Freeland refused to answer reporters' questions when she left a cabinet meeting in Nanaimo, B.C.
Recent rumors suggest talks with China, non-existent after the two started firing Howitzer-like economic threats at each other in early June, might be soon be revived. European trade relations are still in the gesturing from afar stage and a few of those gestures are exceptionally rude.
Could there be hope on the not-so-distant horizon? That pesky little "trust' thing still has to be considered on all three fronts. After all the huffing and puffing is done, what will be left of it?
USMEF knows better than anyone how important trust is in building reliable trade partnerships. It was the theme of the World Meat Congress (WMC) they co-hosted with the International Meat Secretariat in Dallas just during the final few days of May. Announcing the event earlier this year, USMEF CEO Emeritus Philip Seng noted that the conference, entitled Trusting in Trade "presents an opportunity to highlight the essential role international trade plays in the growth and viability of the global red meat industry."
The end of May date of the WMC, though, was unfortunately timed to coincide with the Trump Administration's initial declaration of punitive tariffs, setting off a rapidly escalating trade war. It was a point/counterpoint, tit-for-tat battle among long-time trading partners that took only a few days to reach the multi-billion dollar level and create serious disruptions in international supply chains.
Trust - something that had been earned by years of hard work and conscientiously meeting personal commitments - had been broken in one quick stroke of the presidential pen. It was lost and old friends began scrambling to find new partners to help repair broken supply chains before critical damage could be done. The ag industry worried that trust couldn't be rebuilt before it takes a hard-to-withstand hit.
It seemed like a natural conversation to have with USMEF. The organization has always been on the front lines of international ag trade and Borror is uniquely positioned to be 'up close and personal' when it comes to the finer points of the economic impact of tariffs. 
Q. Erin, when Trump took office in 2017, one of the first orders of his day was to walk away from the Trans-Pacific Partnership. A year-and-a-half later, the full extent of the repercussions are being felt. The European Union and Japan recently signing a comprehensive economic partnership agreement and the new, revised 11-member Comprehensive & Progressive Trans-Pacific Partnership is moving toward a new deal that excludes the U. S. Your organization, USMEF, is assessing the impact on U. S. beef.
You've said Australia already has a significant tariff advantage in Japan through a previously signed bilateral trade agreement, but this gap will widen under the new TPP. In addition, beef from Canada, New Zealand and Mexico will also enjoy more favorable market access in Japan. While I know putting an exact dollar figure on those losses is difficult, could you be more precise? Maybe suggest a minimum and maximum number for Japan as well as the rest of the TPP partners?
A. Japan is the largest market for U.S. beef exports but duties on U.S. beef exports to Japan are the highest of any major U.S. market and therefore Japan holds even more growth potential if those duties can be reduced as was agreed in TPP. Since the U.S. is no longer part of TPP, U.S. beef is facing lost opportunities in Japan as well as being at a competitive disadvantage as all of our competitors benefit from tariff reductions.
The combination means we expect an erosion in U. S. market share and annual losses of about $550 million within five years (2023) increasing to $1.2 billion by 2028. For more information: http://www.usmef.org/usmef-assesses-potential-pork-and-beef-industry-losses-due-to-japans-preferential-trade-agreements.
Q. Trump has said he's anxious to establish one-on-one trading agreements. He sees them as inherently better deals than those established with larger trading blocs such as TPP and NAFTA. Are there any deals in the offing that offer hope for increased trade in beef, pork or poultry? 
A. U.S. agriculture, and red meat specifically, are reliant on exports for growth and carcass optimization/profitability. With our major competitors moving forward on trade agreements it is essential that the U.S. also works to expand export opportunities. We are hopeful that the recent and planned September meetings between USTR Lighthizer and Japan's Economy Minister Motegi will lead to further engagement.
There also is optimism around the NAFTA negotiations where our interests are mostly defensive but agreement is needed to remove the retaliatory duties on U.S. pork related to the Section 232 steel and aluminum tariffs. Thus reaching an agreement as soon as possible would provide a significant boost to the market by returning pork to the normal duty-free access conditions.
And most recently, planned talks with China at Treasury this week and potential meetings between President Trump and Xi in November, around the APEC and G-20 meetings have added optimism on the China front, even as the U.S. is set to move ahead with the next tranche of retaliatory duties against $16 billion worth of Chinese imports on Aug 23, and hearings are underway on the proposed $200 billion list.   
Q. When leading agricultural groups learned that NAFTA was on the table again and the conversations between the three long-time trading partners became contentious, their message was straight out of a medical doctor's oath, "First, do no harm." They wanted assurances that the long and mutually profitable trade in ag products wasn't irreparably damaged. Has harm already been done? 
A. Business is built on relationships and stability. The threat of the U.S. pulling out of NAFTA introduced risk followed by the implementation of Section 232 steel and aluminum tariffs which resulted in trade barriers to U.S. red meat: 20% tariffs on U.S. pork to Mexico and 10% tariffs on processed U.S. beef to Canada.
Harm has been done as costs have been imposed on U.S. exports which has directly resulted in a drop in U.S. prices, especially for hams and pork variety meats, which are the top export items to both Mexico and China. The longer-term damage is even more concerning. U.S. trading partners now question the reliability of the U.S. and have been forced to diversify suppliers wherever possible. This is especially the case with Mexico where the U.S. is the dominant supplier of pork and beef.
Mexico introduced a duty-free 350,000 mt pork quota in an effort to encourage imports from non-U.S. suppliers, such as the EU. Although the volumes have been somewhat limited thus far, business relationships are being built and European pork will gain a bigger presence in the Mexican market, especially as the coming implementation of the modernized Mexico-EU FTA will permanently eliminate duties on EU pork exports to Mexico.  
Q. I was one of the reporters in the World Meat Congress (WMC) audience on that remarkable morning when trade officials were scheduled to speak on 'trust in trade.' NAFTA was supposed to be a hot topic but the panel was upstaged a few minutes before they took their seats when the Trump Administration announced that beginning June 1, steel and aluminum imports from Canada, Mexico and the European Union will be subject to higher tariffs.
Both Mexico and Canada quickly announced their intention to impose countermeasures. Just a few days ago, a similar trade war between the U.S. and China, the world's two largest economies, heated up with multi-billion dollar tariffs aimed at selected targets. The Chinese seemed determined to inflict the most political pain on Trump by targeting American agriculture. How should we react? 
A. I cannot say how we should react but there is no question that U.S. agriculture must have access to the international markets and we are talking about the largest markets for U.S. agriculture: Canada, China, Mexico and Japan. The damage that is being done is long-term as our customers look to alternative suppliers.
Companies are global and will invest in new markets where they see opportunities to build production, exports, further processing, whatever is needed in their supply chain. The U.S. is blessed with tremendous natural resource advantages as well as infrastructure and is therefore a leading global supplier of agricultural products, including beef and pork. But from soybeans to red meat, our trading partners have been forced to diversify. Hopefully agreements can be reached in the very near term, ending the tariff escalation and restoring certainty to our trading partners and U.S. agriculture.  
Q. At the WMC, Jesus Zorrilla, agriculture minister- counsellor at the European Union delegation to the U.S., said, "Only two years ago, the trade priority of the European Union was a trade agreement with the U.S. But now we are in discussions with Indonesia and we have signed an agreement with Vietnam. In addition to Korea, where the EU has a free trade agreement in place, and Japan, we are also in discussions with the Philippines, so in that region we see great opportunity. Also in our agreements with more competitive meat-producing countries like Canada and Mexico, we will partially open our market and that will bring competition. It will increase cooperation and we will have very solid relations with those countries."
Is he is saying the EU does not need the U.S. as a trading partner? That the EU is active and willing to find other partners to replace business lost with the U.S.? 
A. The U.S. is the EU's largest agricultural export market. They benefit from the relatively low tariffs charged on imports into the U.S. In this sense, the U.S. has a lot to gain from a trade agreement with the EU as we could export a lot more beef and pork to the EU, with reduction in their duties on other trade barriers. Hopefully something will materialize from the Trump-Juncker agreement last month.
At the same time, the EU is a fierce competitor to U.S. red meat in markets around the world, and they will soon have advantages in Japan and Vietnam when those agreements are implemented. They have also modernized their FTA with Mexico and as noted above are getting a jump start in Mexico's pork market. Through their various agreements the EU also works to implement things like geographic indications and SPS requirements which could also put U.S. meat at a further disadvantage.
Q. Final question: If American recalcitrance continues, it seems fairly certain that investment money in agriculture will flow to other countries. Could we be seeing the beginnings of a major change in the centers of world agriculture production? Could places like Brazil, Australia and the Black Sea region become much larger players? 
A. That is indeed the concern. The U.S. leads the world in efficient agricultural production and this must continue in order to meet the growing global demand for high-quality food and especially protein. Looked at another way, U.S. farmers and ranchers have benefited from and should continue to benefit from rising incomes around the world, and thus a growing taste for high-quality U.S. beef and pork. There is tremendous potential to do more business, and record-breaking U.S. red meat exports in the first half of this year show that the fundamentals are strong
Subscribe to Our Newsletters
BEEF Magazine is the source for beef production, management and market news.
You May Also Like
---