Adventures at the county fair
Adventures at the county fair
As we head into county fair season, this BEEF vet columnists remembers his greatest fair adventure.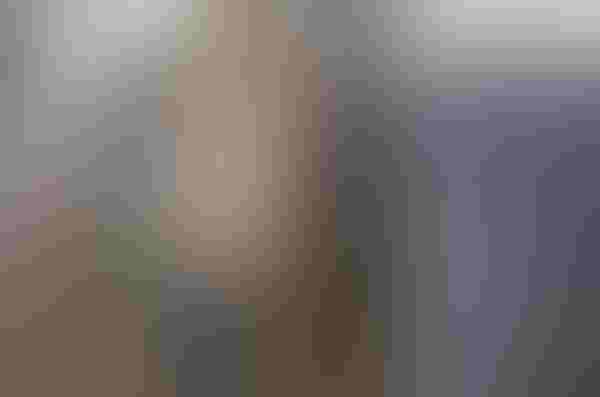 As we hit the peak of county fair season, I am reminded of the great times I had growing up and showing livestock. Kids can learn so much from raising livestock. I showed cattle and horses.
The most memorable event I had showing livestock came when I was about 11 years old. I had a Shetland-cross pony named Silver. He had 2 speeds: 1) walk, and 2) bank-robbery-get-away-gallop.
He also had no stop. The quickest way to get him to stop was to just let him run at a stationary object — a barn, for instance — and he would run full speed, and then stop dead in his tracks with his nose about an inch away from the object. I think the guy who invented airbags for cars got the idea from watching me and ol' Silver come to a stop.
Even though he was a pony, Silver could outrun a lot of horses. We used him around the farm moving cattle, heat detecting, etc. A cow horse he was not — but we rode our horses a lot, so I knew all his tricks. With his speed, I thought I could really mop up in the barrels and pole bending at the county fair. But stopping wasn't Silver's only problem — when he was at top speed, he didn't turn very well, either.
We were entered in several events. We didn't last long in the egg race. I thought we might do well in the barrels, but our turns were either way too wide or we knocked the barrel down.
I was bound and determined to do well in something, and pole bending was our last chance.
With my teeth gritted, Silver and I shot into the arena. I was leaning so far forward that the saddle horn was stabbing me in the chest. I had a tight grip on each rein, each of my hands about 4 inches off the bit. I was gonna muscle this rocket through those poles!
We busted it to the far end of the poles. I cranked him around with my left hand, and we started the weaving pattern.
Silver didn't slow down a step. Pull right, pull left, all the way to the other end of the poles. I cranked him around and headed back.
I hit the second pole with my knee, but I was leaning so far forward that it hit me in the shoulder and popped right back up! We finished out the pattern, and I cranked him around and headed for the arena gate!
With all the adrenaline, I didn't realize until too late that the arena gate was open! We shot out of that arena into the parking lot like Silver's tail was on fire!
Our trailer and our other horses were off to the left, but dead ahead was a parked car with a lady sitting in it, enjoying the 4-H horse show. No problem — that car was my stationary object.
As we approached the car at top speed, I could see the lady getting nervous. I remember thinking, "She has nothing to worry about — I got this."
I sat up and began to shift my weight back to absorb the inevitable sudden stop. Silver charged right to the car and … cut left to go to the trailer!
I came out of the saddle and landed fully on my chest on the hood — and did not stop sliding until I was looking over the roof! I rolled off the car and looked at the lady inside. She had a shocked look on her face.
I pulled one of her windshield wipers out of my pocket and handed it to her, then walked over to the trailer and tied Silver up.
Got first place!
Sjeklocha, DVM, is operations manager of animal health and welfare for Cattle Empire LLC of Satanta, Kan. He can be reached at [email protected].
Subscribe to Our Newsletters
BEEF Magazine is the source for beef production, management and market news.
You May Also Like
---