Beef Checkoff Continues To Be A Game-Changer
Beef Checkoff Continues To Be A Game-Changer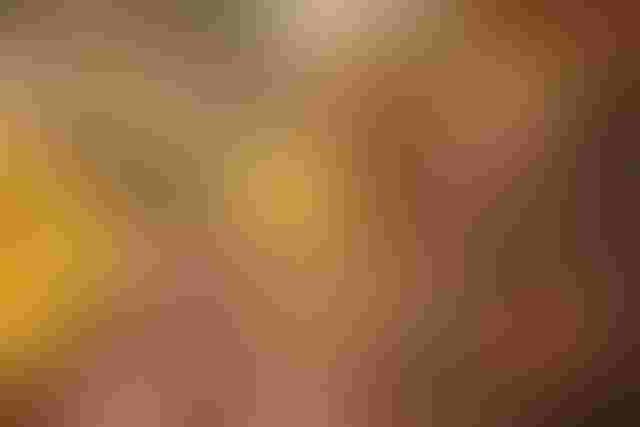 <p>consumer shopping for beef</p>
Did you know you can defrost a pound of ground beef in the microwave in less than 5 minutes? Or that there are five more cuts from the chuck that have the potential to be just as successful as the Flat Iron steak?
Those are just two of many examples of the beef checkoff at work, helping everyone in the beef marketing chain, and especially consumers, keep beef front and center. I had a chance to tour the checkoff's beef culinary center and visit with folks from NCBA's Beef Innovations Group, which is funded by checkoff dollars. And the experience left me more convinced than ever that the beef checkoff, through its contractors like NCBA, is the best investment that cattle producers have ever made in the long-term success and sustainability of this great business.
Full disclosure—This is not a new idea for me. I was just beginning my career in this business when the work that led to the 1985 Beef Promotion Act and Order got underway. As the PR guy for the Texas Cattle Feeders Association, I was neck-deep in doing my very small part to help get the referendum passed. I'm proud that it did.
Now, coming up on 30 years later, I'm more proud than ever at how the beef checkoff has changed, adapted and continues to do many great things for the producers who invest their dollars. Let's look at the two examples I gave above.
Microwaves have been around for a long time. The first ones came out when I was just a kid and, chronologically speaking anyway, that was a long time ago. However, just in the past year, the inquisitive folks with the Beef Innovations Group set out to see if they could figure out a better, faster way for time-starved people to defrost that package of ground beef they threw in the freezer.
And they did. Check it out here. 
Depending on whose numbers you want to use, anywhere from 50% to 60% of all the beef consumed in America is ground beef. Shoppers now (and even in the past, hearkening back to when we had small kids at home) are really, really busy. They want to get a meal on the table in 30 minutes or less.  Being able to defrost a pound of ground beef in less than 5 minutes is, quite simply, a game changer for the beef industry.
New beef cuts. Remember back in the late 1990s when the beef checkoff embarked on a comprehensive analysis of all the muscles in the beef carcass? That research analyzed 39 muscles in the chuck and round, out of the more than 100 muscles in the carcass, and that research yielded big successes like the Flat Iron steak and the petite tender. In fact, more than 71 million pounds of flat Iron steaks were sold last year at a higher price than the muscle would have generated had it been ground, yet at a price point that provided a lot of value to consumers.
That muscle profiling work continues to pay off for producers. According to Bridget Wasser, executive director, meat science and technology at NCBA, there are five other cuts that come from the chuck that have the potential to do just as well in foodservice and retail as the Flat Iron. They are the Denver steak, Sierra steak, chuck eye steaks, country-style ribs and America's beef roast.  "We have interest in those (from both foodservice and retail) and are focusing education efforts on those. So yes, they have a future and there's interest," she told me.
Given the success of the Flat Iron, which she calls a "10-year overnight success," it will take time for those cuts to fully find their way to a restaurant menu or retail meat case. However, the grocery store we shop at already offers chuck eye steaks and country-style ribs. Just not consistently. But given the success of the Flat Iron, there's a good chance that more of them will, I think.
That, folks, given the success of the Flat Iron in helping beef and cattle values, is quite simply huge.
We have a lot about this business that we can fuss about. The beef checkoff shouldn't be one of them. Period.
You might also like:
NEW Photo Gallery: Home Is Where You Hang Your Hat
3 Steps To Negotiating A Great Cow Lease
5 Consultants Explore The Future Of The Cattle Business
Anne Burkholder, The Feedyard Foodie, Is BEEF Magazines 2014 Trailblazer
Subscribe to Our Newsletters
BEEF Magazine is the source for beef production, management and market news.
You May Also Like
---