BIF Names Commercial, Seedstock Award Winners
BIF Names Commercial, Seedstock Award Winners
The Beef Improvement Federation (BIF) bestowed two of its most prestigious awards last week during its meeting in Houston.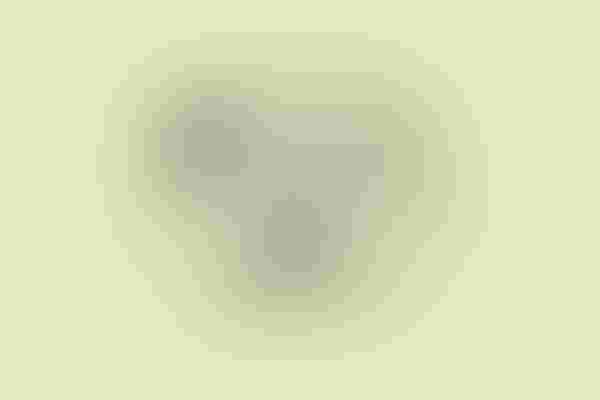 The eye of the master may fatten the calf, but some serious pencil pushing and keyboard pounding doesn't hurt either. Indeed, when the art and the science of cattle breeding come together, some truly great things happen.
For many years, the Beef Improvement Federation (BIF) has honored commercial and seedstock producers who use performance and genetic tools to not only improve their own cattle, but set an example for the rest of the industry. This year's winners, while coming from a truly exceptional field of nominees, were no exception to the high standards of excellence the BIF Commercial and Seedstock awards have come to epitomize. The awards were presented last week during BIF's annual meeting in Houston, TX.
The award for Commercial Producer of the Year went to Maddux Cattle Co. of Wauneta, NE. Owned and managed by Jack and John Maddux, it's a cow-calf and yearling operation in southwest Nebraska that was homesteaded by the Maddux family in 1886.
Today, the ranch encompasses 40,000 acres of owned and leased land that runs 2,500 mother cows and 5,000 yearlings. The ranch has around 1,800 irrigated and 600 dryland farming acres, the rest being native Sandhills grass.
Replacement heifers and cows are bred to calve in April and May. Pairs summer on native range, calves are weaned in the early fall and wintered in backgrounding facilities or winter-grazed with distillers grains. Steers and heifers are marketed off grass each August as 900-lb. yearlings.
After weaning, cows are winter-grazed on leased cornstalks from November through mid-March. In this system, the cowherd has 12-month grazing with no hay or supplement fed to the mature cows. Some strategic protein supplementation is used for first-calf heifers precalving and prebreeding.
The cowherd is a maternal composite of Red Angus, Tarentaise, Red Poll, South Devon and Devon. Breed selection and cow size is aligned with year-round grazing in a low-input system.
The BIF Seedstock award went to V8 Ranch, Boling, TX. V8 is a registered Brahman and Shorthorn operation established in 1944. In 1971, Sloan and Mollie Williams purchased the ranch. As a hands-on, working family ranch, it has been worked and managed by the Williams family ever since. Today, three generations of the family are working together for the combined goals of success.
The ranch operates in a four-county area on 5,000 acres of owned and leased land along the Texas Gulf Coast. The purebred Brahman herd consists of 300 breeding-age females with a large emphasis on embryo transfer. The Brahman herd is primarily a closed herd, with a focus on line-breeding exceptional cow families. The purebred Shorthorn herd consists of 30 breeding-age females.
In addition, they run a commercial herd of 1,400 females that are part of their Brahman F1 program. Brahman-influenced females are used in a three-breed rotation bred to Angus and Hereford bulls to create Brahman F1s. The offspring are then bred to Charolais and Angus bulls in a terminal program.
For more, go to www.bifconference.com and www.beefimprovement.org.
Subscribe to Our Newsletters
BEEF Magazine is the source for beef production, management and market news.
You May Also Like
---