Building links along the food chain
Building links along the food chain
Consumers want more beef, but they also want to know the source and sustainability of their food supply. Are we up to the challenge?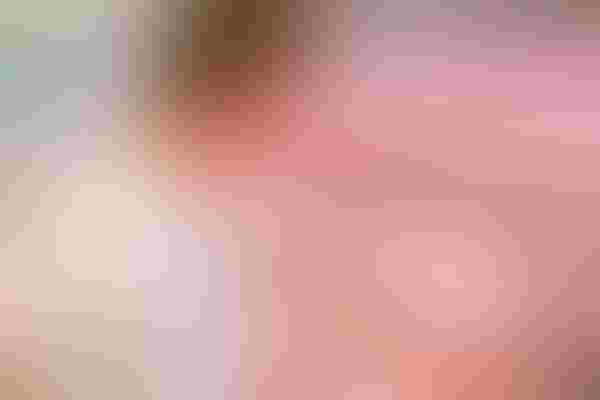 Cathy Yeulet / ThinkStock
"Meat matters to retailers and foodservice because meat matters to the consumer," says Molly McAdams, previous vice-president with HEB Grocery Company in San Antonio, Texas and co-founder of 0m3, a retail advisor. Meat is valuable in the eyes of retailers, she explained, because of what meat means to a retailers' business and their bottom line.
McAdams spoke during the Animal Agricultural Alliance's Annual Convention, hosted virtually May 7-8, 2020.
Research shows 43% of a store's sales are from fresh categories. Taking a deeper dive into the profile of meat shoppers within this fresh category, data reveal a meat consumer is a higher frequency shopper. Meat consumers consistently purchase more than just meat when they visit a retail grocery store compared to a non-meat shopper, impacting product sales throughout the store, and bumping up total sales for the retailer.
"You want a shopper that shows up, shows up frequently, and when they buy, they buy a lot," says McAdams. "That is the meat shopper."
Looking at the foodservice side of the food chain, meat makes a difference for businesses across the food chain. Beef burgers are the number one sandwich ordered in restaurants. Therefore, as the consumers begin to shift their mindset toward sustainability and ask questions about how meat is produced, retailers and foodservice leaders will be listening.
Consumer focus on sustainability in relation to animal agriculture appears to be two-fold – what is the impact on the environment and what is the impact on animal welfare. The good news is, McAdams reports that 49% of consumers believe that if done properly, animal agriculture does not have a negative impact on the environment, demonstrating nearly half of consumers have a level of confidence towards food production.
But, slightly more than half, 55%, of all consumers from the research shared by McAdams, believe brands should provide meat source and how the animal is raised. This presents a continual challenge to the industry to provide more information on where food comes from.
However, McAdams, a meat retail and protein industry expert and rancher, sees this as a positive for retailers, because it shows to them that consumers want to engage with the business where they purchase their beef. Consumers increasingly are asking for the story behind the food, making consumers feel more connected to the products they purchase. "The retailer needs to focus on how to deliver the story, carry products with a story, and communicate this effectively to the consumer."
The challenge this presents to the livestock community is their limited connection with the retailer and foodservice. Regular interaction and direct discussions between those who produce the food and those who sell the product is not a predominant part of the current model. Thus, McAdams challenges producers to find ways to build a relationship with those entities who are closer to the consumer, so the story can be told.
Sustainability is a component of the story consumers want to hear. It is important producers share their message to those on the front line of the food chain because the economic, environmental, and social sustainability of rural communities depends on animal agriculture and its ability to thrive.
B. Lynn Gordon is a freelance writer from Sioux Falls, S.D.
Subscribe to Our Newsletters
BEEF Magazine is the source for beef production, management and market news.
You May Also Like
---