BullPEN app: Simplification was key
BullPEN app: Simplification was key
With the BullPEN app, cattlemen can locate find bulls for sale through auction or private treaty.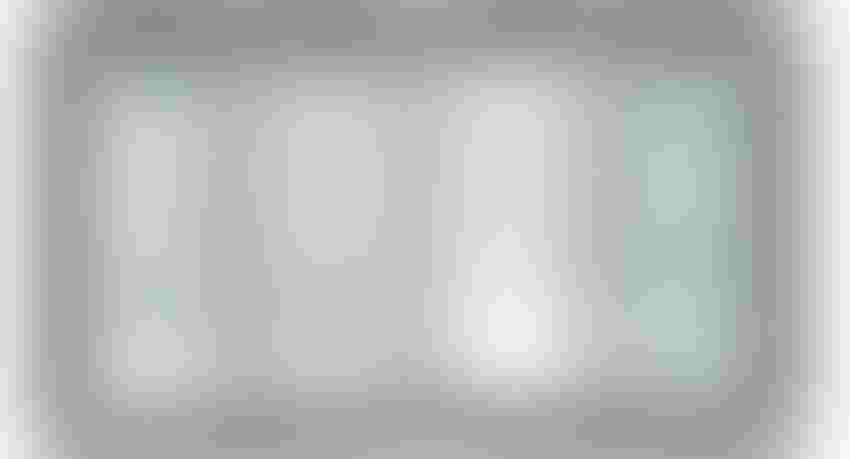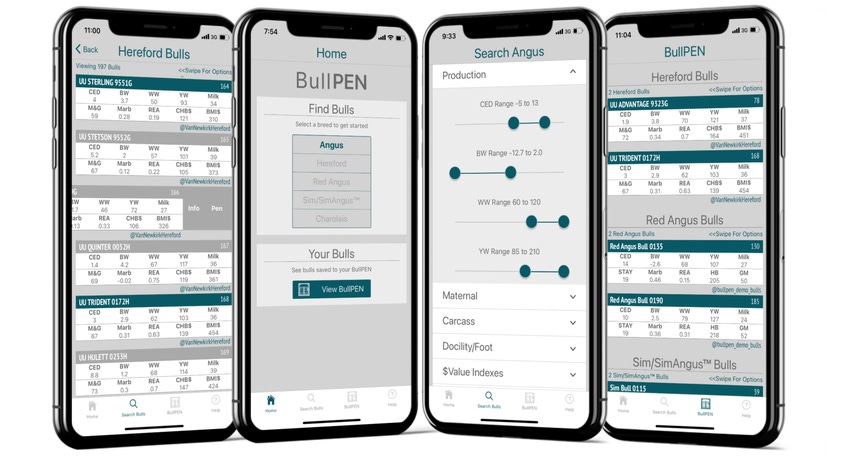 Some say necessity is the mother of invention. That may be true for the new phone app, BullPEN. It is an to make multi-trait selection easier for cattlemen.
Glenda Burgess says she knew there had to be an easier way for cattlemen to research bulls than a spreadsheet. Burgess and her husband's family operate a cow-calf operation in the Nebraska Sandhills. She said she knew her husband wouldn't use a computer and the spreadsheets on a smartphone just didn't work because of the size. So she set off to come up with a plan.
"It's been an interesting journey. I feel we should always be teaching ourselves something new," she says.
Burgess would put her two children to bed and then work on the app. She even taught herself how to write computer code using resources she found online. The process took her one year to develop a product to test.
 "I've wanted an app like BullPEN since 2017. When nothing came, I decided to stop dreaming and start trying. I taught myself software coding in the evenings and with a load of research and persistence: BullPEN was born," says Burgess.
Data collection. Seedstock producers collect the data and send it in a spreadsheet then she codes it and inputs it into the BullPEN app. Then cattlemen can set ranges and search for bulls that match their needs.
Burgess said the family's operation sets EPD ranges that will work for their herd. Other users can save the bulls they are interested in and save them for sale day then they can utilize the information at their fingertips.
With the BullPEN app, cattlemen can locate find bulls for sale through auction or private treaty by setting EPD ranges, location, or a breeder handle (similar to social media handles). A quick press or swipe of the results either saves preferred bulls to the BullPEN or brings up the complete bull profile along with sale details, breeder contact info and links to the video catalog if available. 
Burgess says the goal is to put all the info at the fingertips of the producer whenever they need it in a clean, uncluttered, easy to use and read format. Simplification was key in the development. 
Mobile app. Being a mobile app, BullPEN provides faster access to data and smoother user interface paired with the convenience, mobility, and the personalization of saving bulls that is hard to do on the web. People can also use BullPEN when they see the bulls in person or go to the sale. Quickly looking up eye-catching bulls on the spot is a bonus.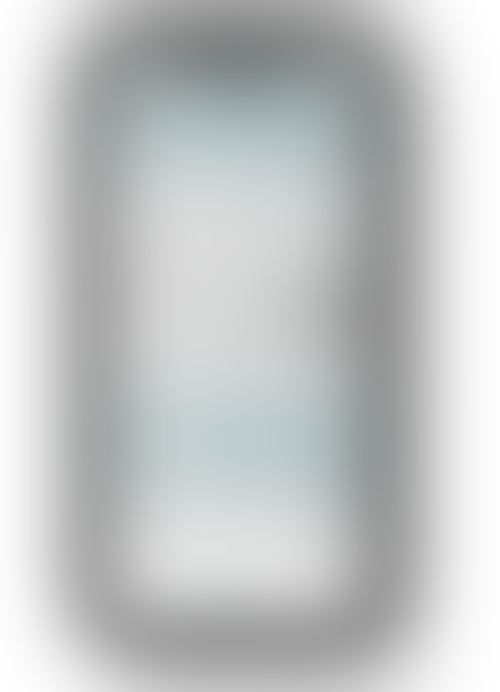 For seedstock producers, bulls can be listed for $1 per head by contacting BullPEN with their sale information then emailing bull data in a spreadsheet. Five breeds (Angus, Hereford, Red Angus, Simmental/Sim Angus, and Charolais) are currently supported in the app with hopes to expand to more breeds in the future. 
The app is free and ready-to-go on download with no ads, no user accounts, no in-app purchases, and doesn't track your location or share your bull selection data. It can be downloaded from Google Play or Apple App stores. You can also download and find out more information at www.getpenned.com or contact the developer by emailing [email protected].
Subscribe to Our Newsletters
BEEF Magazine is the source for beef production, management and market news.
You May Also Like
---