Calf management tips for cold weather
Calf management tips for cold weather
Calves' calorie intake must keep pace with energy requirements.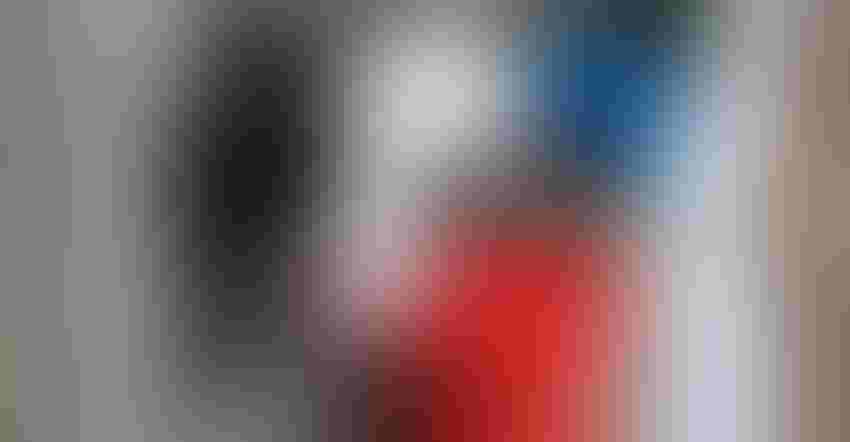 KEEP A CLOSE EYE: Take regular weight and height measurements to make sure calves are hitting growth benchmarks.
Calf management impacts a heifer's survival and future success in the milking herd. Calves' nutrition and health needs become increasingly important as the temperature drops. Follow these management tips to help set a successful foundation for your herd.
Maintain energy requirements
Make sure calves' calorie intake keeps pace with energy requirements. Ensure calves receive adequate nutrition with the following tips:
• Feed calves enough colostrum within two hours of birth, followed by another feeding eight hours later, to help provide them with the necessary level of protective antibodies to achieve successful immunoglobulin transfer. Colostrum intake should amount to 10% of a calf's body weight. Holstein newborns require about four quarts per feeding.
• Provide enough calories and protein based on weight, size and climate. Feed a balanced starter in addition to either milk replacer or pasteurized whole milk. Ensure milk replacer is mixed properly and that milk is fed at the same time for each feeding to help achieve a consistent diet.
• Increase milk feeding from two meals per day to three during cold weather.
• Encourage starter intake by offering small amounts of fresh starter each day beginning at two to three days of life.
• Offer fresh water after each feeding to drive starter intake.
• Take regular weight and height measurements to make sure calves are hitting growth benchmarks.
Monitor calves for respiratory disease.
Cold temperatures can put extra stress on calves' immune systems. Bovine respiratory disease (BRD) is one of the leading causes of dairy calf mortality. This means it is important to make the following a priority:
• Vaccinate with a respiratory vaccine at birth to help calves build strong immunity against respiratory disease-causing pathogens.
• Provide draft-free ventilation that allows for fresh air exchange.
• Watch for BRD symptoms by performing daily health assessments using the Calf Health Scoring Criteria developed by Dr. Sheila McGuirk and the University of Wisconsin-Madison School of Veterinary Medicine. Monitor calves daily for droopy ears, nasal discharge and eye drainage.
Keep calves warm
In addition to ensuring adequate nutrition and monitoring calf health, keep calves warm and comfortable:
• Dry off newborns with a clean towel or a calf warmer before moving them outdoors.
• Provide fresh, warm water after every milk feeding.
• Maintain clean, dry bedding daily that is deep enough for calves to nest into.
• Dress calves with calf blankets and coats. And don't forget their ears.
Consult with your veterinarian and nutritionist for additional opportunities to help keep calves healthy in cold weather.
Source: Greg Edwards, DVM, Dairy Technical Services, Zoetis
Subscribe to Our Newsletters
BEEF Magazine is the source for beef production, management and market news.
You May Also Like
---