China imposes additional tariffs on U.S. pork imports; adds beef as a potential target
China imposes additional tariffs on U.S. pork imports; adds beef as a potential target
China fires back at U.S., restricts pork trade among 128 items.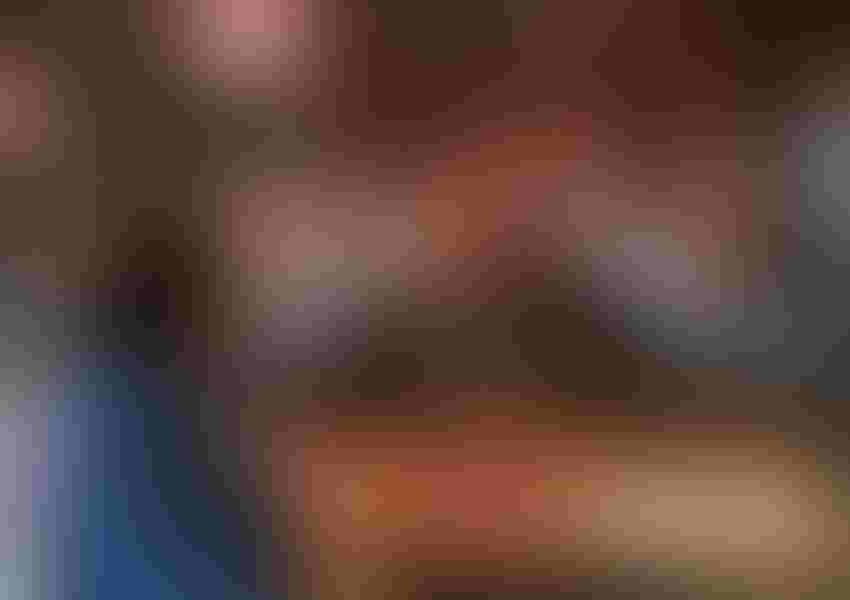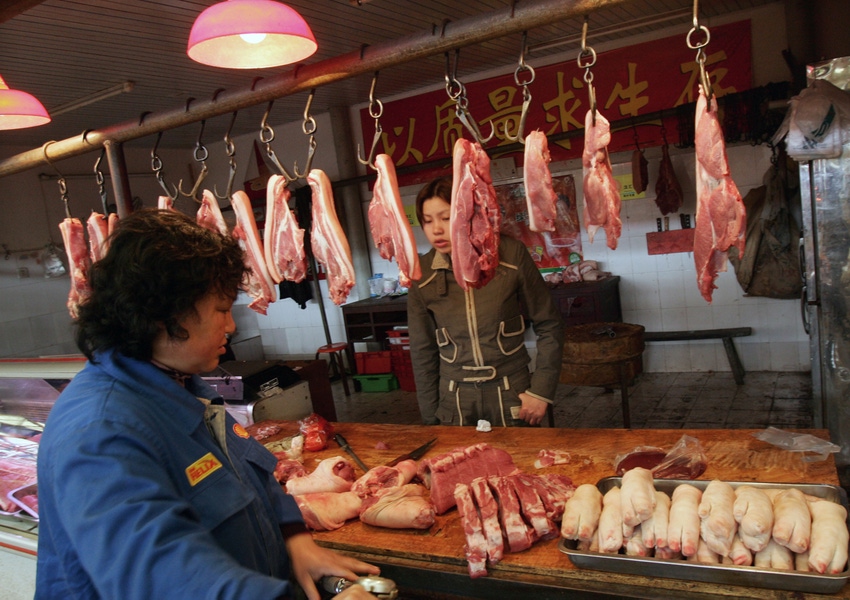 WUHAN, CHINA - MARCH 11: (CHINA OUT) A customer buys pork at a market on March 11, 2008 in Wuhan of Hubei Province, China.
Photo by China Photos/Getty Images
UPDATE
On April 4, the Chinese government announced a proposal to levy retaliatory tariffs of 25% on China's imports of agricultural and food products from the United States, including U.S. beef.
Here's a statement from U.S. Meat Export Federation (USMEF) President and CEO Dan Halstrom:
China is a promising market for U.S. beef, and, since the June 2017 reopening, the U.S. industry has made an exceptional effort to provide customers with high-quality beef at an affordable price. This is not an easy task, due to our 13-year absence from the market and China's beef import requirements.
Over the past nine months, interest in U.S. beef has steadily gained momentum in China and our customer base has grown. But if an additional import tariff is imposed on U.S. beef, these constructive business relationships, and opportunities for further growth, will be put at risk. USMEF is hopeful that this trade dispute can be resolved without China introducing additional obstacles for U.S. beef.
In the second half of 2017, following the market reopening, U.S. beef exports to China totaled 3,020 metric tons valued at $31 million. In January 2018, exports reached the highest monthly volume to date at 819 metric tons, valued at $7.5 million.
Here's a statement from Kent Bacus, director of international trade and market access for the National Cattlemen's Beef Association: :
"It is unsettling to see American-produced beef listed as a target for retaliation. Sadly, we are not surprised, as this is an inevitable outcome of any trade war. This is a battle between two governments, and the unfortunate casualties will be America's cattlemen and women and our consumers in China. The Trump Administration has until the end of May to resolve this issue. We believe in trade enforcement, but endless retaliation is not a good path forward for either side."
President Trump fired the first volley in potential trade wars with tariffs on steel and aluminum imports to the U.S. China responded over the weekend with added tariffs on a list of U.S. exports that includes 25% additional tariffs on pork.
That's on top of duties that were already in place of 20% and 12% for chilled pork and frozen pork, respectively, according to Import Duties by Country, compiled by the U.S. Meat Export Federation (USMEF).
"China was the third largest value market, with more than $1 billion in U.S. pork being shipped there last year," says Neil Dierks, CEO of the National Pork Producers Council. Over the last decade, on average, he explains the United States has been the top exporter of pork in the world, besides being the lowest-cost producer. He adds that nearly $6.5 billion of U.S. pork—more than 26% of U.S. pork production—was exported to more than 100 nations.
READ: Trump's trade tactics not for the faint of heart
For context, Glynn Tonsor, agricultural economist at Kansas State University, explains, "The Chinese market for U.S. red meat indeed remains highly valued both today and for the foreseeable future. However, the U.S. export portfolio is more diverse than in the past, and hence likely less impacted by any changes in trade with any single country."
Tonsor provides an insightful factsheet that summarizes the relative concentration of export destinations for U.S. beef and pork.
In it, he explains, "The Herfindahl-Hirschman Index (HHI) is an often-used measure of market concentration where lower values reflect less concentration and a value of 1 reflects reliance on one sole country."
By that measure, market concentration is relatively low for both U.S. beef and pork exports. The HHI for pork last year was around 0.20; about 0.18 for beef.
Korea and U.S. reach agreement
Late last week, the U.S. reached an agreement in principle with Korea regarding modifications to the U.S.-Republic of Korea Free Trade Agreement (KORUS).
"The announcement of a successfully revised KORUS trade agreement comes as excellent news for the U.S. beef and pork industries because it helps ensure that we will continue to be able to serve the growing South Korean market and a critically important customer base," says Dan Halstrom, USMEF president and CEO. "The United States is the largest supplier of beef to Korea and trails only the European Union as the second-largest pork supplier. U.S. red meat exports to Korea set a record last year of $1.7 billion, up 19% year over year and up 69% from 2012."
According to Halstrom, under KORUS, most U.S. pork products now enter Korea duty free. The duty on U.S. beef has been reduced from 40% to 21.3% and will continue to decline each year until it is eliminated by 2026.
"It is especially important that these tariff rate reductions are maintained, because the other major pork and beef suppliers to Korea also have free trade agreements with similar market access terms," Halstrom says.
Subscribe to Our Newsletters
BEEF Magazine is the source for beef production, management and market news.
You May Also Like
---