China trade negotiations complex, but nearing a win
China trade negotiations complex, but nearing a win
As negotiations between the U.S. and China appear to reach the end, both sides have agreed on "real enforcement on both sides." Here's where the ongoing trade discussions likely stand.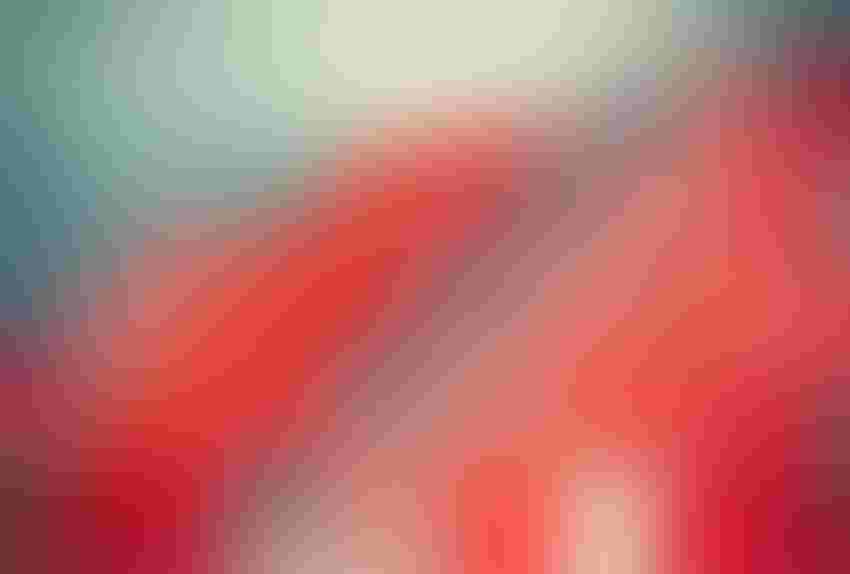 President Trump and President Xi originally set a deadline of 90 days to finish their trade deal. That would have been March 31. In spite of missing that deadline, negotiators have made serious progress. And they now have a new de-facto deadline. 
Treasury Secretary Steven Mnuchin said just days ago that the parties are "getting close to the final round of concluding issues" in the China talks. 
U.S. Trade Representative Robert Lighthizer and Mnuchin are scheduled to travel to Beijing the last days of April. Chinese Vice Premier Liu He is set to be in Washington the first full week in May. If a deal could be reached in early May, that would allow a couple of weeks of text wrap-up and legal finalizing before a signing summit the end of May or early June.
Mnuchin added that both sides have agreed on "real enforcement on both sides." That includes detailed enforcement offices with serious budgets. 
He also confirmed that agreement had been reached on preventing currency manipulation, similar to the one in the USMCA. In early April, China agreed to another purchase of soybeans, some 800,000 metric tons, and agreed to more closely monitor and limit exporting of fentanyl, the former move likely being a negotiating sweetener and the latter in response to a U.S. request.
One of the most difficult issues left to settle involves China's subsidies for certain companies and industries, a practice quite ingrained in the country's economy.
How and when the U.S. tariffs on Chinese imports will be removed is another sticky area. China wants them removed right away and the U.S. wants to use at least some of them to ensure China implements what it has promised. They seem to be flexible on the latest round of tariffs--10% tariffs on $200 billion worth of goods -- but the administration wants to retain the initial 25% tariffs on $50 billion worth of goods as leverage.
 The U.S. tarriffs on $250 billion worth of goods is roughly half of all Chinese imports into the U.S. China has imposed tariffs on $110 billion worth of goods exported from the U.S. to China, about 90% of the total.
Negotiators have reported that the currency provisions agreed upon utilize the transparency of activities that move currencies. China has traditionally not reported currency market activity or foreign exchange reserves information. Penalties for violations are supposedly part of the deal, including tariffs. 
The currency provisions are meant to prevent a country from manipulating its currency to favor exports over imports, which can end up negating the impact of a trade deal ("Pact Hems Beijing Currency Moves," Wall Street Journal, 04/13-14/19).
The WSJ  story, for the first time we've seen, quoted Fred Bergsten as indicating the U.S.-China pact could be structured as an "executive agreement," rather than a free trade agreement. That would mean the deal wouldn't have to be submitted to Congress for ratification. Bergsten is co-founder of the respected Peterson Institute for International Economics and a former senior Treasury official.
In mid-March, Chinese hastily added provisions to a foreign investment bill regulating technology transfers or theft of intellectual property. The bill was later passed, barring officials from leaking corporate secrets and provide for criminal prosecution for violations. Foreign companies often have to appear before "conformity assessment" committees, where most of the mining of useful information was gathered and then passed on to competing Chinese companies.
However, several experts said the new law is really re-stating current policy.
"The China Law Blog" warns that this law does not address the real problem: China's layers of government regulation requiring businesses to buy only products manufactured in China, ("China's New Foreign Investment Law and Forced Technology Transfer: Same As It Ever Was," China Law Blog, 03/21/19).
Factors affecting China's negotiating headroom include things like its giant debt, its coal-fired power grid, the Chinese appetite for pork and its need to salve the feelings of countries feeling the burden of debt for loans from China under the One Belt One Road project.
Chinese officials have scaled back their estimates on the country's growth this year to around 6%, from the nearer 6.5% pace indicated earlier.
To keep growth from slowing too quickly, the government is using more deficit spending, tax cuts and easier credit policies. China's total debt, including companies, central and local governments and households neared 250% of GDP by year end 2018, ("Beijing's Stimulus Push Faces Limits," Wall Street Journal, 03/18/19).
Most of China's debt growth comes from state-owned companies and finance firms controlled by various levels of government. The governments often use the money for projects that are "politically appealing" but not always commercially viable, the story explained.
That means when the U.S. demands that China phase out state-owned firms, the government has the necessary power to do so but faces possible political fallout if they do.
China must decide how to manage a coal industry that supplies some 60% of electricity but is testing citizens' patience with pollution. The power sector is $1.3 trillion in debt and not generating much more profit than interest payments.
Then there's ASF
How much of a negotiation incentive the African Swine Fever (ASF) situation will put on the Chinese is hard to forecast. China's National Bureau of Statistics was reporting the pig count down nearly 40 million (roughly 9.6%) the end of March, at 375 million, a two-decade low. The U.S. reported the Chinese had made the largest pork purchase in two years in March.
Interestingly, China's Ministry of Agriculture said "pig stocks" were down 19% over a year earlier, more than the Bureau of Statistics numbers. The Ministry said pork prices have increase over 7% so far but they are expected to jump 70% in the second half ("Beijing Warns Pork Prices to Surge as Pig Population Falls," Wall Street Journal, 4/18/19).
Subscribe to Our Newsletters
BEEF Magazine is the source for beef production, management and market news.
You May Also Like
---