Could food and science finally come together for the consumer?
Could food and science finally come together for the consumer?
In the past, talking science with consumers was a bust. COVID-19 may change that.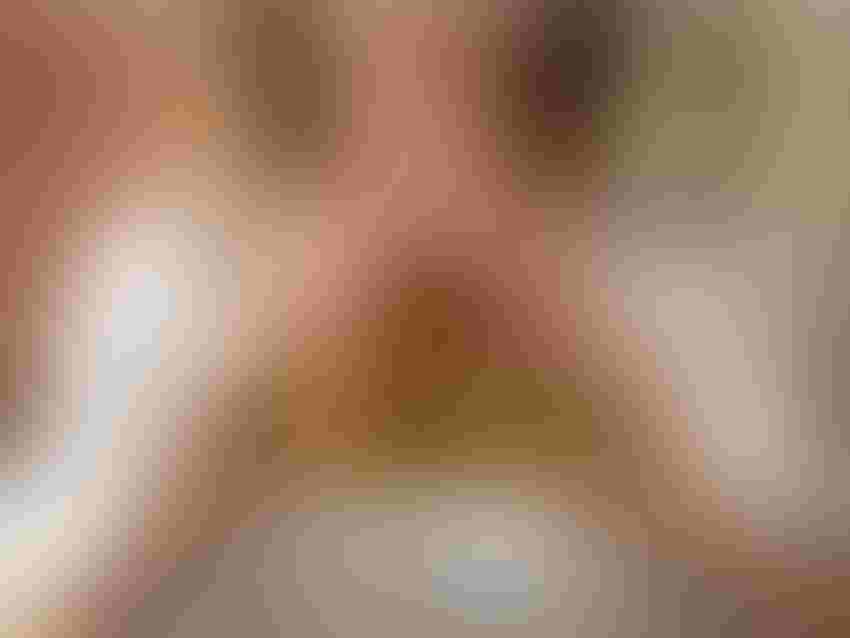 "The food supply chain is back front and center in nearly every conversation," seasoned food, retail, and agricultural specialist, Jessica Adelman, told viewers on the recent online Alltech One Conference. Adelman, previously group vice president of corporate affairs for The Kroger Co., also has previous experience with Cargill, Monsanto and Syngenta, leading these major brands through environmental, social, and government (ESG) platform development and corporate strategies.
Share of stomach
In 2015, the way people ate and their impacts on food expenditures initiated a new trend. "For the first time in history, the consumption of food prepared outside of the home was greater than the food prepared at our homes," Adelman explained. The U.S. food and beverage industry, a $6.2 trillion business, found itself and those involved in providing and selling food to consumers all fighting for the same goal – a "share of the stomach."
Today, COVID-19 has created a seismic shift in the food consumption trendline. As the pandemic rolled out in March and into the second quarter, analysts tracked a $100 billion shift from foodservice to the retail space. "What is unknown is, will this shift continue once the country gets back to normal, or will hybrid examples emerge?" said Adelman.
After all, McDonald's in Australia offered milk and bread for sale through their drive-thru outlets during the pandemic, cooking at home caused tweets to soar from people seeking tips and recipes, and home-food delivery was no longer just for pizza orders. The food and grocery industries were the only sectors that appeared to still have a lifeline during the economic downturn.
That lifeline extended primarily to retail grocers, however. The National Restaurant Association reports, due to the lockdowns, two-thirds of restaurant employees were laid off. Plus, despite a 20.4% increase in grocery sales through April 2020, brick-and-mortar grocery stores now face increased costs to absorb into their margins, due to hazard pay and capital spend for safety such as plexiglass screens, signage, temperature monitoring, and extra cleaning.
"Strong national and regional food retailers will survive, but the retailers who will struggle will be the independents," said Adelman.
Growing trust in science
Consumer concerns for COVID-19 have moderated since the initial announcement of the pandemic. Down from 63% in early April, 59% of consumers as we neared June said they are very concerned about the coronavirus.
Yet, Adelman explains, as consumer trust in access to food and household products once limited or sold-out begins to come back, she believes one issue to watch is how trust in science will impact the food space going forward. Previously, consumers were wary of science as it related to food production. "We might be at the tipping point where consumers will permit science to reenter the discussion on agriculture, food, and nutrition," she says.
Adelman believes COVID-19 has led to a re-appreciation of scientists, science, doctors, and, in general, the return of experts. "It appears we have a new diet for letting experts do more to ensure food security, versus just hope for the best." Does this mean the return of experts and trust in science will lead to the ability and support for agriculture to feed the growing population? That is yet to be determined.
This growing sentiment and trust toward science and experts may be the opportunity needed to open the door and create more dialogue with consumers. "Because food is something more personal to the consumer, something we put in our body or feed our family, there is a more emotional tie to it."
Adelman believes the industry has not always lead with the right foot when consumers were seeking answers about food, food production, and food technology. Rather than realizing consumers were asking emotional questions, our industry answered back with only scientific responses; that didn't always strike a chord with them, she cautions.
Many new behaviors have formed out of the routines experienced during the quarantine. Researchers believe the quarantine period has lasted long enough that some of these new behaviors will become habit-forming; habits which may cement irreversible trends impacting the food supply, food consumption and the value placed on science.
B. Lynn Gordon is a freelance writer from Sioux Falls, S.D. The opinions of the author are not necessarily those of beefmagazine.com or Farm Progress.
Subscribe to Our Newsletters
BEEF Magazine is the source for beef production, management and market news.
You May Also Like
---