COVID-19 cuts meat processing capacity
COVID-19 cuts meat processing capacity
CFTC establishes Livestock Market Task Force to monitor activity during pandemic.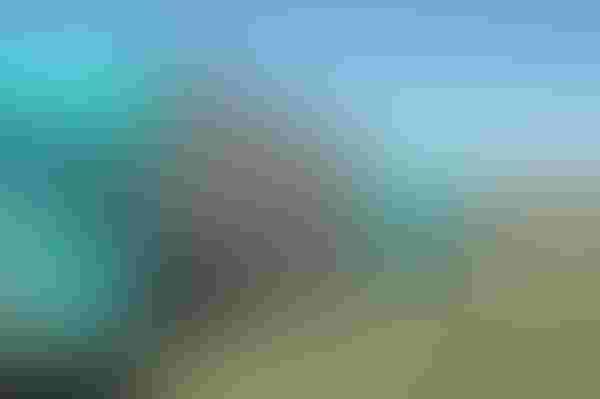 The Commodity Futures Trading Commission last week established a Livestock Market Task Force to monitor market activity.
"Ensuring our markets are working for American agriculture is critical to fulfilling the CFTC's mission during these challenging times," said Agricultural Advisory Committee Chairman Heath Tarbert.
The Agricultural Advisory Committee held a two-hour teleconference Wednesday afternoon to discuss the impacts of COVID-19 on agricultural commodities.
Markets have been extremely volatile, with fundamentals sometimes changing daily, but "the market is reacting as we would expect" in these uncertain times, said Dave Amato, director of the Agricultural Contracts Market Surveillance Branch Division of Market Oversight, CFTC.
Packing plants across the nation are COVID-19 hot spots, with 8% of U.S. packing capacity offline. Most plants are operating at 50% to 75% of normal production capacity, due to employees being absent, Amato said. The total meat packing industry is operating at 60% of normal capacity.
Poultry producers are getting letters telling them to kill chickens and 8% of milk production across the nation is being dumped. Normally, 2.5 million hogs are processed per week in the United States, but as the virus continues that is down to 2.1 million hogs, leaving a 400,000 hog per week backlog. When there are that many hogs, some will probably be euthanized, Amato said.
After receiving letters from the beef industry about the disparity between boxed beef prices and cattle prices in the futures and cash market, Agriculture Secretary Sonny Perdue announced USDA would expand an ongoing investigation started after the fire at the Holcomb beef processing plant.
During the call, USDA confirmed that the investigation is ongoing, but declined further comment.
Perdue said COVID-19 impacts have rippled through the supply chain, with restaurant closures and stay-at-home orders causing a ripple effect through the industry not unlike the backups associated with a crash on the interstate.
Demand shifts have driven prices lower, with cotton prices at decade lows and livestock prices hitting multi-year lows. It's critical, Perdue said, that the nation maintain its markets.
USDA, he said, is working as quickly as possible to bring help to producers with $16 billion in direct aid announced last week.
Subscribe to Our Newsletters
BEEF Magazine is the source for beef production, management and market news.
You May Also Like
---