Drumbeat to reduce antibiotics in the meat industry will only get louder
Drumbeat to reduce antibiotics in the meat industry will only get louder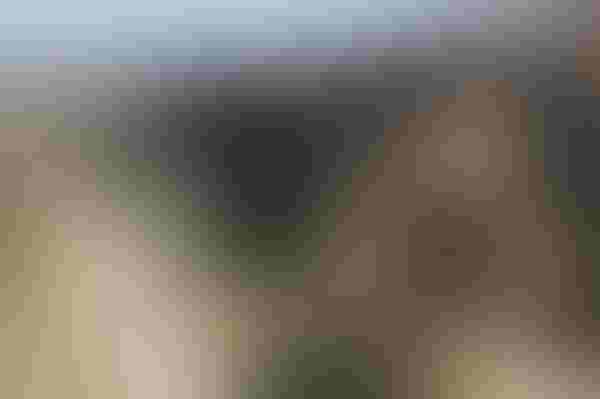 I wasn't that good at science in school. But later, I became fascinated by scientific discoveries and the way they shed light on humans and the world around us. I was thrilled to see how antibiotics were developed to restore humans and animals to good health when they are sick.
While I don't regard science as infallible, I have never doubted the rigor with which it is applied. However, the largely false claim that human resistance to antibiotics is due to antibiotic use in the livestock industry illustrates how you can repeat the facts over and over, and people will still ignore them.
The key fact is that the vast majority of antibiotics used by animals are not used by humans. Tetracyclines and ionophores account for 72% of animal use, but only 4% (tetracyclines only) of human use. Here's another thing: To my knowledge, there are no scientific data that link antibiotics used in meat production to antibiotic resistance in humans.
Many consumers, though, don't care about the facts. They want any kind of antibiotic out of their food. The result so far has been enormous pressure on the chicken industry, with consumer groups persuading chains like McDonald's and Chipotle to get rid of antibiotics.
The poultry giants have responded. Tyson Foods says it is striving to eliminate the use of human antibiotics from its U.S. broiler-chicken flocks by the end of September 2017. Tyson previously said it had reduced usage 84% since 2011. Second-largest Pilgrim's Pride says it will eliminate all antibiotics for 25% of its chickens by 2019. Perdue says it uses no antibiotics in half its chickens.
Given that Tyson is the largest fed-beef processor as well, its move has implications for the U.S. beef industry. Public pressure over antibiotic use continues to mount, and the calls for red meat to act will get even louder.
Tyson has anticipated this. It is forming working groups with independent producers and others in its beef, pork and turkey supply chains to discuss ways to reduce the use of human antibiotics on cattle, hog and turkey farms. These groups will begin meeting this summer.
The beef industry already has numerous beef programs that sell beef produced without antibiotics (BPWA). But their sales are small compared with sales of conventionally produced beef. No firm data are available for sales of BPWA. But 2014 sales of "natural" beef were estimated to be around $7 billion — about 8% of the wholesale value of total production.
Meyer Natural Foods, Loveland, Colo., is likely the industry's largest BPWA marketer through its Meyer Natural Angus program. Its suppliers include 250 ranchers, and it has total annual sales of $350 million (not all of it natural beef). Cargill Meat Solutions does not produce BPWA. It does process Meyer cattle, however, and refers its customers to Meyer if they want BPWA.
Tyson produces BPWA under its Open Prairie Natural Angus brand. The program represents just under 2% of Tyson's total beef production. JBS USA Beef has two BPWA programs: Aspen Ridge Natural Beef and Cedar River Farms. National Beef Packing has one such program, called NatureSource Natural Beef. Another long-term BPWA program is Country Natural Beef, Burns, Ore. Its suppliers include 100 ranchers, and annual sales are about $45 million. Creekstone Farms Premium Beef also markets a Natural Black Angus line of products.
As with chicken, consumers, retailers and foodservice operators will ultimately determine the move to more such beef. You can be sure that the drumbeat to reduce antibiotic use in U.S. beef production will only get louder.
Steve Kay is editor and publisher of Cattle Buyers Weekly. See his weekly cattle market roundup each Friday afternoon at beefmagazine.com.
You might also like:
How to treat leg fractures in young calves
How to prevent & treat pinkeye in cattle
60+ stunning photos that showcase ranch work ethics
Subscribe to Our Newsletters
BEEF Magazine is the source for beef production, management and market news.
You May Also Like
---