Economist identifies consumer trends and the future of food
Economist identifies consumer trends and the future of food
What are the emerging trends, challenges and opportunities that beef producers should think about?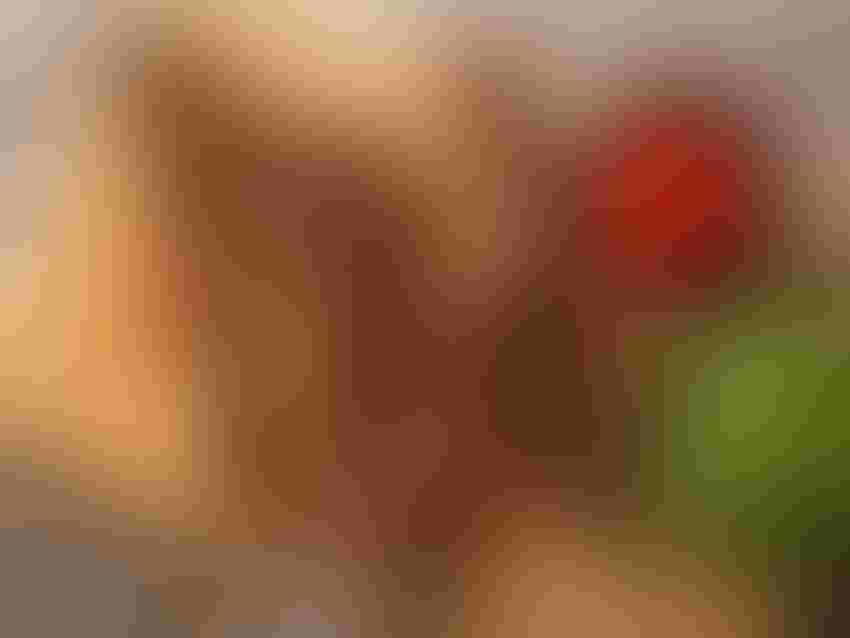 Last week, I traveled from Canada to Mississippi, speaking in Toronto at the Livestock Research Innovation Corporation's annual meeting and in Starkville at the Mississippi Farm Bureau Federation Summer Policy & Advocacy Conference (SPAC).
In addition to presenting, I had the opportunity to listen to a wide variety of speakers covering topics including the EAT Lancet report, cattle market outlook, emerging agricultural technologies, the future of food, animal ID and traceability and more.
Meanwhile, BEEF Senior Editor Burt Rutherford was in my home state of South Dakota, covering the Beef Improvement Federation in Brookings.
Both Burt and I will be covering some of the highlights from these events in upcoming articles, so you'll want to stop back frequently in the days ahead to read about the latest ideas from some of our nation's brightest industry leaders.
To kick things off, here is a recap from the opening session at SPAC, where Jayson Lusk, Purdue University distinguished professor and head of the Agricultural Economics department, talked about the future of food and agriculture, as well as the trends, opportunities and challenges ahead for producers.
"The dollars we spend on research and innovation are really important to the success story of U.S. agriculture," said Lusk. "What makes us successful? It's not because we have the cheapest labor or land; it's because we have the best access to the latest technologies."
Lusk said today's farmers and ranchers produce 174% more food when compared to the 1940s, while using fewer natural resources such as land and water.
"So how do we produce enough food to feed a growing population?" he asked. "The way we have been able to do that is to be a whole lot more productive."
Lusk explained that productivity isn't just about growing enough food to nourish a growing population, it's also intricately intertwined with sustainability. By being more efficient with our inputs, he said it not only increases producer profitability, but it also makes food more affordable for consumers while helping to promote a healthy planet.
On "unflattering images" about agriculture that consumers are seeing in the news, Lusk said these things result in unflattering headlines and changes to food policy, nutritional advice and dietary guidelines based not on health and wellness but on animal welfare and the environment.
"If you don't raise livestock, you may be wondering why does this matter to me?" he asked. "Last year, total farm receipts were $373 billion, and $175 billion of that is represented by animal agriculture, with $56.5 billion worth of feed grains and $39.8 billion worth of soybeans being raised for livestock."
What that means, he explained, is about three-quarters of the agricultural industry is directly impacted by consumer meat demand. So if the livestock industry is struggling, all of agriculture will feel it. In a nutshell, whether you're growing corn and soybeans or cattle and hogs, we are all in this together.
"With all of the negative stories and quasi-policy actions, we still aren't seeing huge impacts on demand yet. However, my contention is if we continue to have these negative articles about agriculture, we are going to see an impact on demand," said Lusk.
"So what are things that impact meat demand? One of the biggest drivers is food values — how important is animal welfare or the environment to you?"
He added, "Political ideology is another driver of meat demand. Consumers are seeing headlines like the Green New Deal that blames cow farts on climate change. Conservative Republicans like to eat more meat, while Liberal Democrats do not. Meat consumption itself has become more polarized.
"Why is that? Because meat eating is linked with discussions on political hot topics like climate change. When this happens, it becomes more difficult to have effective conversations with consumers."
On alternative meat products, Lusk contends that alternative protein companies (plant-based and lab proteins) may not be appealing to beef consumers but to those folks who don't regularly eat burgers in the first place. Yet, the fight for the center of the dinner plate will continue.
"The concern is still that these products could serve as substitutes for conventional beef. The potential for these products to be a disruptor of meat is large, and it's certainly something we need to keep an eye on," said Lusk.
So what's the take-home message for beef producers?
 Lusk wrapped up his presentation with this: "As I look at the future for agriculture, I think it's important to make room for productivity-enhancing technologies because it not only makes us competitive in the global marketplace, but because it is intricately intertwined with sustainability.
"I expect disagreements about our food production will intensify; it's a frustrating world but it's the reality we are living in. I expect food values of the rich will be pitted against the poor, particularly when it comes to policy. Also, there will be an increased demand for animal welfare, environment, natural and nutrition as incomes grow.
"Pressure will be put on animal protein demand. There could be some difficult times ahead, so it's important to think about how we position ourselves for the future."
To read more from Lusk, check out his published works: "Unnaturally Delicious," "The Food Police," "Compassion, By The Pound" and "The Oxford Handbook of the Economics of Food Consumption and Policy."
The opinions of Amanda Radke are not necessarily those of beefmagazine.com or Farm Progress.
Subscribe to Our Newsletters
BEEF Magazine is the source for beef production, management and market news.
You May Also Like
---