Global beef trade takes a breather
Global beef trade takes a breather
Worldwide beef exports declined in 2015.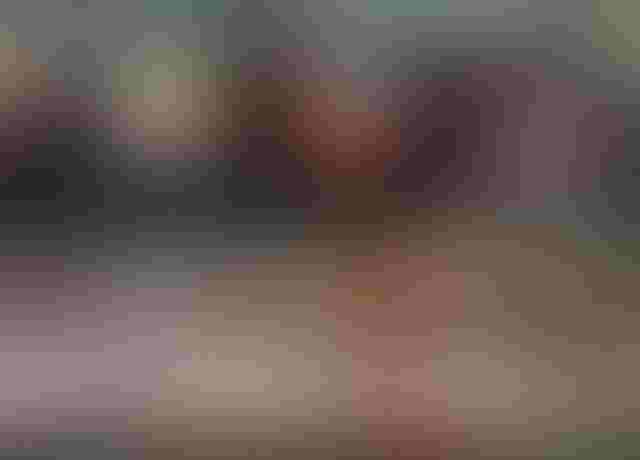 Exports from the world's major beef suppliers declined by 5% in 2015, to about 7.3 million metric tons (mt). This marked the first year-over-year decline in global beef trade since 2009. Here's a look at how the major beef-exporting countries fared:
Following huge first half, major slowdown for Aussie exports
After racing to a record pace in the first half of the year, Australia's exports slowed significantly and finished slightly below their 2014 level at 1.485 million mt. Exports were bolstered by the weak Australian dollar, which was down an average of 17% versus the U.S. dollar last year. Exports to the United States were record-large at 423,113 mt, up 6% from a year ago. Shipments also increased to South Korea (201,841 mt,  up 13%), China (159,132 mt, up 17%, just short of the 2013 record) and Canada (43,361 mt, up 35%). Exports declined year-over-year to Japan (306,619 mt,  down 2%) and Taiwan (32,747 mt,  down 19%).
India, Brazil, U.S. post significantly lower export volumes
For the world's other three large beef exporters, the year-over-year declines were substantial, including Brazil (1.315 million mt, down 11%), India (estimated at 1.29 million mt, down 15%) and the United States (1.067 million mt, down 11%).
Brazil's exports were hit hard by economic struggles in two of its major markets. Although Brazil is still Russia's largest beef supplier, exports to Russia fell 44% to 175,813 mt. Exports also fell sharply to Venezuela (93,905 mt, down 45%). Brazilian beef's midyear reentry to China resulted in 97,535 mt of exports, but this was somewhat offset by lower exports to Brazil's top market, Hong Kong (242,585 mt, down 31%). Exports increased substantially to Egypt and Iran.
India's final 2015 results are not yet available, but exports declined by about 20% to leading market Vietnam and by nearly 30% to number 2 market Egypt. Volumes were lower to most other major destinations, with Malaysia – India's third-largest market – being the notable exception. India's exports also increased to Iraq and Kuwait.
U.S. exports edged higher to South Korea, Taiwan and the Caribbean but declined to most other major destinations, including leading markets Japan and Mexico. A full summary of the United States' 2015 export results is available online.  
Exports from Paraguay (299,930 mt, down 3%) and Argentina (232,824 mt, down 4%) edged lower in 2015, with both countries hit by decreased Russian buying. But Argentina's exports nearly doubled to China (40,806 mt) and the industry has renewed optimism due to its new president's pro-export policies implemented in December.
Year-over-year increases from smaller exporters, including the European Union (up 18%), New Zealand (up 10%), Mexico (up 18%), Uruguay (up 2%) and Canada (up 2%) were not enough to fully offset the lower volumes posted by major suppliers.
With exception of U.S., most import volumes lower in 2015
On the importing side, growth was scarce and came mainly from the United States (1.17 million mt, up 14%). Other markets posting increases included South Korea (331,305 mt, up 5%), Singapore (56,697 mt, up 34%), Malaysia (estimated at 180,000 mt, up 8%) and the Ivory Coast (47,450 mt, up 13%).
The biggest import declines were in Russia (535,561 mt, down 31%), Venezuela (23,196 mt, down 78% as Venezuela dropped from the world's 12th largest importer in 2014 to 25th place last year) and Indonesia (estimated at 52,000 mt, down 50%). Mexico, Iran, Japan, Chile and Egypt also saw declines of at least 20,000 mt last year.
Various factors impacted last year's import demand, including lower oil prices contributing to sluggish economies and currencies, market access restrictions and large imported inventories accumulated in 2014. 
Joe Schuele is vice president, communications, with the U.S. Meat Export Federation in Denver, Colo.
You might also like:
2016 market outlook: Here's what to expect
Colostrum and calves: Milk it for all its worth
When you're feeding a pregnant cow; you're feeding for two
It's hay time! 10 new mower-conditioners in 2016
Pasture lease rates continue higher
Subscribe to Our Newsletters
BEEF Magazine is the source for beef production, management and market news.
You May Also Like
---