Herd Rebuilding? Efficiency Matters As Much As Expansion
Herd Rebuilding? Efficiency Matters As Much As Expansion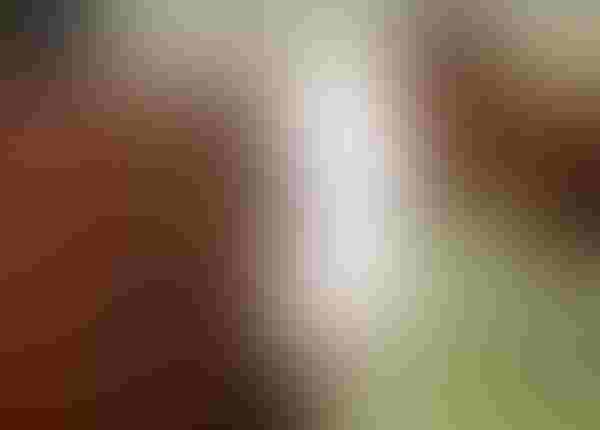 National cowherd expansion may have started, according to a variety of statistics, but the pace is going to be slow and easy. At least it is based on cow-calf producers, stocker operators and feedlot managers I've visited with at various gatherings the past couple of months.
Mention historically high cattle prices and more bountiful feed as a launching pad, and many point to historically high replacement costs and growing non-feed costs as a reason to keep the reins snug. Talk about margins wide enough to interest some producers' kids to return to the operation and they'll point to other folks cashing in and exiting the business at prices they figure are once-in-a-lifetime.
You know these chats by heart.
For those ready and willing to expand, the conversation drifts to a simple question: where?
It's true that there always seems to be some land available at a price. But it's getting tougher for many to find what they need at a price that makes sense.
Part of it has to do with the geographic shift in beef-cow production hinted at in the most recent Agriculture Census, described a few months back by Derrell Peel, Oklahoma State University Extension livestock marketing specialist.
Comparing the 2012 Census of Agriculture to the previous one in 2007, Peel explained, "Cropland used for pasture dropped from 35.8 million acres in 2007 to 12.8 million acres in 2012, a 64% decrease. This demonstrates the strong incentives that high crop values have placed on reallocating more agricultural land resources into crop production."
The data corroborate what folks have seen in every part of the country: farmers chasing high grain prices by ripping out fences to till every acre possible.
Overall, Peel says total pastureland in the U.S. decreased by 3.6% (17.1 million acres), due to the 23 million acres of lost cropland used for pasture.
"The significance of this loss of pasture acres is substantially larger than suggested by these percentages," Peel said. "Cropland pasture is usually significantly more productive than permanent pasture/range on a per acre basis, so the loss of these acres represents a significantly higher impact on forage production. This loss in pasture production, combined with an 11.3% decrease in hay (harvested) acres, implies a significant decrease in total forage production potential in the U.S."
Moreover, Peel explained, "These changes in land use suggest that the dramatic jump in crop values that began in late 2006 are resulting in structural change in agriculture that has profound implications for the cattle industry. These changes impact how, how much and where cattle production will take place."
 
Subscribe now to Cow-Calf Weekly to get the latest industry research and information in your inbox every Friday!

Generally speaking, if you were to split the U.S. with a line from north to south, it's the eastern side of the line where most of the pastured cropland has become unavailable.
Of course, states west of the Mississippi are losing pasture ground, too. Consider a recent Texas Land Trends study. Texas lost nearly 1.1 million acres of privately owned farms, ranches and forests from 1997 to 2012, continuing the trend of rural land conversion and fragmentation in the state, according to Roel Lopez, director of the Texas A&M Institute of Renewable Natural Resources.
"This dramatic loss and fragmentation of privately owned farms, ranches and forests—also known as working lands—is affecting the state's rural economies. The conservation of water and other natural resources is also being affected, as is national security and food security," said Lopez during a recent land and water forum in Austin.
"Privately owned farms, ranches and forests account for 83% of the land in Texas and are increasingly threatened by suburbanization, rural development and land fragmentation driven by rapid population growth," Lopez explained. "More than 54% of this land conversion was related to development associated with population expansion in the state's 25 highest growth rate counties. During this period, approximately 590,000 acres were lost from the agricultural land base in these counties."
Both Peel's observations and the Texas trend may help explain why pastureland value grew 11% since the beginning of the year compared to 7.6% for cropland. That's according to Michael Fritz in the November issue of BEEF magazine (see "Beef Market Stokes 11% Appreciation In Pasture Value").  
There's room to grow efficiency
In other words, because of and despite high cattle prices, industry inefficiency is getting tougher to sustain.
The good news is that there remain lots of low-hanging fruit to be had if you believe various statistics.
For instance, according to the most recent data from the National Animal Health Monitoring System (NAHMS)—Beef 2007-2008—only 11.9% of operations surveyed had implanted any calves prior to or at weaning during the previous year. Even for producers with 200 cows or more, only 31.1% reported implanting at least some calves.
Yet, there is no viable scientific study I've ever seen that suggests implanted calves will perform less well for the next owner. In fact, if you consider years of data from Superior Auction, buyers pay no less for calves that are implanted.
For that matter, more than half of the operations (54.5%) in the NAHMS study had no defined calving season.
Such barriers to growing the bottom line are easier to see when cattle prices are climbing at the same time that feed costs are declining, a concurrent reality only slightly more common than seeing a Jackalope on Feb. 30.
These longstanding opportunities to increase efficiency are before considering the work progressive producers and researchers have undertaken with things like genome-enhanced EPDs, measuring and selecting for Residual Feed Intake and fine-tuning other aspects of management.
Although current historically high market prices make it easy to focus on the price side of the equation, when you consider the most and least profitable producers over time, one constant always seems to be that the highest-return producers are superior at  managing costs relative to production.
Over the years, Kevin Dhuyvetter, who was a longtime agricultural economist at Kansas State University, conducted a number of studies identifying what separated the highest-return and lowest-return beef producers who participate in the Kansas Farm Management Association
Considering variation in economic returns over time, Dhuyvetter explained, "What is much more important is that the variability across producers at a point in time is much larger than the variability over time. In other words, even in the 'good years' some producers are losing money, and even in the 'bad years' some producers are making money. This is important from a management perspective, because it indicates there are management changes producers can make to seek to improve their operations."
In his most recent weekly market comments, Peel explained, "Despite the current record price levels, there is no strong indication that feeder markets face any significant downside market risk for winter grazing."
So, the limitations fall squarely on input and management decisions.
You might also like:
Young Cattle Company Is The 2014 National Stocker Award Winner
Feeder Cattle Futures Power Higher
What You Should Pay For Pasture Leases In 2015
What To Expect For Land Prices In 2015
Subscribe to Our Newsletters
BEEF Magazine is the source for beef production, management and market news.
You May Also Like
---