How A New Calf Verification Program Can Equal More Money At Sale Time
How A New Calf Verification Program Can Equal More Money At Sale Time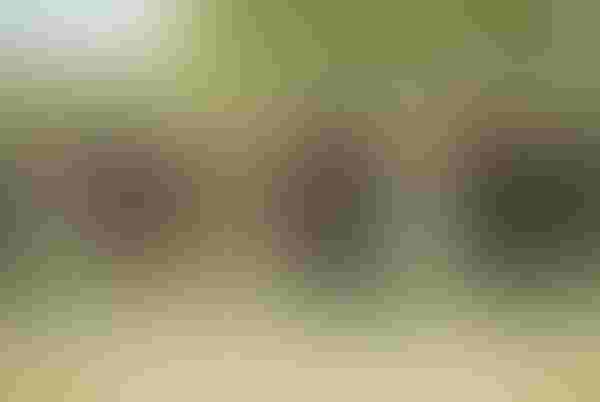 Getting paid more for value added to calves through genetics has been a long, slow slog — one littered with confusion, busted promise and more than a few frayed nerves.
That's why early reception to Top Dollar Angus (TDA) is so encouraging.
Tom Brink — formerly president and COO of J&F Oklahoma Holdings Inc., which includes JBS Five Rivers feedlots — launched TDA in August to certify the gain and marbling value of feeder calves (see "Paying for Genetic Verification" in next month's issue).
Brink has commitments from more than 35 feedlots to buy more than 1 million TDA-certified calves annually for a $50/head premium. The market will decide the ultimate premium, but premiums beyond that mark have been common thus far. The program offers higher prices for calves if there is verification of handling.
Photo Gallery: Home Is Where You Hang Your Hat
At BEEF, we're proud to celebrate the ranching lifestyle. Enjoy 20+ photos from our readers that showcase their country home. Enjoy the gallery now.
Unlike most previous attempts to get paid more for calves destined for premium programs, there's no need to retain partial ownership. It's cash money, up front, based on objective measures verifying the added value.
Objective data are the key to TDA. The lack of such data is also why the road to this point has been so endless.
Proof, says Brink, is the key to premiums. "I estimate 10%-15% of the cattle purchased by commercial feedlots are what I call 'relationship' cattle. These are cattle where the feedlot and producer know one another, where the feedlot knows about the producer's cowherd and how his calves perform in the feedlot historically," he explains.
Conversely, cattle feeders generally know little about the other 85%-90% of feeder cattle that come to them.
"As cattle feeders, we buy cattle that we know so little about that we buy on the average," Brink explains. He oversaw the purchase of hundreds of thousands of cattle this way in his previous position.
A typical phone call might run something like this: "I've got four loads coming off grass in three weeks. They're 80% black with 10% reds and 10% Char-cross …Well there might be a few head of Hereford in there, too."
Maybe the caller also mentions the vaccination program. However, without documentation, the feedlot will figure that little has been done in the health area.
"If we hear something in the conversation that makes us think they can feed above the average, we might lean into them a little harder. However, as cattle feeders, we have limited objective information on the majority of the cattle we purchase," Brink explains. "What ends up happening is you pretty much bid them on the average.
And Brink points out that as a feedlot manager, you live on the averages. "You pay as close to what your breakeven spreadsheet [based on historic average feeding performance for that class, sex and weight of cattle put on feed the same month] says you can pay that day. You'll get good surprises and bad surprises, but across enough groups of cattle, you'll be OK. Some of those cattle are better than average, but as a cattle feeder, you have no way of knowing," he says.
The further away from the producer, the more commingling occurs and the larger groups become, the odds of knowing much are even less.
Brink likens this information void to being offered the choice among four cups of coffee. One cup is the best money can buy. Another is a 3-day-old gut-buster. The other two are, well, average.
You can pay a significantly higher price, a significantly lower price, or something in between and then choose a cup. The dilemma is you don't know which cup is which, or which price should go with which one.
Chances are you won't pay a premium price because the odds are against you selecting the premium cup. So, you'll pay as little as you can and take your chances. Or, you'll pay an average price for each cup and take the good with the bad.
"You'd pay more if you knew more," Brink says. "That's exactly the concept I'm trying to bring to feeder-cattle marketing through Top Dollar Angus." 
Other helpful resources:
Buying A New Herd Bull? Do These 4 Steps First
3 Reasons A DVM Should Head Up Our Ebola Response
4 Tips For Eliminating Weeds This Fall
Photo Tour: World's Largest Vertically Integrated Cattle Operation
6 Pasture Weed Control Tips For The Fall
What Do You Think Of The National Geographic Take On Beef Production
5 Tips For Getting The Most Cash For Your Cull Cows
Corn Projected In $2.70 To $3.20 Bu. Range Through 2020
Subscribe to Our Newsletters
BEEF Magazine is the source for beef production, management and market news.
You May Also Like
---