Kamala Harris slated for Biden's running mate
Kamala Harris slated for Biden's running mate
U.S. presidential candidate Joe Biden announces that California Senator Kamala Harris will be his running mate. What's her record on agriculture?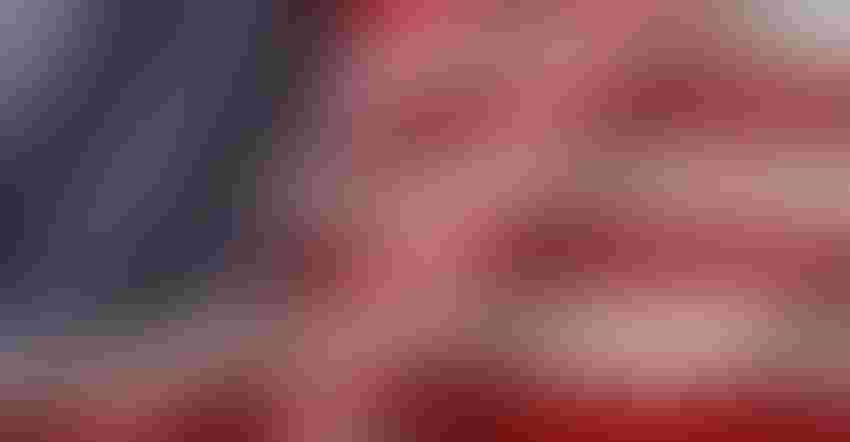 The big news this week is the announcement from U.S. presidential candidate and former Vice President Joe Biden announced that his long-awaited running mate would be Kamala Harris, a Democratic senator from California.
It didn't take long for social media to vet and research Harris. Many remember her from the primary debates, but others needed a refresher on her past history.
Of course, the agricultural community all asked in unison — what's her record on food production and supporting farmers and ranchers?
Now this is just a rudimentary search, but a few key things popped up as I deep dived on the new candidate slated for the vice president's seat.
In 2019, Harris was interviewed at a climate change town hall, and although she admitted she loves the occasional cheeseburger, Harris was open that she felt the federal government needed to incentivize and guide the American people to reduce their red meat consumption in the name of climate change.
Harris called for changes to the Dietary Guidelines of Americans (can't disagree with her there). However, her ideas for reform look a little different from my own.
The interviewer asked her, "Would you reduce red meat, specifically?"
Harris responded, "Yes, I would."
The Humane Society Legislative Fund applauded the choice. In a recent press release, the lobbying organization wrote, "From the animal protection policy perspective, Joe Biden has made a very strong pick for his running mate in the 2020 presidential election. Senator Kamala Harris (D-Calif.) has an outstanding record of supporting animal protection, and her selection bodes well for our own efforts to secure a strong animal welfare platform from candidates for office at all levels.
"Among other things, she's achieved a score of '100' every year on the Humane Scorecard since being elected to the U.S. Senate. Moreover, as California's Attorney General, she took the right side on many animal welfare issues of great importance."
Read about Harris' work in the animal welfare space.
Her voting record shows she voted yes on the Agriculture Improvement Act of 2018. Read more here.
She was also a co-sponsor of S. 3288 PUBLIC Lands Act, which aimed to address wildfire issues and restore wildlife habitat through increased protections.
She's also worked closely with U.S. Representative Alexandria Ocasio-Cortez (D-NY) on climate change legislation. Just last week, the duo introduced a new bill called the Climate Equity Act, which is considered the "third pillar of the Green New Deal," according to The Hill.
"COVID-19 has laid bare the realities of systemic racial, health, economic, and environmental injustices that persist in our country," Harris said in a release. "The environment we live in cannot be disentangled from the rest of our lives, and it is more important than ever that we work toward a more just and equitable future."
I'm sure there will be more come to light as Americans familiarize themselves with Harris' record. Feel free to weigh in with things you've discovered, and let's hope that all of us as citizens get the chance to see Pence, Harris, Trump and Biden on stage for a few debates in the final 80+ days until the Nov. 3 election day.
The opinions of Amanda Radke are not necessarily those of beefmagazine.com or Farm Progress.
Subscribe to Our Newsletters
BEEF Magazine is the source for beef production, management and market news.
You May Also Like
---