Lighter Supplies Lifting Prices
Lighter Supplies Lifting Prices
It hasn't taken long to see repercussions in the fall market from the summer's drought-induced atypical marketing pattern. Week-to-week price gains have taken the place of the normal price pressure you'd expect.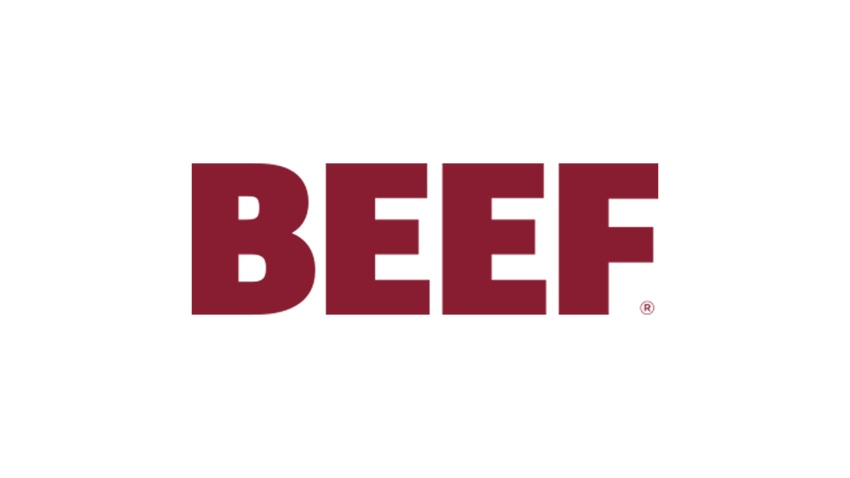 It hasn't taken long to see repercussions in the fall market from the summer's drought-induced atypical marketing pattern. Week-to-week price gains have taken the place of the normal price pressure you'd expect.

"Normally, unweaned calves do not find many friends during October until harvest starts to wrap up or a widespread hard-freeze is realized," explained analysts with the Agricultural Marketing Service (AMS) two weeks ago. "This year, the lighter fall run has already become apparent in the absence of the displaced drought calves, plus yearling supplies have evaporated quickly. Tight numbers should only cause demand to increase further as more of the properly weaned calves become available and temperatures chill down and stay down."

Last week, feeders and calves traded steady to $3 higher. According to AMS, there were instances of $5 higher for feeders.

"Tight numbers and light fall runs have become very apparent as yearling supplies are also evaporating which should only help and keep demand in place," AMS analysts explained Friday. "Calf buyers continue to pay steady-to-higher prices for good quality, weaned, uniform bunches with a vaccination program, as seasonal health issues are a concern. Demand remains good for long-time yearlings and vaccinated, weaned calves which are drawing the most interest."

A more bullish than expected USDA Crop Production report (see "Corn Stocks Estimated Higher"), and some relief in corn price, helped lift feeder futures and auction prices last week. Live-cattle futures applied some pressure, though, with live fed-cattle trade late in the week at steady to mostly $2 lower. As unsuccessful as packers have been at boosting wholesale beef prices, fed-cattle trade at that level can be considering something of a victory.

Peering into next year, analysts say in this month's World Agriculture Supply and Demand Estimates (WASDE), "Cattle prices are forecast higher for the remainder of 2011 and through 2012. Demand remains stronger than expected and the strength is expected to carry into 2012."

WASDE analysts forecast an increase in total red meat production for 2011. Estimates for beef, pork and turkey production are all raised in the latest forecast.

"The increase in beef production is largely due to higher expected cow slaughter as drought conditions in much of the Southern Plains and high hay prices will likely keep slaughter high," WASDE analysts say.

Domestic demand continues to be the concern, of course.

"While the belated advancement of a trio of free-trade agreements helped highlight the positive story of export demand for meats (see "FTAs To Boost Robust Exports"), the U.S. employment situation report illustrated the continued headwinds for domestic demand created by a weak general economy," explains John D. Anderson, American Farm Bureau Federation senior economist, in last week's In the Cattle Markets newsletter.

"The sobering thing about the report is that it continues to show a U.S. economy that is essentially drifting sideways…the economy is just maybe adding enough workers to keep unemployment stable. There is little sign of it heading down. Wages are also relatively flat. Hourly earnings were up in September by just enough to offset the decline from August.

"Similarly, the average workweek increased slightly in September – by 0.1 hours, the same amount by which it had declined in August. In short, the overall economic picture may not be looking much worse, but it is hard to say it's looking much better, either. So far, beef demand has weathered the weak economic conditions pretty well. Rather than having to count on that continuing, it would be nice to see things start to pick up a bit," he says.

The summary below reflects the week ended Oct. 14 for Medium and Large 1 – 500- to 550-lb., 600- to 650-lb. (calves), and 700- to 750-lb. feeder heifers and steers (unless otherwise noted). The list is arranged in descending order by auction volume and represents sales reported in the weekly USDA National Feeder and Stocker Cattle Summary:



* Plus #2
** None reported of the same quality at this weight or near weight
(***) Steers and bulls
(?) As reported, but questionable
NDNo Description
1500-600 lbs.
2550-600 lbs.
3600-700 lbs.
4650-700 lbs.
5700-800 lbs.
6750-800 lbs.
7800-850 lbs.
8850-900 lbs.

a The Texas Department of Agriculture suspended its Market News Program on Aug. 31, 2011. Rather than 23 weekly sales, Texas coverage represents four sales – Amarillo, Dalhart, San Angelo, and Tulia – as reported by USDA federal reporters.
Subscribe to Our Newsletters
BEEF Magazine is the source for beef production, management and market news.
You May Also Like
---