Meat packers back to near-normal capacity
Meat packers back to near-normal capacity
Beef and pork production dropped nearly 30% during April as COVID-19 sickened workers.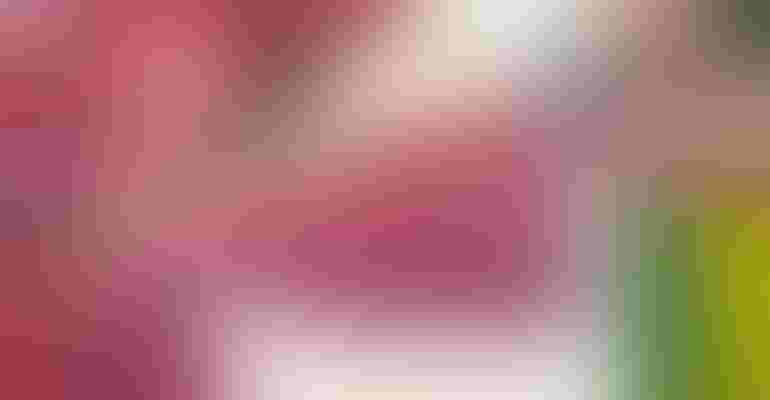 As of June 9, processing facilities across the cattle, swine and broiler sectors are operating at more than 95% of their average capacity compared to this time last year, according to Agriculture Secretary Sonny Perdue.
Perdue said beef facilities are operating at 98%, pork facilities are operating at 95%, and poultry facilities are operating at 98% of their capacity compared to the same time last year.
USDA, in conjunction with the Centers for Disease Control and the Department of Labor's Occupational Safety and Health Administration, and state and local health officials have worked together to ensure a safe and stable supply of protein is available for American consumers.
"President Trump took decisive action to ensure America's meatpacking facilities reopen in a safe way to ensure America's producers and ranchers will be able to bring their product to market," Perdue said. "I want to thank the patriotic and heroic meatpacking facility workers, the companies, and the local authorities for quickly getting their operations back up and running, and for providing a great meat selection once again to the millions of Americans who depend on them for food."
Back in March
In mid-March, meat companies ramped up processing with employees working weekends to fill as many orders as possible as restaurants shuttered and states instituted stay-at-home orders. Grocers were having a hard time keeping meat cases stocked.
The potential for coronavirus-related disruptions at meat processing plants was discussed in a March 22 article in BEEF. "I am extremely doubtful that we can get through the next few weeks without any packing plant Covid-19 disruptions," said David Kruse, president of CommStock Investments in Royal, Iowa.
Kruse's projection was on target as first confirmed case of COVID-19 among meat plant workers was reported on March 23. A worker at a McComb, Mississippi, Sanderson Farms plant was sent home to quarantine.
A few days later, Smithfield Foods confirmed a positive case at its Sioux Falls, S.D., facility.
As more workers became ill, labor unions started calling for companies to do more to protect frontline workers, BEEF magazine reported.
Plants close
In April, processing plants started to close as workers tested positive for COVID-19. In the early stages of the pandemic, companies kept plants running. Smithfield Foods in Sioux Falls, S.D., which processes 4% to 5% of the nation's hogs, idled production after more than 200 cases of COVID-19 were reported among plant employees. A massive beef processing plant in Colorado also ceased operations. In late April, meat production fell by more than 30%.
At least three people who worked at Tyson and JBS reportedly died from COVID-19. The family of a Pennsylvania man who died from COVID-19 later sued JBS for causing his death by failing to protect him from the disease, Reuters reported.
Consumers were cautioned not to panic buy as refrigerated meat inventories across the country remained robust in April, but some were worried about the impact of prolonged shutdowns.
The impact reached back to the farm as producers had no place to ship fattened hogs or cattle for slaughter and processing.
On April 28, Trump signed an executive order to keep meat and poultry processors open during the COVID-19 national emergency.
The next day, House Agriculture Committee Chairman Collin Peterson met with officials at the JBS plant in Worthington, which closed April 20 because of an outbreak among employees. Peterson called for establishing a working group that included representatives from Minnesota's health and agriculture departments, the plant and from the worker union. The small group was given the task of figuring out what was needed to reopen the plant.
Back to work
As facilities began to reopen in May, some grocers and restaurants rationed meat. Wendy's dropped burgers from some menus. Experts warned there wouldn't be a quick rebound in meat supplies as workers were sick and unable to return to work.
Other workers took leave or quit as more than 4,000 meat plant workers across the nation were diagnosed with COVID-19. The coronavirus spread at more than twice the national rate in U.S. counties with major meatpacking plants in the first week after Trump's executive order directing the planted be reopened.
As workers recovered and returned to work, capacity has increased. As of May 20, pork slaughterhouses were running at 85% capacity and beef processing plants were running at 81% capacity.
As the meat processing workers return to work, COVID-19 continues to spread among food processing workers. At least 60 food-processing facilities outside the meatpacking industry have seen outbreaks.
Subscribe to Our Newsletters
BEEF Magazine is the source for beef production, management and market news.
You May Also Like
---